April 2007 Volume 1, Number 4
A publication of the University of Utah Center on Aging
News and Events
Center on Aging 2007 Pilot Grant Funds: Request for Proposals
Application deadline is May 1, 2007
Please click here for submission procedures.
Utah Commission on Aging to move to Center on Aging effective July 1, 2007.
Maureen Henry, Executive Director of the Utah Commission on Aging, discusses the transition
and move of the Commission to the Center on Aging effective July 1, 2007.
Research Retreat review and highlights
Thank you for your participation in the research retreat with our special guests - Robert and Rosalie Kane.
We are grateful for your attendance and support. We have their PowerPoint
presentations available in PDF format and their radio interviews
with KUER available (via MP3 format) at the Center on Aging website.
Please click here for accessing the PDF and audio files via links.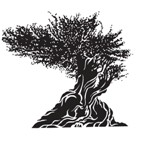 About our logo: The bristlecone pine tree (Pinus longaeva) the earth's oldest inhabitant with a life span of 4,000 years is found only in Utah and five other western states. Its extraordinary longevity and ability to adapt and survive in extremely harsh environmental conditions above 10,000 feet embodies the investigative spirit and mission of the Utah Center on Aging.
If you have questions about the University of Utah Center on Aging, please visit us online at http://aging.utah.edu 801-585-9540 or aging@hsc.utah.edu
Best,
Mark A. Supiano, MD
Executive Director - Center on Aging