February 2007 Volume 1, Number 2
A publication of the University of Utah Center on Aging
News and Events
Center on Aging Research Retreat
The Center on Aging welcomes Distinguished Scholars for the Research Retreat -
Robert L. Kane and Rosalie A. Kane - April 10 & 11, 2007. Please note change of dates.
Tentative Schedule for Research Retreat Please click here for full schedule.
April 10th TUESDAY
3:30 pm to 6:30 pm – Reception and Poster presentations – Saltair Room- University Union Building (main campus).
Please click here for Request for Posters (RFP) which has more information about procedures and specifications.
-----------------------------------------------------------------------------------
April 11th WEDNESDAY
Research Retreat – 8:30 am to noon - Saltair Room (main campus) -University Union Bldg.
Robert Kane
Building a Health Care System That Adequately Addresses Chronic Disease.
Center on Aging Pilot Study Presentations
Rosalie Kane
Long Term Support Services for Old People Wherever They Live: Quality-of-Life Connection.
Events Calendar
We have created an "Events Calendar" link at our home page (News & Events > Event Calendar)
click here that will serve as a central location to announce and publicize any aging-related events, conferences, or presentations.
We encourage Center on Aging members to submit information on any upcoming aging-related
events directly to Scott Wright (e-mail: scott.wright@hsc.utah.edu) who will upload the information to the Calendar page.
Membership Directory
The Member Directory is being developed and will be launched with updated information by the end of this month.
You are welcome to see the beta version: click here
All Center on Aging faculty are encouraged to submit high res jpg
images for their indivdual faculty pages and recent publication information and updates on research actiivites and interests.
The goal is to have the indiivdual faculty pages complete by
March 30, 2007.
Center on Aging Faculty Highlights
Marilyn Luptak recently published article: End-of-life care preferences of older adults and family members who care for them.
Journal of Social Work in End-of-Life and Palliative Care, 2(3): 23-44.
Susan Susan Saffel-Shrier MS, RD, Certified Gerontologist, Associate Professor, Department of Family and Preventive Medicine,
and working with Matthew McIff, a fourth-year medical student in the University of Utah Family Medicine Honors/Career Program
has completed a nutrition education tool for the older adult. click here for more information.
Scott Wright was recently selected as Fellow in Gerontology and Geriatrics Education
by the Association for Gerontology in Higher Education (AGHE).
Cherie Brunker passed the recertification exam in Hospice and Palliative Medicine
Spring 2007 Interdisciplinary Series on Aging

February 26- Palliative Care of Older Adults
March 26- Advocacy: Because Your Voice Matters
April 16- Care Management in Home-Based Services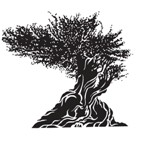 About our logo: The bristlecone pine tree (Pinus longaeva) the earth's oldest inhabitant with a life span of 4,000 years is found only in Utah and five other western states. Its extraordinary longevity and ability to adapt and survive in extremely harsh environmental conditions above 10,000 feet embodies the investigative spirit and mission of the Utah Center on Aging.
If you have questions about the University of Utah Center on Aging, please visit us online at http://aging.utah.edu 801-585-9540 or aging@hsc.utah.edu
Best,
Mark A. Supiano, MD
Executive Director - Center on Aging