June-July 2007 Volume 1, Number 6
A publication of the University of Utah Center on Aging
News and Events
Center on Aging 2007 Pilot Grant Awards To Be Announced
The Center on Aging Pilot Grant Program received 15 grant proposals this year. Pilot grants have been reviewed and the official list of grant awards for this year will be identified in the special edition Newsletter later this month (July).
Center on Aging has grown to more than 70 faculty members
We officially welcome the following new members this summer.
Pam Perlich (Economics)
Janice Morse (Nursing)
Bellamkonda Kishore (Medicine)
Cynthia Berg (Psychology)
Kelly David Garret (Educational Psychology)
Tess Jones (Geriatrics Division)
Monica Vetter (Medicine)
We also continue to expand and develop the individual faculty member web pages. Please click here to review your individual faculty page. In some cases, we are missing a high resolution digital photo and CV. To upgrade and update your faculty page, please send materials to
Scott Wright at scott.wright@hsc.utah.edu.
Center on Aging and Governors's Commission on Aging Welcomes new Administrative Assistant
Louise Tonin will begin her new role as the Administrative Assistant for both the CoA and the GCoA. Her office will be located in Room 590 - College of Nursing. Phone and e-mail contact information will be provided in the next newsletter.
The Center on Aging wishes to thank Anne Romney for her work with the Center over the past several months.
Utah Gerontological Society (UGS) Conference UGS will hold its 16th annual conference at the Zermatt Resort in Midway Utah September 18th and 19th 2007. Call for presentations has been announced.
Please click here for more information.
Utah Commission on Aging has moved to Center on Aging effective July 1, 200 7. Please see the new web link from the CoA home page and review the GCoA web pages that have been merged into the CoA web site.
AFAR Travel Scholarships Available AFAR has announced that they have several travel and hotel stipends for medical and PhD students, post-doctoral fellows and junior faculty who wish to attend the their biomarkers conference being held on October 2, 2007. To apply for this travel scholarship, please submit a CV to: American Federation for Aging Research, 55 West 39th Street, 16th floor, New York, NY 10018, c/o Veronica Smith or via email grants@afar.org. Please click here for more information on conference and Junior Investigator Awards.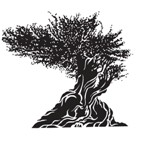 About our logo: The bristlecone pine tree (Pinus longaeva) the earth's oldest inhabitant with a life span of 4,000 years is found only in Utah and five other western states. Its extraordinary longevity and ability to adapt and survive in extremely harsh environmental conditions above 10,000 feet embodies the investigative spirit and mission of the Utah Center on Aging.
If you have questions about the University of Utah Center on Aging, please visit us online at http://aging.utah.edu 801-585-9540 or aging@hsc.utah.edu
Best,
Mark A. Supiano, MD
Executive Director - Center on Aging