May 2007 Volume 1, Number 5
A publication of the University of Utah Center on Aging
News and Events
Center on Aging 2007 Pilot Grant Proposals Are Under Review
The Center on Aging Pilot Grant Program has received 15 grant proposals this year and the review process is underway.
Center on Aging has grown to more than 70 faculty members
We will officially welcome several new members this summer. We also continue to expand and develop the individual faculty member web pages. Please click here to review your individual faculty page. In some cases, we are missing a high resolution digital photo and CV. To upgrade and update your faculty page, please send materials to Scott Wright at scott.wright@hsc.utah.edu.
Utah Gerontological Society (UGS) Conference
UGS will hold its 16th annual conference at the Zermatt Resort in Midway Utah September 18th and 19th 2007. Call for presentations has been announced. Please click here for more information.
Utah Commission on Aging to move to Center on Aging effective July 1, 2007.

Maureen Henry, Executive Director of the Utah Commission on Aging, discusses the transition and move of the Commission to the Center on Aging effective July 1, 2007. Please click here to read her report about the transition.
Grant Funding Opportunity
AFAR-GE Healthcare Junior Investigator Award for
Excellence in Biomarker Research. Please click here for more information.
Dr. Rand Rupper presented plenary talk at May AGS meeting. Rand Rupper, M.D., Assistant Professor of Internal Medicine in the Division of Geriatrics and Research Investigator in the VA Salt Lake City GRECC, presented findings from a GRECC demonstration project in a plenary paper presentation at the national meeting of the American Geriatrics Society in Seattle, May 3, 2007. His presentation, Changes In Utilization Patterns For Tele-Health Managed Elderly Patients described the outcomes from an intervention designed to decrease health care utilization and improve communication among a group of high-utilizing patients through daily monitoring by nurse managers using a simple in home tele-health device.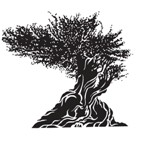 About our logo: The bristlecone pine tree (Pinus longaeva) the earth's oldest inhabitant with a life span of 4,000 years is found only in Utah and five other western states. Its extraordinary longevity and ability to adapt and survive in extremely harsh environmental conditions above 10,000 feet embodies the investigative spirit and mission of the Utah Center on Aging.
If you have questions about the University of Utah Center on Aging, please visit us online at http://aging.utah.edu 801-585-9540 or aging@hsc.utah.edu
Best,
Mark A. Supiano, MD
Executive Director - Center on Aging