August 2008 Volume 2, Number 7
A publication of the University of Utah Center on Aging
News and Events


CoA Member Byron Bair Named Director of Newly Created VA Western Region Rural Health Resource Center
Salt Lake City was one of three sites selected for a new satellite office of the VA Office of Rural Health. The selection process was competitive and based on factors that included: focusing on increasing quality and services for rural veterans; partnering with the academic and other non-VA entities; studies and projects having national applicability. Specific functions will include: conduct policy-oriented studies and analyses; function as field-based clinical laboratories for demonstration/pilot projects; serve as regional rural health experts; serve as a repository for rural information and facilitate information dissemination. Byron Bair, MD, will direct the Western Region Center; the areas of focus will be access and technology; the targeted populations are Native American and Geriatric. The Center will develop strong community collaborations and integrate various technologies including telehealth and web-based systems to achieve these goals and provide a more connected, more individualized comprehensive healthcare mechanism for rural veterans. Each center's budget is two million annually committed for five years. Anyone with an interest in research opportunities related to older people in rural areas is encouraged to contact Dr. Bair. Congratulations, Byron!
CoA Member Chosen as 2008 Hartford Faculty Scholar
Marilyn Luptak has been chosen as one of ten outstanding social work faculty members to be an inductee into the 2008 Hartford Faculty Scholars Program, a venture funded by the John A. Hartford Foundation, and administered by the Gerontological Society of America. The individuals who receive this distinction are provided with opportunities for professional development and $100,000 in funding over the next two years for research on topics related to improving health and care for older adults and their caregivers. Now in its ninth year, the award aims to improve the well-being of older adults by increasing the number of adequately trained geriatric social workers. Marilyn's research focus is "Caring for Older Adults with Depression: A Family Perspective." Congratulations, Marilyn!
CoA Member Recipient of 2008 Hartford Pre-Dissertation Award
Troy Andersen is one of 20 recipients of the 2008 Hartford Doctoral Fellows Pre-Dissertation Award. Each awardee will be given a stipend to attend GSA's Annual Scientific Meeting in both 2008 and 2009. At these conferences, awardees will attend workshops designed to develop their research skills and provide opportunities for successful careers in gerontological social work. Congratulations, Troy!


Gerontology Seminars Now Available on iTunes
All of the Interdisciplinary Seminars on Aging from Spring term 2008 organized by Scott Wright (Gerontology Interdisciplinary Program) and Fran Wilby (College of Social Work) seminars are now available on iTunes U under the Center on Aging tab >> Gerontology Interdisciplinary Program. In addition to the new U of U presence at iTunesU, it provides a national/global access to the aging seminars as they are open to the public domain as well. You must have iTunes downloaded to your computer, then Launch iTunes, click on the iTunes Store at http://itunesu.utah.edu. The seminar series on aging will continue in Spring term 2009 and all sessions will be captured as podcasts for iTunesU.!'


17th Annual Utah Aging Alliance Fall Conference
"Being in the Boom: A New View of Aging," is the theme for UAA's Fall Conference to be held October 7 and 8, 2008, at the Zermatt Resort in Midway. This conference is for those working and planning to work in the field of aging, and will feature outstanding national and local speakers, as well as many excellent, substantive and diverse breakout sessions. For more information on how to register, go to http://utahagingalliance.org.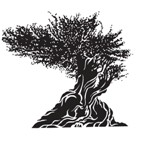 About our logo: The bristlecone pine tree (Pinus longaeva) the earth's oldest inhabitant with a life span of 4,000 years is found only in Utah and five other western states. Its extraordinary longevity and ability to adapt and survive in extremely harsh environmental conditions above 10,000 feet embodies the investigative spirit and mission of the Utah Center on Aging.
If you have questions about the University of Utah Center on Aging, please visit us online at http://aging.utah.edu 801-585-9540 or aging@hsc.utah.edu
Best,
Mark A. Supiano, MD
Executive Director - Center on Aging