January 2008 Volume 2, Number 1
A publication of the University of Utah Center on Aging
News and Events


Center on Aging Research Retreat February 28 and 29, 2008
The second annual Center on Aging Research Retreat is scheduled for Thursday and Friday February 28 and 29, 2008 and will be held in the Alumni Hall in the Health Sciences Education Building. I am very pleased that Jeff Halter will be joining the retreat as our keynote speaker. Please go to http://aging.utah.edu for specific details regarding poster instructions and the itinerary.
One of the important parts of the research retreat is the opportunity for Center on Aging faculty and your students to display their scholarship materials on poster boards and on display tables. The goal is to share and dialogue with others (faculty and community representatives) your scholarly work in the field of aging.
It is hoped that each faculty member (or your graduate student or trainee) will contribute a poster for display during the poster session on Thursday afternoon, February 28. A limited number of tables will also be provided for exhibit booths and for reprints, books, etc.
Please submit the following information by February 5th to reserve your space at the poster session to louise.tonin@utah.edu
Names of author/co-authors
Title of your poster presentation
Need table space for other materials?
If you wish to present more than one poster. (If space remains after the reservations are returned, it may be possible to accommodate more that one poster per faculty member. Please indicate that you have additional posters that you'd like to present and we will notify you if there is space to accommodate this request.)
Center on Aging Faculty Member Spotlight: Norman Foster
Norman L. Foster, M.D., is Professor of Neurology, Director of the Center for Alzheimer's Care, Imaging and Research (CACIR), and Senior Investigator for the Brain Institute at the University of Utah. Before joining our faculty, he served over 20 years as a faculty member of the Department of Neurology at the University of Michigan.
Dr. Foster's research has focused primarily on brain imaging, clinical drug trials, and the clinical features and pathophysiology of Alzheimer's disease, frontotemporal dementia and related neurodegenerative disorders. He and his collaborators are validating FDG-PET as a biomarker for frontotemporal dementia. He also is an investigator in the Alzheimer's Disease Neuroimaging Initiative (ADNI). This project is evaluating imaging as a measure of disease progression to more rapidly evaluate new treatments for Alzheimer's disease.
Dr. Foster has a son, Daniel, a financial analyst who lives in Troy, Michigan, and a daughter, Sarah, a geology major who attends Beloit College in Wisconsin. His wife, Carol, is a pediatric endocrinologist and Professor of Pediatrics at the University of Utah. In his off-hours he enjoys hiking, reading, travel, and skiing. He has conducted research in African-American health care history and has a long-standing interest in Russian history. He currently is reading "The Battle for God: A History of Fundamentalism" by Karen Armstrong and "Going Overboard: the Misadventures of a Military Wife" by Sarah Smiley.
Dr. Foster has published research in a wide range of topics related to Alzheimer's and other dementias, drug trials, and imaging. Some of his recent publications include:
Foster NL, Heidebrink JL, Clark CM, et al. FDG-PET improves accuracy in distinguishing frontotemporal dementia and Alzheimer's disease. Brain. 2007 Oct; 130:2616-35.
Porter AB, Healy L, Foster NL, Josephs KA. Compulsive urination as a presenting symptom of frontotemporal dementia [Letter]. European Journal of Neurology. 2007;14:e16-7.
Foster NL. A new framework for the diagnosis of Alzheimer's disease [Invited Editorial]. Lancet Neurology. 2007;6:667-9.
Fletcher PT, Powell S, Foster NL, Joshi SC. Quantifying metabolic asymmetry modulo structure in Alzheimer's disease. Information Processing in Medical Imaging. 2007;20:446-57.
VA Physician Byron Bair Recognized for Excellence in Geriatric Clinical Care
VA Salt Lake City Health Care System's (VASLCHCS) Bryon Bair, MD, Associate Director/Clinical Programs, Geriatric Research, Education and Clinical Center, and Professor of Internal Medicine and Psychiatry in the University of Utah School of Medicine, recently received the Marsha Goodwin-Beck Award for Excellence in Geriatric Clinical Care Delivery.
Bair was selected from a group of outstanding nominees as the winner of the Excellence in Geriatric Clinical Care Delivery Award. "Bair has developed creative and innovative model care delivery systems to improve the health care provided to aging veterans," said Mark A. Supiano, MD, Director, VASLCHCS Geriatric Research, Education and Clinical Center.
Bair is one of only a very small number of individuals who has achieved board certification in internal medicine, psychiatry, and in addition to these the geriatric equivalents of certification in geriatric medicine as well as in geriatric psychiatry.
Marsha Goodwin-Beck, RN-C, MA, MSN, served as the Veterans Health Administration's Director of Geriatric Programs for 14 years. During that time, she exemplified the ideal in national leadership in geriatrics. Her intelligent, articulate, and passionate approach to the geriatric health policy challenges of the day made her an effective spokesperson on any and all long-term care issues. These awards, in honor of Marsha Goodwin-Beck, recognize outstanding geriatric health care providers and leaders in the interdisciplinary care of older veterans.
| | |
| --- | --- |
| | Dr. Byron Bair receiving the award from Dr. Ronald Gebhart. |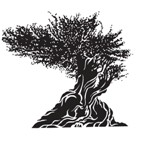 About our logo: The bristlecone pine tree (Pinus longaeva) the earth's oldest inhabitant with a life span of 4,000 years is found only in Utah and five other western states. Its extraordinary longevity and ability to adapt and survive in extremely harsh environmental conditions above 10,000 feet embodies the investigative spirit and mission of the Utah Center on Aging.
If you have questions about the University of Utah Center on Aging, please visit us online at http://aging.utah.edu 801-585-9540 or aging@hsc.utah.edu
Best,
Mark A. Supiano, MD
Executive Director - Center on Aging