July 2008 Volume 2, Number 6
A publication of the University of Utah Center on Aging
News and Events


Announcing the Center on Aging 2008 Pilot Grant Award Recipients
The Center on Aging Steering Committee was extremely pleased to have received 16 high-quality submissions this year for its pilot grant program. It is gratifying to know that strong and growing interest in aging research is evident from across the University. The diversity of submitted projects was impressive - studies ranging from nematodes, mice, and clinical studies in humans, and covering a spectrum of disorders including anemia, mild cognitive impairment, osteoporosis, and disability.

The Steering Committee operated as the study section to review and rank the applications. Each proposal was reviewed by at least one internal Utah faculty member, an external reviewer, and a member of the Center's Steering Committee. The Committee faced very challenging decisions given the very high quality of the applications and the limitations in our resources to provide funding for only a limited number.
Thanks to a recently funded award from the National Institute on Aging, we were able to provide a total of $145,000 to fund the top five ranked proposals. The proposal principal investigators and titles are listed below. Please go to http://aging.utah.edu/ for a link to the abstracts of these pilot grant recipients.
We congratulate these five investigators and look forward to having them present the preliminary results from their work at the Spring 2009 Center on Aging Research Retreat:
Motor skills training of PINS in the elderly with and without MCI
Michael K. Gardner, PI
Gathering evidence for clinical decision support in male osteoporosis in veterans
Joanne LaFleur, PI
St02 monitoring of geriatric trauma patients to stratify outcome
Raminder Nirula, PI
Synaptic mechanisms of auditory temporal acuity during aging
Yong Wang, PI
Disability trajectories among older adults in China and Taiwan
Zachary Zimmer, PI
Upcoming Aging Seminar
Dr. Richard Cawthon is hosting "Prospects for Defeating Aging Altogether," by Aubrey de Grey, PhD, on August 6, 2008, from 4:00 p.m. to 5:00 p.m. at the Eccles Institute of Human Genetics Auditorium. Admission is free and open to all. For more information, please go to http://aging.utah.edu/
New Interdisciplinary Studies Pilot Course for Fall 2008
"Health Care in America,"a new pilot interdisciplinary course that will discuss and dissect the medical, legal, business, political and ethical aspects of health care, will be offered Fall 2008. For more information, please go to http://idstudies.utah.edu/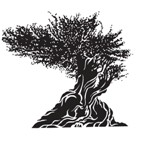 About our logo: The bristlecone pine tree (Pinus longaeva) the earth's oldest inhabitant with a life span of 4,000 years is found only in Utah and five other western states. Its extraordinary longevity and ability to adapt and survive in extremely harsh environmental conditions above 10,000 feet embodies the investigative spirit and mission of the Utah Center on Aging.
If you have questions about the University of Utah Center on Aging, please visit us online at http://aging.utah.edu 801-585-9540 or aging@hsc.utah.edu
Best,
Mark A. Supiano, MD
Executive Director - Center on Aging