March 2008 Volume 4, Number 1
A publication of the University of Utah Center on Aging
News and Events
Highlights from Research Retreat held February 28 and 29, 2008
The Second Annual Research Retreat was a huge success. Thanks to all who submitted and presented their research poster boards and other materials. The poster presentations gave faculty and students a chance to interact and discuss various aspects of aging research and health care.
Jeffrey Halter, MD, Professor and Chief of the Division of Geriatrics and Director of the Geriatrics Center and Institute of Gerontology at the University of Michigan, (pictured below) delivered the keynote address, "Diabetes, Aging, and Longevity: The Insulin Paradox," followed by presentations by the recipients of the 2007 CoA pilot grants.
Water bottles and mugs with the CoA logo are still available to CoA faculty members. Please contact Louise Tonin at 585-9540 or louise.tonin@utah.edu to make arrangements to receive one. We encourage you to use the CoA logo on handouts, posters, papers and powerpoint presentations. It is available in pdf and jpg formats on our website at http://aging.utah.edu
2008 Pilot Grant Program Call for Proposals
A reminder that the application deadline is May 1, 2008. The complete request for proposals with detailed application information may be downloaded from the Center's home page, http://aging.utah.edu

Center on Aging Faculty Member Sonia Salari Receives the 2008 Distinguished University Teaching Award
Dr. Salari is an Associate Professor in the Department of Family and Consumer Studies in the College of Social and Behavioral Science at the University of Utah. She joined the faculty in 1995 after she received her Ph.D. at the State University of New York at Albany and completed a 2 year NIA Postdoctoral Fellowship at the University of North Carolina-Chapel Hill. Her research interests are in mistreatment and quality of life in family relationships and formal organizations, institutions and services.
Dr. Salari has examined social inequality based on race gender and ethnic status and one publication was written in response to 9/11/01 which pointed to the lack of gerontological research on Middle Eastern elderly:
Sonia Salari (2002) Invisible in Aging Research: Arab Americans, Muslims and Middle Eastern Immigrants in the United States. The Gerontologist. Vol. 42( 5) 580-588. October.
In a recent publication it was noted that gender socialization patterns have varied across historical periods and have been examined to determine how psychological well-being of men and women differ by birth cohort. Younger cohorts were shown to be more androgynous in the predictors of well-being than the older cohorts:
Sonia Salari & Wei Zhang (2006) "Kin keepers and good providers: Gender socialization effects on well-being among birth cohorts" Aging and Mental Health Vol. 10 (5) 485-496.
She recently contributed to a volume about Utah Demographics:
S. Salari (2006). The Elderly in Utah: Small proportions with rapid growth. In Zick, C. & Smith, K.R. (Ed.) Utah at the Beginning of the New Millennium: A Demographic Perspective. University of Utah Publishers: Salt Lake City, UT.
Dr. Salari has served as a domestic violence victim's advocate, works with the Utah Domestic Violence Council Professional Education Committee and regularly teaches a course in Family Violence (FCS 5370). Her other courses include FCS 2400 Family Across the Life Course, FCS 5240 Mid/Later Life Adult Development and FCS 3430 Family Policy. Dr. Salari has won the College of Social and Behavioral Science Superior Teaching award 2004-5 and the Distinguished University Teaching Award 2008.
Health and Aging Policy Fellows 2008-2009
May 1, 2008, is the deadline to apply for the 2008-2009 Fellows Program. More information can be found at http://healthandagingpolicy.org
Jeffrey Halter, MD and Mark Supiano, MD
pictured together before keynote address.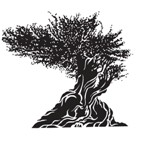 About our logo: The bristlecone pine tree (Pinus longaeva) the earth's oldest inhabitant with a life span of 4,000 years is found only in Utah and five other western states. Its extraordinary longevity and ability to adapt and survive in extremely harsh environmental conditions above 10,000 feet embodies the investigative spirit and mission of the Utah Center on Aging.
If you have questions about the University of Utah Center on Aging, please visit us online at http://aging.utah.edu 801-585-9540 or aging@hsc.utah.edu
Best,
Mark A. Supiano, MD
Executive Director - Center on Aging