September 2008 Volume 2, Number 8
A publication of the University of Utah Center on Aging
News and Events


Jannah Mather Chosen to be One of Inaugural Group of Participants Selected to Focus on Needs of Aging Baby Boomers
Jannah Mather, Dean and Professor, College of Social Work, will be one of 12 administrators of social work schools and programs across the country to participate in the inaugural seminar of The Leadership Academy in Aging to build their capacity to address the needs of America's aging population. The Academy is a joint venture of The New York Academy of Medicine's Social Work Leadership Institute (SWLI) and the National Association of Deans and Directors of Schools of Social Work, with support from the John A. Hartford Foundation. The selection committee chose 12 outstanding deans of social work schools and directors of social work programs to participate in the Academy, which helps social work administrators further develop as leaders in the field of aging care. The participants were competitively selected from a diverse pool of applicants from social work programs around the United States. Congratulations, Jannah!
The Brookdale Leadership in Aging Fellowship
The Brookdale Foundation has announced the 2009 Brookdale Leadership in Aging Fellowship Program. The Fellowship, which is open to all professionals in the field of aging, was created by the Foundation to encourage emerging leaders in the field of aging.
The Foundation is seeking applications from a broad range of disciplines related to the field of aging including, but not limited to, the medical, biological and basic sciences, social sciences, nursing, the arts and humanities. The deadline for application submission is November 6, 2008. For more information, and to access the online application, please go to the Foundation website http://www.brookdalefoundation.org.
Recent Publications
New Research Finding on Telomeres
Department of Human Genetics and Center on Aging faculty member, Richard Cawthon, Ph.D.published a paper "Association of Longer Telomeres With Better Health in Centenarians" in last month's issue of the Journal of Gerontology: Biological Sciences (Vol. 63A, No. 8, 809–812). The study demonstrated that "Healthy centenarians from the New England Centenarian Study "had significantly longer telomeres than did unhealthy centenarians (p<0.0475)". The study's findings "raise the possibility that perhaps it is not exceptional longevity but one's function and health that may be associated with telomere length."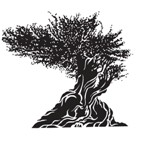 About our logo: The bristlecone pine tree (Pinus longaeva) the earth's oldest inhabitant with a life span of 4,000 years is found only in Utah and five other western states. Its extraordinary longevity and ability to adapt and survive in extremely harsh environmental conditions above 10,000 feet embodies the investigative spirit and mission of the Utah Center on Aging.
If you have questions about the University of Utah Center on Aging, please visit us online at http://aging.utah.edu 801-585-9540 or aging@hsc.utah.edu
Best,
Mark A. Supiano, MD
Executive Director - Center on Aging