April 2009, Volume 3, Number 4
A publication of the University of Utah Center on Aging
News and Events
CoA Events during the Annual Meeting of the American Geriatrics Society
The CoA will be well represented during the upcoming annual national meeting of the American Geriatrics Society in Chicago from April 29 to May 2. There will be a presentation by Charlene Weir, Nanci McLeskey, Cherie Brunker, Denise Brooks, and Mark Supiano titled, "Keys to successful implementation of a QI-based, geriatric education intervention for primary care." Posters include:
Variation in care seeking for insomnia between older and younger patients
Authors: Rand Rupper, MD and Shaida Talebreza-Brandon, MD
Measurement of intention to pursue a career in geriatrics
Authors: Charlene Weir PhD, RN, Denise Brooks, MS, and Mark A. Supiano, MD
Spironolactone is as effective as HCTZ in geriatric hypertension
Authors: Philip Kithas and Mark A. Supiano
Curriculum for Care Managers: Expanding Skill Sets
Authors: Cherie Brunker, MD and Widmier, Burdon, Dorr, Butterworth
Highlights from Research Retreat held March 23 and 24, 2009
The Third Annual Research Retreat was a huge success. Thanks to all who submitted and presented their research poster and other materials. The poster presentations gave faculty and students a chance to interact and discuss various aspects of aging research and health care.
John Wilmoth, PhD, Associate Professor, Department of Demography, Center on the Economics and Demography of Aging, University of California, Berkeley, delivered the keynote address, "The Rise of Human Longevity and its Implications for Population Aging," followed by presentations by the recipients of the 2008 CoA pilot grants.
Center on Aging 2009 Pilot Grant Awards Being Reviewed
The Center on Aging Pilot Grant Program received 21 grant proposals this year. Pilot grants are currently under review; the awards are expected to be made in early June.
Director of Utah Division of Securities to Speak at Gerontology Interdisciplinary Program Graduation and Honor Recognition Ceremonies
Keith M. Woodwell, JD, Director of the Utah Division of Securities, will present the keynote from Noon to 1:30 pm on May 7 at HSEB for the Gerontology Interdisciplinary Program Graduation Ceremony and Honors Recognition Event. The title of his presentation is, "Economic Security in an Aging Society: How Subprime Became Primetime - Defending Against Ponzi Schemes, Affinity Fraud, and the Vulture Culture." The presentation is free and open to the public.
Please RSVP to Mirela Rankovic at
mirela.rankovic@nurs.utah.edu or 801-793-5735 by April 22.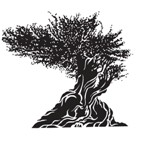 About our logo: The bristlecone pine tree (Pinus longaeva) the earth's oldest inhabitant with a life span of 4,000 years is found only in Utah and five other western states. Its extraordinary longevity and ability to adapt and survive in extremely harsh environmental conditions above 10,000 feet embodies the investigative spirit and mission of the Utah Center on Aging.
If you have questions about the University of Utah Center on Aging, please visit us online at http://aging.utah.edu 801-585-9540 or aging@hsc.utah.edu
Best,
Mark A. Supiano, MD
Executive Director - Center on Aging