February 2009, Volume 3, Number 2
A publication of the University of Utah Center on Aging
News and Events
Reminder-2009 Spring Research Retreat-March 23 and 24, Alumni Hall, HSEB
The 2009 Center on Aging and Siciliano Forum's Spring Research Retreat will be held on March 23 (afternoon) and 24 (morning). The keynote address, "The Rise of Human Longevity and its Implications for Population Aging," will be presented by John Wilmoth, PhD, Associate Professor, Department of Demography, and researcher in the Center on the Economics and Demography of Aging, University of California, Berkeley. A flyer with the retreat schedule may downloaded from http://aging.utah.edu/news/COARetreatFlyer09_final.pdf
Please submit the following information by March 2 to reserve your space at the poster session:
• Names of author/co-authors
• Title of your poster presentation
• Need table space for other materials?
• If you wish to present more than one poster. (If space remains after the reservations are returned, it may be possible to accommodate more that one poster per faculty member. Please indicate that you have additional posters that you'd like to present and we will notify you if there is space to accommodate this request.) Please go to http://aging.utah.edu for specific details regarding poster instructions and the itinerary.
Deadline for 2009 Pilot Grant Program Call for Proposals is March 31
The application deadline for proposals for the Center's 2009 pilot grant program is March 31, 2009. The complete request for proposals with detailed application information may be downloaded from the Center's home page, http://aging.utah.edu
CoA Faculty Member Receives Prestigious Award
Dr. Gerald Rothstein has been awarded the prestigious Alexa Award from the Utah Chapter of the Alzheimer's Association. The Alexa Award is given to an individual who most exemplifies a lifetime of achievement in the field of Alzheimer's disease.
Dr. Rothstein is Professor of Internal Medicine in the Division of Geriatrics. He served as the Division's inaugural Chief and also served as the Director of the VA Salt Lake City Geriatric Research, Education and Clinical Center from its inception in 1991 to 2003. He was the former Medical Director of Garden Terrace Alzheimer's Center of Excellence, and an advisor to the Utah Division of Aging and Adult Services.
Dr. Rothstein will be honored at the 2009 Alzheimer's Association Gala, to be held Saturday, February 21, 2009 at 5:30 p.m. at the Marriott Hotel. The public is invited to attend. Tickets are available by calling 801-265-1944.
"Love Stories of Later Life," by CoA Member Amanda Barusch...
...is an integration of theory and the latest research on love and the aging process. The book draws on personal narratives collected during a five-year study, and presents the lived experiences of older adults from all walks of life. It addresses the impact of common age-related changes, both emotional and physical, on romantic relationships, and argues that love continues to sculpt our personalities and our lives, even in life's later decades. Visit the author's website at http://amandabarusch.com/.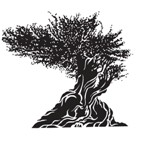 About our logo: The bristlecone pine tree (Pinus longaeva) the earth's oldest inhabitant with a life span of 4,000 years is found only in Utah and five other western states. Its extraordinary longevity and ability to adapt and survive in extremely harsh environmental conditions above 10,000 feet embodies the investigative spirit and mission of the Utah Center on Aging.
If you have questions about the University of Utah Center on Aging, please visit us online at http://aging.utah.edu 801-585-9540 or aging@hsc.utah.edu
Best,
Mark A. Supiano, MD
Executive Director - Center on Aging