April 2010, Volume 4, Number 4
A publication of the University of Utah Center on Aging
News and Events


2010 American Geriatric Society Conference
Center on Aging faculty and trainees will be well represented at the annual AGS Scientific Meeting, May 12-15 in Orlando, Florida. It is the premier educational event in geriatrics, providing the latest information on clinical care, research on aging, and innovative models of care delivery.
Mark Supiano will be presenting "Management of Older Patients Diagnosed with Atrial Fibrillation and Multiple Comorbidities" during a symposium on atrial fibrillation. Poster presentations are as follows:
Care Management Plus: an Innovative Proactive Model; Cherie Brunker, Widmier and Dorr.
Impact of a QI-Based Educational Intervention on Self-Efficacy and Behavior of Primary Care Providers; Charlene Weir, Cherie Brunker, Denise Brooks, Nanci McLeskey and Mark Supiano.
Time Needed to Provide USPSTF-Recommended Treatment for Geriatric Depression; Shaida Brandon, Kathol and Byron Bair.
Successful pheochromocytoma resection in an older nursing home resident; Katherine Anderson, Carole Baraldi and Mark Supiano.
An online geriatrics curriculum improves medical students' performance in comprehensive assessment of a geriatric standardized patient; Natalie Sanders, Denise Brooks, Charlene Weir and Mark Supiano.
Helping Patient Navigators Identify Co-Morbidities that Impact Cancer Risk for American Indians; Paula Lueras, Rand Rupper and Marsh.
Implementation of Vitamin D Recommendations in a Senior Clinic; L.B. Brunker and Cherie Brunker.
Widows' of Veterans Experiences Following Conjugal Bereavement: a Qualitative Analysis; Sara Wilson, Byron Bair and Kathie Supiano.
TKA Rehab: Does Negative Work? Alex Meier, Robin Marcus, Paul LaStayo. To get further information about the 2010 AGS meeting, click here.
GRECC Conference- Save the Date
Hospitalization Hazards for Older Adults: A Human Factors Perspecitve, will be Friday, May 7 from 8:00 a.m. to 4:30 p.m. at the VA Salt Lake City Health Care System. This conference is appropriate for nurses, social workers, physician assistants, nurse practitioners and other clinicians involved with caring for older adults. Also included are administrators, nursing home directors and those caring for older adults in the inpatient or outpatient setting.
For the conference brochure, schedule, and registration form, click here.
Conference- Exploited: Protecting Our Older Citizens from Abuse and Exploitation
The conference will be Tuesday, May 11 from 9:00 to 4:30 at the Larry H. Miller Campus of Salt Lake Community College. Participants will learn about the psychological factors leading to abuse and exploitation, mitigation tactics, how to address mental health consequences of abuse and exploitation, educating patients about methods of financial exploitation, recognizing signs of physical abuse, insurance fraud and avoiding it in their clinical practice, and how to help patients advocate for themselves with insurance companies.
For the conference brochure, schedule, and registration form, click here.
Pilot Grant Program Update
Fifteen Pilot Grant proposals have been submitted for consideration for the CoA Pilot Grant Program, and are currenlty under review by University of Utah faculty, CoA steering committee members, and faculty from universities across the United States. Thirteen of the proposals are related to Biological and Health Sciences, and two are Behavioral Science, Social Science and Policy related. Funding is anticipated to begin July 1.
Member Achievements
Dr. Linda Edelman has received a two-year Claire M. Fagin Postdoctoral Fellowship from the American Academy of Nurses Building Academic Geriatric Capacity (BAGNC) Program supported by the John A. Hartford foundation. The purpose of her study is to describe injuries occurring to older adults residing in rural areas in the context of demographic, environmental, social and geographical factors, and will further understanding of injuries in older adults living in rural areas, including the influence of social support and geographical isolation on individual and community perceptions of injury. Congratulations Dr. Edelman!
About our logo: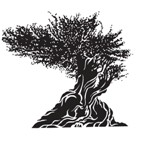 About our logo: The bristlecone pine tree (Pinus longaeva) the earth's oldest inhabitant with a life span of 4,000 years is found only in Utah and five other western states. Its extraordinary longevity and ability to adapt and survive in extremely harsh environmental conditions above 10,000 feet embodies the investigative spirit and mission of the Utah Center on Aging.
If you have questions about the University of Utah Center on Aging, please visit us online at http://aging.utah.edu 801-585-9540 or aging@hsc.utah.edu
Best,
Mark A. Supiano, MD
Executive Director - Center on Aging