August 2010, Volume 4, Number 8
A publication of the University of Utah Center on Aging
News and Events


Rocky Mountain Geriatrics Conference Reminder- Last Call
The 8th Annual Rocky Mountain Geriatrics Conference, "Active Aging: Bringing the Science of Exercise to the Community" will be held September 15-17, 2010 at the Park City Marriott. The conference web site can be viewed here. For questions or more information, please contact jack.christensen@va.gov or call (801) 582-1565 xn 2435.
Welcome New Geriatrics Division Faculty Members
The Division of Geriatrics welcomes two new faculty to the VA Salt Lake City GRECC. Anthony (Tony) Donato, PhD, and Lisa Lesniewski, PhD, are a husband and wife team from the Department of Integrative Physiology at the University of Colorado, Boulder.
Tony's primary research focus is vascular aging; particularly in cellular, molecular and tissue-specific events that induce reductions in muscle blood flow during exercise, impair arterial endothelial function and stiffen large elastic arteries, contributing to age-related decline in functional capacity and development of cardiovascular disease, which can be ameliorated by habitual exercise and caloric restriction. His secondary focus is to elucidate the cellular pathways which confer the vaso-protective effects of lifestyle interventions and try to activate pathways pharmacologically to see if this will confer some of the same benefits. His research has included human, rodent, and cell models in which he has utilized a wide range of contemporary translational experimental techniques from microRNA gene expression to ultrasonography to investigate these interests.
Lisa's primary research interest is to understand how aging modulates the susceptibility of the vascular and metabolic systems to the deleterious effects of obesity; which chronic inflammation has emerged as a potential candidate mechanism. Specifically in this area, her interest is the role that immune cell infiltration of adipose and peri-vascular tissue may play in inducing local tissue inflammation and subsequent reductions in physiological function, as well as the role that the adipose tissue and the adipose tissue vasculature may play in physiological dysfunction. In examining these interests, she has utilized dietary and genetic manipulation of rodent models to examine whole body and in vitro metabolic and vascular function.
John McDaniel, PhD Accepts Faculty Position
John McDaniel, PhD, VA Special Fellow in Advanced Geriatrics at the VA Salt Lake City GRECC, has accepted a position as Assistant Professor in the Exercise Physiology Department at Kent State University in Ohio. He will be continuing his research in skeletal muscle function, vascular health, oxidative stress and aging, and is one of four new faculty being brought into Kent State's rapidly expanding Exercise Physiology Department. He is looking forward to collaborating with Case Western Reserve University and the Cleveland VA Medical Center, NIH-funded Centers for Excellence in spinal cord injury. Although he will miss Utah, Dr. McDaniel is from Ohio, and looks forward to his return to the area and once again being near family. Congratulations to Dr. McDaniel.
Gould Distinguished Lecture on Technology and Quality of Life
Dr. Yoky Matsuoka, PhD, Torode Family Endowed Career Development Professor of Computer Science & Engineering at the Univiersity of Washington will discuss the future of robotics in rehabilitating and assisting people with disabilities in her presentation, "Neurobotics: Human-Robot Interfaces, Restoring the Quality of Life Through Engineering" Wednesday, September 8, 12:00 to 1:00 p.m. at the Gould Auditorium of the J. Willard Marriott Library. This free lecture has interesting relevance to the potential of technology and its effects on quality in aging.
Aging-Related Events Online
CoA events are located on the University of Utah's events calendar. Click on "Calendar" on the CoA website, or click here to link to the university's calendar, and type "Geriatrics" in the search box.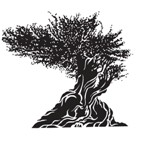 About our logo: The bristlecone pine tree (Pinus longaeva) the earth's oldest inhabitant with a life span of 4,000 years is found only in Utah and five other western states. Its extraordinary longevity and ability to adapt and survive in extremely harsh environmental conditions above 10,000 feet embodies the investigative spirit and mission of the Utah Center on Aging.
If you have questions about the University of Utah Center on Aging, please visit us online at http://aging.utah.edu 801-585-9540 or aging@hsc.utah.edu
Best,
Mark A. Supiano, MD
Executive Director - Center on Aging