July 2010, Volume 4, Number 7
A publication of the University of Utah Center on Aging
News and Events


Gerald Rothstein, M.D. Retirement Celebration Inaugural Lectureship in Geriatrics -August 12
After forty-seven years of distinguished service to the University of Utah School of Medicine's Department of Internal Medicine, Gerald Rothstein, M.D. was appointed as Professor Emeritus on July 1, 2010. A special Department of Internal Medicine Grand Rounds presentation will be given on Thursday, August 12, 2010 at 7:45 a.m. in Room 1750 in the Health Sciences Education Building to inaugurate the Gerald Rothstein Endowed Lectureship in Geriatrics. Harvey J. Cohen, M.D., Director of the Duke University Center for Study of Aging and Human Development, will be the guest presenter who will speak on "Anemia in the Elderly: New Wrinkles in an Old Problem." A brochure with more details, including Dr. Rothstein's narrative biography is located here.
Without Dr. Rothstein's innovation and leadership, there would not be a Division of Geriatrics in the School of Medicine today. Emanating from his research interests in bone marrow function and anemia, he founded the Division of Human Development and Aging in 1986.
To honor Dr. Rothstein's many contributions, we are creating the Gerald Rothstein Endowed Lectureship in Geriatrics. We invite you to support this tribute to Dr. Rothstein. A link to the Development web site is available on the Center on Aging home page to direct your contributions to this fund.
Norman Foster, M.D. To Chair NIH Study Section
Norman L. Foster, M.D. Professor of Neurology; Director, Center for Alzheimer's Care, Imaging and Research; Senior Investigator, The Brain Institute at The University of Utah, has been named chairperson of the Clinical Neuroscience and Neurodegeneration Study Section, Center for Scientific Review, for the term beginning July 1, 2010 and ending June 30, 2011. Congratulations to Dr. Foster for this unique opportunity to contribute to the national biomedical research effort.
Welcome New Center on Aging Members
The following new members were approved at the most recent CoA Steering Committee meeting:
Diana Brixner, R.Ph., Ph.D., Professor and Chair, Department of Pharmacotherapy, Executive Director, Pharmacotherapy Outcomes Research Center.
Benjamin KaMing Chan, Ph.D., Department of Biology.
Bret Hicken, Ph.D., Health Science Specialist, VA Rural Health Resource Center, Department of VA, Clinical Supervisor, Geriatric Primary Care Clinics, George E. Wahlen Department VAMC, Adjunct Faculty, Department of Educational Psychology.
Holly Ledyard, M.D., Assistant Professor, Department of Neurology, Unviersity Health Care Emergency Medicine and Neurocritical Care Team.
Troy Madsen, M.D., Assistant Professor, Division of Emergency Medicine.
Leonard F. Pease III, Ph.D., Assistant Professor, Chemical Engineering, Pharmaceutics & Pharmaceutical Chemistry.
David Shprecher, D.O., Assistant Professor, Department of Neurology.
Save the Date - The Many Faces of Aging Conference -Oct. 7-8
The Utah Aging Alliance is sponsoring "The Many Faces of Aging" October 7 and 8 at the Radisson Hotel Downtown Salt Lake. Conference tracks include: Serving the Underserved, Generational Communication, and Meaningful Retirement. Click here for more information and conference registration.
Rocky Mountain Geriatrics Conference Reminder
The 8th Annual Rocky Mountain Geriatrics Conference, "Active Aging: Bringing the Science of Exercise to the Community" will be held September 15-17, 2010 at the Park City Marriott. The conference web site can be viewed here. For questions or more information, please contact jack.christensen@va.gov or call (801) 582-1565 xn 2435.
Did You Know?
CoA events are located on the University of Utah's events calendar. Click on "Calendar" on the CoA website, or click here to link to the university calendar, and type "Geriatrics" in the search box.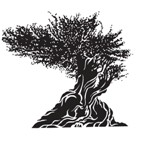 About our logo: The bristlecone pine tree (Pinus longaeva) the earth's oldest inhabitant with a life span of 4,000 years is found only in Utah and five other western states. Its extraordinary longevity and ability to adapt and survive in extremely harsh environmental conditions above 10,000 feet embodies the investigative spirit and mission of the Utah Center on Aging.
If you have questions about the University of Utah Center on Aging, please visit us online at http://aging.utah.edu 801-585-9540 or aging@hsc.utah.edu
Best,
Mark A. Supiano, MD
Executive Director - Center on Aging