April 2011 Volume 5, Number 4
A publication of the University of Utah Center on Aging
News and Events
"Silver Industries" and the New Aging Enterprise on April 25th
Harry R. Moody, Ph.D., National Director of Academic Affairs, AARP, will speak to the mutual relationship between aging and business - especially those 'silver industries' that will provide goods and services to the burgeoning older population. What are the challenges and the opportunities for business and the field of aging? Can they work together to do well and to do good?

The presentation will be held on Monday, April 25th from 11:00 am to 12:30 pm in the Goodwill Humanitarian Building (College of Social Work), 395 South 1500 East, Room 155.
May 6th GRECC Conference - "Pain in Older Adults: Updates and Challenges"
The GRECC Conference, "Pain in Older Adults: Updates and Challenges" will be Friday, May 6th from 8:00 am to 4:30 pm at the VA Salt Lake City Health Care System. This conference is appropriate for nurses, social workers, physician assistants, nurse practitioners and other clinicians involved with caring for older adults.

For the conference brochure, schedule, and registration form, click here.
2011 American Geriatric Society Meeting
Center on Aging faculty and trainees will be represented at the annual AGS Scientific Meeting, May 11-14, in Gaylord National Harbor. In 2005, there were no presenters from the University of Utah. This year Center on Aging members will be presenting nine posters, one paper presentation, and five workshop presentations. Details of these presentations are available here, and additional information about the AGS meeting at http://www.americangeriatrics.org/.
CoA Pilot Grant Program Update
Fifteen pilot grant proposals have been submitted for consideration for the CoA Pilot Grant Program, and are currently under review by University of Utah faculty, CoA Steering Committee Members, and faculty external to the University. Funds are available for up to five of these proposals. Funding is anticipated to begin July 1.
About our Logo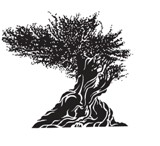 The bristlecone pine tree (Pinus longaeva) - the earth's oldest inhabitant with a life span of almost 5,000 years - is found only in Utah and five other western states. Its extraordinary longevity and ability to adapt and survive in extremely harsh environmental conditions above 10,000 feet embodies the investigative spirit and mission of the Utah Center on Aging.
---
If you have questions about the University of Utah Center on Aging, please visit us online at http://aging.utah.edu
801-585-9540 or aging@hsc.utah.edu
Best,

Mark A. Supiano, MD
Executive Director - Center on Aging