August 2011 Volume 5, Number 7
A publication of the University of Utah Center on Aging
News
New Spafford Chairs to Focus on Aging
The University of Utah College of Social Work has selected the next two Belle S. Spafford Endowed Chairs in Social Work. Marilyn Luptak and Fran Wilby will serve consecutive 18-month terms during the colleagues' three-year joint research project to focus on aging population and family caregivers. Read the press release here.
Gerontology Interdisciplinary Program Director Announcement
Professor Julie E. Johnson has been appointed as the Interim Director of the Gerontology Interdisciplinary Program (GIP). Dr. Johnson is the Associate Dean for Academic Programs in the College of Nursing and has assumed this role while a national search is conducted for a new program director for the GIP.

The outgoing director, Dr. Scott Wright, will be continuing as a faculty member and joining Dr. Johnson as she leads the task force charged with conducting a curriculum review and planning process in preparation for the Graduate Program review of the Gerontology Interdisciplinary program in Fall 2012.
Awards
The editors of "Hypertension" established an award to recognize the top original papers published in the Journal in the categories of basic, clinical, or population sciences.

Drs. Wray and Supiano's paper "Impact of Aldosterone Receptor Blockade compared with Thiazide Therapy on Sympathetic Nervous System Function in Geriatric Hypertension" (2010;55:1217-1223) was selected as the top paper for 2010 in the category of population science.

Drs. Wray and Supiano will receive this award next month at the 65th Annual Meeting of the American Heart Association Council for High Blood Pressure Research Conference in Orlando, FL.
Events
Last Chance to Register for the 9th Annual Rocky Mountain Geriatrics Conference - "Safety in the Balance: Fainting, Falling, and Maintaining Independence" will be held September 14-16, 2011 at the Snowbird Ski and Summer Resort. Visit the Conference Web page for more details and to register by September 9th.
For more events, see the Center's Event Calendar
---
Center on Aging Membership Directory

As a mostly virtual Center, we depend on the accuracy and timeliness of our Web presence. Center members are urged to review and update their membership directory information. Please view your information on the Center's Web site (click on your photo to see the detail page) and send any updates or requests for changes to Ginger Bair.
---
About our Logo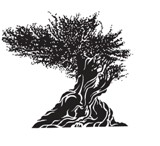 The bristlecone pine tree (Pinus longaeva) - the earth's oldest inhabitant with a life span of almost 5,000 years - is found only in Utah and five other western states. Its extraordinary longevity and ability to adapt and survive in extremely harsh environmental conditions above 10,000 feet embodies the investigative spirit and mission of the Utah Center on Aging.
---
Best,

Mark A. Supiano, MD
Executive Director - Center on Aging

For more information about the University of Utah Center on Aging, please visit us online at www.aging.utah.edu