February 2011 Volume 5, Number 2
A publication of the University of Utah Center on Aging
News and Events


5th Annual CoA Research Retreat - February 22-23, 2011
Please plan on attending the 5th Annual Center on Aging Research Retreat, February 22-23, 2011, in the Spencer F. & Cleone P. Eccles Health Sciences Education Building.

The retreat begins on Tuesday, February 22 at 3:30 p.m. in Alumni Hall, with a reception, poster presentations, and presentations by the 2010 pilot grant recipients from 4:15-5:15 p.m. A detailed schedule of these presentations can be downloaded from the CoA home page at http://aging.utah.edu/.

Wednesday's symposium, to be held in HSEB's Room 1750, is titled "Geriatric Patient-centered Medical Home & Transitions of Care," and will feature two keynote speakers: Steven Counsell, MD, and Robyn Golden, LCSW. The presentation schedule is as follows:
8-8:30 a.m. Breakfast
8:30-9:15 a.m. Steven Counsell, MD: "GRACE: An Evidence-Based PCMH and Transitional Care Model"
9:15-10:00 a.m. Robyn Golden, MSW: "The Enhanced Discharge Planning Program: A Social Work Model for Transitional Care"
10-10:15 a.m. Break
10:15-10:45 a.m. Cherie Brunker, MD: "Providing Tools for the Medical Home: The Role of Care Management Plus"
10:45-11:15 a.m. Les Lenert, MD, MS: "The Role of Technology in Supporting Aging in Place"
11:15 a.m. Panel Discussion
The symposium will also be available via a live webstream link, http://ecclesvideo.med.utah.edu:83/ggrlive.wmv. It will be archived and available on the CoA website for future viewing. Please refer to the CoA home page for additional information.
2011 Pilot Grant Call for Proposals
The Center's call for proposals, with detailed application information, can be downloaded from the Center's home page, http://aging.utah.edu/. The application deadline is March 28, 2011.
Utah Geriatrics Education Program Awarded 2011 National CME Alliance Award
The Advancing Geriatrics through Quality Improvement (AGE QI) project was presented the 2011 Award for Outstanding Continuing Medical Education (CME) Outcomes Assessment at the annual CME Alliance Meeting held in San Francisco last month. AGE QI has been funded by a grant from the Donald W. Reynolds Foundation. The AGE QI team: Mark Supiano, MD, Cherie Brunker, MD, Charlene Weir, PhD, RN, Nanci McLeskey, MCG, MDiv, BC-RN, FNGNA, and Denise Brooks, MS, worked with clinics throughout Utah and Idaho, educating clinic staff on geriatric assessment, and assisting clinics in completing quality improvement projects. Thirty-three clinics were enrolled in the educational intervention that resulted in demonstrable changes in provider behavior and improvements in geriatric care. Overall, 82% of clinics completed QI projects with a total of 128 providers and 252 staff participating.


About our Logo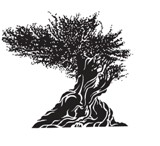 The bristlecone pine tree (Pinus longaeva) - the earth's oldest inhabitant with a life span of almost 5,000 years - is found only in Utah and five other western states. Its extraordinary longevity and ability to adapt and survive in extremely harsh environmental conditions above 10,000 feet embodies the investigative spirit and mission of the Utah Center on Aging.
---
If you have questions about the University of Utah Center on Aging, please visit us online at http://aging.utah.edu
801-585-9540 or aging@hsc.utah.edu
Best,

Mark A. Supiano, MD
Executive Director - Center on Aging