January 2011 Volume 5, Number 1
A publication of the University of Utah Center on Aging
News and Events
Announcing 2011 Pilot Grant Program Call For Proposals
We are pleased to announce the call for proposals for the Center's 2011 pilot grant program. The application deadline is March 28, 2011. The complete request for proposals with detailed application information may be downloaded from the Center's home page, http://aging.utah.edu.

The Steering Committee and I are hoping to receive many high quality applications representing the full spectrum of the Center's disciplinary backgrounds. Please share this funding announcement with all faculty within your own departments and encourage interested faculty to submit an application.
Center on Aging Research Retreat February 22-23
The CoA 2010 Research Retreat will be held on Tuesday, February 22 from 3:30 - 6 p.m., and Wednesday, February 23, from 8 a.m. to noon, at the Spencer F. & Cleone P. Eccles Heath Sciences Education Building.

A poster session and reception will occur on Tuesday afternoon in Alumni Hall. One of the important parts of the research retreat is the opportunity for Center on Aging faculty and your students to display their scholarship.

You (or your graduate student or trainee) are encouraged to contribute a poster for display during the poster session. Student/trainee submissions will be eligible to compete for the "Best Student Poster" award.

Please submit the following information to brooke.plumlee@utah.edu by February 11 to reserve your space at the poster session and please click here for specific details regarding poster instructions.
Names of author/co-authors
Title of your poster presentation(s)
In addition to the Poster Presentations and Reception, Tuesday afternoon from 4:15 to 5:15 p.m. will feature presentations by the five 2010 Pilot Grant recipients. Please click here for a printable flyer.
Wednesday's symposium, to be held in HSEB's Room 1750, will be as follows:
8:30 - 9:15 Steven R. Counsell, MD "GRACE: An Evidence-Based PCMH and Transitional Care Model"
9:15 - 10:00 Robyn L. Golden, MSW "The Enhanced Discharge Planning Program: A Social Work Model for Transitional Care"
10 - 10:15 a.m. Break
10:15 - 10:45 Cherie Brunker, MD "Providing Tools for the Medical Home: The Role of Care Management Plus"
10:45 - 11:15 Les Lenert, MD, MS "The Role of Technology in Supporting Aging In Place"
11:15 - noon Speakers Panel Discussion and Q&A
Please print and post the attached retreat flyer, and contact brooke.plumlee@utah.edu with questions.
About our Logo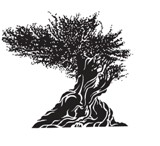 The bristlecone pine tree (Pinus longaeva) - the earth's oldest inhabitant with a life span of almost 5,000 years - is found only in Utah and five other western states. Its extraordinary longevity and ability to adapt and survive in extremely harsh environmental conditions above 10,000 feet embodies the investigative spirit and mission of the Utah Center on Aging.
---
If you have questions about the University of Utah Center on Aging, please visit us online at http://aging.utah.edu
801-585-9540 or aging@hsc.utah.edu
Best,

Mark A. Supiano, MD
Executive Director - Center on Aging