July 2011 Volume 5, Number 6
A publication of the University of Utah Center on Aging
News and Events


Center on Aging 2011 Pilot Grant Recipients
We are very pleased to announce the Center on Aging has approved 7 of the 15 pilot grant applications for funding. We were impressed with the quantity and quality of this year's submissions and the Steering Committee had a difficult time reaching its funding decisions. We are excited about these projects' promise and look forward to the recipients' participation in the Center's activities this year. Details about the recipients and their projects are now posted on the Pilot Grant Awardees page.
9th Annual Rocky Mountain Geriatrics Conference
"Safety in the Balance: Fainting, Falling, and Maintaining Independence" will be held at the Snowbird Ski and Summer Resort near Salt Lake City from September 14-16, 2011. The conference is held in cooperation with the VA Salt Lake City GRECC. View the flyer and visit the Conference Web page for more details and to register.
The Center on Aging WELCOMES 11 New Student Members
Please welcome 11 new student members from the University of Utah Hartford Center of Geriatric Nursing Excellence.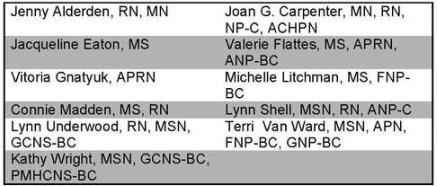 We look forward to adding more student members from across Campus. Please contact Ginger Bair - ginger.bair@hsc.utah.edu - to nominate a student for membership.
---
Center on Aging Membership Directory
Center members are requested to update the Center's membership directory by August 1, 2011. Please view your information currently posted on the Center's Web site - http://www.aging.utah.edu/members/index.html (click on your photo to see the detail page) - and send your updated information or requests for changes to Ginger Bair - ginger.bair@hsc.utah.edu
---
About our Logo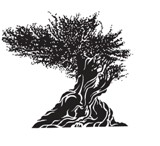 The bristlecone pine tree (Pinus longaeva) - the earth's oldest inhabitant with a life span of almost 5,000 years - is found only in Utah and five other western states. Its extraordinary longevity and ability to adapt and survive in extremely harsh environmental conditions above 10,000 feet embodies the investigative spirit and mission of the Utah Center on Aging.
---
Best,

Mark A. Supiano, MD
Executive Director - Center on Aging

For more information about the University of Utah Center on Aging, please visit us online at www.aging.utah.edu