May/June 2011 Volume 5, Number 5
A publication of the University of Utah Center on Aging
News and Events
2011 American Geriatric Society Meeting Highlights
The Center on Aging was well represented at the 2011 American Geriatrics Society Annual Meeting. The nine posters presented by our faculty and trainees are available to be downloaded from here.

A special highlight was the receipt of the best Geriatric Bioscience poster award by Matthew Rondina, MD for his Presidential Poster "Platelet-Monocyte Aggregate Formation in Healthy Elderly Individuals Results in Increased Pro-Inflammatory Cytokine Secretion Compared to Healthy Young Subjects," that included co-authors Robert Campbell, Andrew Weyrich, Mark Supiano, and Guy Zimmerman.
Utah Aging-Related Research Grant Progress Update
A K07 grant from NIA supports the CoA research infrastructure and a portion of the annual pilot grant program. The number of funded investigators and the annual direct costs for research grants related to aging that are reported to the University's OSP and the VA have been tracked and reported in annual progress to NIA. The figure below illustrates that in 2010, aging-related research funding and the number of funded investigators grew to $17.2 million (annual direct costs) and 50 funded faculty investigators. This represents a more than four-fold increase in annual direct cost funding and a more than three-fold increase in the number of funded investigators compared to the 2005 values. Click here to see figure.
Dr. Markus Amann's Paper Featured in New York Times
A recent publication from a new CoA faculty member, Markus Amann, PhD, (Central and Peripheral Fatigue: Interaction during Cycling Exercise in Humans; Med Sci Sports Exerc. 2011 Apr 14. [Epub ahead of print]) was featured in a New York Times article, "One Runner's Suffering is Another's Inspiration." Dr. Amann states, "...what actually stops or slows most people during exercise is fatigue, not pain." He is also studying how aging impacts muscle fatigue. Click here for the full article.
The 9th Annual Rocky Mountain Geriatrics Conference - September 14-16, 2011
"Safety in the Balance: Fainting, Falling, and Maintaining Independence" will be held at the Snowbird Ski and Summer Resort near Salt Lake City from September 14-16, 2011. The conference is held in cooperation with the VA Salt Lake City GRECC. Click here to view the flyer and stay tuned for more details!
About our Logo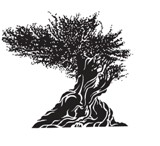 The bristlecone pine tree (Pinus longaeva) - the earth's oldest inhabitant with a life span of almost 5,000 years - is found only in Utah and five other western states. Its extraordinary longevity and ability to adapt and survive in extremely harsh environmental conditions above 10,000 feet embodies the investigative spirit and mission of the Utah Center on Aging.
---
If you have questions about the University of Utah Center on Aging, please visit us online at http://aging.utah.edu
801-585-9540 or aging@hsc.utah.edu
Best,

Mark A. Supiano, MD
Executive Director - Center on Aging