October 2011 Volume 5, Number 9
A publication of the University of Utah Center on Aging
Meet the Newest Steering Committee Member
Lynda Oderda, PharmD, is an Assistant Professor in the Pharmacotherapy Department where she teaches geriatric-related courses and clinical clerkships focusing on pharmacotherapy in a multidisciplinary senior clinic. Her professional experience includes home health care and long term care, prior to moving to Utah from Maryland in 1991. Since moving back into clinical practice she has focused primarily on ambulatory and long term care settings. Dr. Oderda is a member of the American Association of Colleges of Pharmacy, American Society of Consultant Pharmacists, American Geriatrics Society and Gerontological Society of America and. She has been an active member of the Utah Aging Alliance and Utah Geriatrics Society since their inception. Her current research goals relate to a variety of geriatric-related issues: assessing the impact of an anti-dementia medication withdrawal protocol; psychotropic drug use and hip fractures; and medication reconciliation in older adults.

Lynda is representing the College of Pharmacy following Carl Asche's move to the University of Illinois.
Awards
CoA Steering Committee member, Robert Hill, PhD, has been named a fellow of the American Council on Education (ACE) for academic year 2011-12. Dr. Hill, a noted expert on aging and memory, will spend the year on sabbatical, during which time he will work with Rutgers University senior administrators on a health sciences community collaboration project. Read the Press Release.
Congratulations to CoA member and PhD student Kathie Supiano, who received a John A. Hartford Foundation Pre-Doctoral Fellowship in Geriatric Social Work. This nationally-competitive fellowship will provide Kathie with financial and scholarly support as she works toward completing her dissertation research study of complicated bereavement. Kathie is the third CoA member to receive this award. Troy Andersen was awarded the fellowship in 2010 and Fran Wilby was awarded the fellowship in 2007.
Promotion
The newly redesigned Center brochure is available online. The online version is in Web-resolution format and is not recommended for printing. You may request printed copies from Ginger Bair.
Events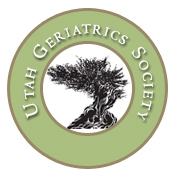 Preventing Elder Investment Fraud: Assessing for Vulnerability to Financial Exploitation
The Utah Geriatrics Society is hosting a dinner and continuing education program November 16, 2011 at the Little America Hotel. See the flier and registration form for details.
For more events, see the Center's Event Calendar
Conferences
The 9th Annual Rocky Mountain Geriatrics Conference "Safety in the Balance: Fainting, Falling, and Maintaining Independence" was well received by the 193 attendees.
Attendees came from across the US - the furthest from Hawaii, Vermont, and Florida.
Save the date for the 10th Annual Annual Rocky Mountain Geriatrics Conference - September 12-14, 2012

---
About our Logo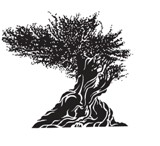 The bristlecone pine tree (Pinus longaeva) - the earth's oldest inhabitant with a life span of almost 5,000 years - is found only in Utah and five other western states. Its extraordinary longevity and ability to adapt and survive in extremely harsh environmental conditions above 10,000 feet embodies the investigative spirit and mission of the Utah Center on Aging.
---
Best,

Mark A. Supiano, MD
Executive Director - Center on Aging

For more information about the University of Utah Center on Aging, please visit us online at www.aging.utah.edu