September 2011 Volume 5, Number 8
A publication of the University of Utah Center on Aging
New Members
Please join me in welcoming the following eight new Center on Aging members. A special welcome to Lorie Richards who has been recruited from the University of Florida to assume the Chair position in Occupational Therapy. In addition, Barb Heise is the first in a new "Affiliated Faculty" membership category. We created this category to expand the Center's outreach to other aging programs in our area, with a special target for faculty from these programs who are collaborating with Center faculty.

If you know someone who may be interested in becoming a member, please direct them to the new "how to join" Web page.

Faculty Members:
Markus Amann, PhD – Division of Geriatrics
Kristin Cloyes, PhD, RN – College of Nursing
Elena Enioutina, MD, PhD – Division of Geriatrics
Katarina Felsted, MS – College of Nursing
Lorie Richards, PhD, OTR/L – Chair, Division of Occupational Therapy
George Rodway, PhD, APRN – College of Nursing
Shaida Talebreza, MD – Division of Geriatrics
Affiliate Member
Barbara Heise, PhD, APRN, BC - BYU College of Nursing
Grants
Six Center faculty have received notification of new grant awards in the last month – five from NIA and one from NHLBI. This is a notable achievement – especially in this current constrained funding climate. Of note, Cathleen Zick's award is an outgrowth of a 2009 CoA pilot grant award. In addition, Tony Donato and Richard King are recipients of current CoA pilot grants. Please join me in congratulating them on their accomplishments!
Richard Cawthon– NIA RO1 - "Mitochondrial Genetics of Exceptional Longevity in Multigeneration Matrilineages"

Patterns of exceptional longevity in large pedigrees suggest that longevity is, in part, mitochondrially inherited. This project will investigate the genetics, biochemistry, and possible influences on genomic integrity, of mitochondrially inherited exceptional longevity, in order to advance our understanding of the molecular mechanisms of aging, and identify targets for the future development of pharmaceuticals and gene therapies to increase the human health span.



Anthony Donato– NIA RO1 - "Mechanisms of Caloric Restriction and Mimetic Vasoprotection in Old Arteries"

Advancing age is associated with arterial dysfunction. This proposal aims to determine if life-long caloric restriction and/or a pharmacological caloric restriction mimetic can prevent the age-related arterial function and the cellular and molecular mechanisms by which this may occur.



Richard King– NIA K23 Beeson - "Cortical Complexity Changes in Normal Aging and Alzheimer's Disease"

The proposed research is to develop a new structural imaging analysis technique based upon a quantitative metric known as fractal dimension (f3D). It is essential to understand the extent and distribution of size and shape changes occurring in the healthy aging brain because many of these changes are not associated with cognitive dysfunction. Dr. King will create a normative statistical imaging atlas of healthy brain aging using MR images of healthy subjects. The age-weighted normative atlas will then be used to statistically quantify the effects of neurodegenerative disease on cortical f3D values using MR images of subjects with mild cognitive impairment and mild Alzheimer's disease. Finally, to understand how this imaging approach may be used in clinical practice, these data will enable a prospective trial on the role of cortical f3D in clinical practice.
Matthew Rondina– NIA GEMSSTAR R03 - "The Regulation of Inflammatory Gene Responses in Aging"

Aging is associated with significant increases in the risk of inflammatory and thrombotic disorders. The research that will be performed during the R03 (GEMSSTAR) award period will identify how the functions of platelets and monocytes are altered in elderly subjects and how these changes lead to the synthesis of pro-inflammatory gene products. The information gathered from these studies will help us understand how inflammatory responses are regulated in elderly subjects and how to develop new treatments for an aging population.
Mark Supiano– SPRINT Ancillary Study - "Pulse wave velocity and central aortic pressure outcomes in SPRINT"

This is an ancillary study to an national clinical trial, the Systolic Blood Pressure Intervention Trial (SPRINT) study. SPRINT is addressing whether a lower systolic
blood pressure target (120 mm Hg vs. current 140 mm Hg goal) will be associated with better cardiovascular outcomes. Utah is one of the SPRINT study's clinical center network (CCN) hubs (led by CoA member Alfred Cheung, MD). This ancillary study will be conducted in 700 subjects recruited from ten of the Utah CCN clinical sites.
Vascular stiffness that develops with aging is a major contributor to the development of hypertension. This ancillary study will investigate potentially useful clinical measures and surrogate biomarkers of vascular stiffness to determine if measures of vascular stiffness should be should be considered as a therapeutic target over
and above the reduced peripheral systolic blood pressure that will be achieved in the intensive treatment arm of the SPRINT study.



Cathleen Zick- NIA R21 - "Family Health Histories and Retirement Planning"

This exploratory study will make use of recently developed population genetics based measures to characterize familial health histories and link them to important, but little-studied retirement planning behaviors and attitudes. The results will help better target retirement planning educational efforts as well as set the stage for building and testing theoretical models of the interrelationship between familial health histories, subjective longevity, and retirement planning.
Events
The Asia Center Presents a Series of Lectures and Workshops on Anthropological and Demographic Approaches to the Study of Aging in Japan.
Lecture: Thursday, September 22nd; OSH 238; 10:45-Noon - Family Elder Care in Contemporary Japan: Responsibilities and Meanings - Dr. Susan Long, Professor of Anthropology, John Carroll University*
Workshop: Friday, September 23rd; CTIHB 201; 1-4 PM - Studying the "Final Years": Old Age in Japan Through an Anthropological Lens - Dr. Susan Long, Professor of Anthropology, John Carroll University*
Workshop: Wednesday, September 28th; CTIHB 143 (The Jewel Box); 1-4 PM

Population Aging and Individual Health Outcomes - Dr. Jim Raymo, Professor of Sociology, University of Wisconsin, Madison
Are we Really Living Longer Healthier Years? A Case Study of the Japanese Elderly - Dr. Yasuhiko Saito, Research Associate Professor, University Research Center, Nihon University
For more information, or if you are interested in having a meal with the speakers or meeting with them separately, contact Janet Theiss, Director, The Asia Center. These events are made possible through generous funding from The Japan Foundation.
*Prof. Long has suggested readings for her lecture and workshop. Please contact Bryce Garner in the Asia Center for copies.
Conferences
The 9th Annual Rocky Mountain Geriatrics Conference - "Safety in the Balance: Fainting, Falling, and Maintaining Independence" - was held September 14-16, 2011 at the Snowbird Ski and Summer Resort with almost 200 in attendance. If you attended and need a copy of the program or any of the presentation handouts, visit www.tiny.utah.edu/RMGCLogin
---
Center on Aging Membership Directory
As a mostly virtual Center, we depend on the accuracy and timeliness of our Web presence. Center members are urged to review and update their membership directory information. Please view your information on the Center's Web site (click on your photo to see the detail page) and send any updates or requests for changes to Ginger Bair.
---
About our Logo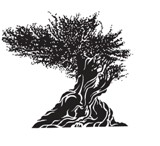 The bristlecone pine tree (Pinus longaeva) - the earth's oldest inhabitant with a life span of almost 5,000 years - is found only in Utah and five other western states. Its extraordinary longevity and ability to adapt and survive in extremely harsh environmental conditions above 10,000 feet embodies the investigative spirit and mission of the Utah Center on Aging.
---
Best,

Mark A. Supiano, MD
Executive Director - Center on Aging

For more information about the University of Utah Center on Aging, please visit us online at www.aging.utah.edu