April 2012 Issue | Volume 6, Number 4
A publication of the University of Utah Center on Aging
News
Mark Supiano has been elected to serve a three year term on the American Geriatrics Society (AGS) Board of Directors. Link to AGS press release with the complete election results.
Research Retreat Highlights
The Vascular Aging Research Symposium was held at the College of Nursing Second Floor Auditorium on Wednesday 3/21/12 - 8:30 a.m. – 12:00 p.m. There were approximately 55 in attendance. If you missed any of these presentations, you may view them online. (photos-Keynote speaker, Jeanne Y. Wei, MD, PhD. Link to photo album)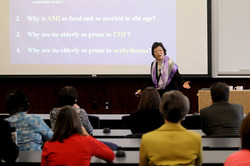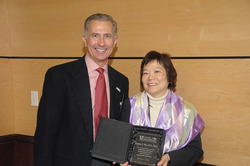 This year's poster session had the largest number of posters (35) and the largest attendance to date. We congratulate Shawnie Holt and Kathy Wright as the recipients of the Best Student/Trainee Poster Award. Link to photo album.
Conferences
The University of Utah will be well represented at the 2012 Annual Scientific Meeting of the American Geriatrics Society with 3 paper and 11 poster presentations May 3–5 in Seattle, WA.
Matthew T. Rondina, M.D. was chosen to receive one of the Merck/AGS 2012 New Investigator Awards. These awards are given to individuals whose original research as presented in a submitted abstract, reflects new and relevant research in geriatrics and are designed to recognize individuals who are committed to a career in aging research.
Lecture Events
Tuesday, April 17, 2012 from 2:00-5:00 pm - "Comparison of Public and Private Care Management Agencies Under Long-term Care Insurance in Japan"


Japan started mandatory public long-term care insurance (LTCI) in 2000 to respond to a rapidly aging society. Dr. Nanako Tamiya, University of Tsukuba in Japan, will give a lecture on how LTCI has improved health and well-being among the elderly in Japan.

Social & Behav. Science Bldg (BEH) 114. Contact Akiko Kamimura or 801-581-7858.
---
Monday, April 23, 2012 from 6:00-7:00 pm

"We have changed the shape and meaning of a lifetime in ways we do not yet fully understand"

Seminar Series on Aging Capstone Guest Lecture - Keynote Dr. Mary Catherine Bateson, author Composing a Further Life: The Age of Active Wisdom.

College of Social Work - Okazaki Community Meeting Room. Printable flier (pdf) and link to location and parking directions
Volunteer Opportunity
Court Visitor Volunteer Training May 14, 16, & 18. Court volunteer visitors observe and report about the circumstances of incapacitated and older adults. If you or someone you know would be interested in serving as a court volunteer visitor, learn more about this program online and make arrangements to attend the training event in May (agenda). In order to attend the training, potential volunteers must submit an application. Questions and contact information.
Grant Opportunities
These were found at www.grants.gov using CFDA number 93.866 - Aging Research. We recently subscribed to the Foundation Directory Online. If you would like to know if a particular foundation is offering funding, please contact Ginger Bair who will run a search for you.
---
Center on Aging Membership Directory
As a mostly virtual Center, we depend on the accuracy and timeliness of our Web presence. Center members are urged to review and update their membership directory information. Please view your information on the Center's Web site (click on your photo to see the detail page) and send any updates or requests for changes to Ginger Bair.
---
About our Logo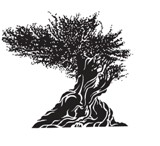 The bristlecone pine tree (Pinus longaeva) - the earth's oldest inhabitant with a life span of almost 5,000 years - is found only in Utah and five other western states. Its extraordinary longevity and ability to adapt and survive in extremely harsh environmental conditions above 10,000 feet embodies the investigative spirit and mission of the Utah Center on Aging.
---
Best,

Mark A. Supiano, MD
Executive Director - Center on Aging

For more information about the University of Utah Center on Aging, please visit us online at www.aging.utah.edu