December 2012 Issue | Volume 6, Number 12
A publication of the University of Utah Center on Aging
2013 Spring Research Retreat - Help Needed
We are pleased to announce the theme for the 2013 spring Center's Research Retreat - "Successful Aging in Utah". Our goal is to showcase the many facets of the University's research and efforts across campus which contribute the Center's mission: The Center synergizes the growth and progress of interdisciplinary research to help people lead longer and more fulfilling lives.

To this end we need your help and input. How does your school/college/program/research contribute to Successful Aging in Utah? Please send us your ideas for symposium topics and presenters to represent the campus-wide spectrum and broad scope the Center encompasses. Please send these to aging@utah.edu by January 7, 2013.

The retreat will be held sometime in late March; the exact date has not been determined.
Aging Research Participant Registry Update
The first set of 1,000 letters mailed to the community inviting them to become members of the Registry went out in September. We've had a good response to date. About 70 consent and authorization forms have been sent and are in the process of completing the health questionnaire/survey. Once the questionnaire/survey is filled out/returned (entered into RedCap), these are the participants enrolled in the Registry. We will keep you informed when the registry has accrued sufficient numbers of subjects to be able to be utilized by CoA faculty.

If you have study participants who may be willing to be enrolled in the Registry, please contact aging@utah.edu.
Awards
Valerie Flattes, Assistant Professor (Clinical) in the College of Nursing and a Hartford PhD student, received the Utah Nurse Practitioners Researcher of the Year Award on November 14, 2012.
We Bid Farewell
Ginger Bair has accepted a new position as the administrative program coordinator in the HCI Research Compliance Office effective December 3rd. Ginger has made major contributions to the Center on Aging in the past 18 months and we will miss the support she has provided for its programs. I'm sure you will join me in wishing her well in her new position.

We are in the processing of interviewing applicants for her position. Until a replacement has been identified, please address any questions to aging@utah.edu.
Welcome New Members
Kenneth Aston, PhD – Surgery, Andrology Development (PG awardee)
Douglas Carrell, PhD – Surgery, Director Andrology & IVF Laboratories (PG awardee)
Sydney Schaefer, PhD – Department of Health, Physical Education and Recreation, USU (affiliate member)Robert Zehng, EdD – Department of Educational Psychology (PG awardee)
Robert Zheng, EdD – Department of Educational Psychology (PG awardee)
Aging Grant Opportunities
Newly Posted
Deadline Approaching
Open Posting/Deadline
For grants with an "open" posting and/or deadline dates, please see our new Aging Grant Opportunities Web page.
---
Center on Aging Membership Directory
As a mostly virtual Center, we depend on the accuracy and timeliness of our Web presence. Center members are urged to review and update their membership directory information. Please view your information on the Center's Web site (click on your photo to see the detail page) and send any updates or requests for changes to aging@utah.edu.
---
About our Logo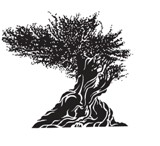 The bristlecone pine tree (Pinus longaeva) - the earth's oldest inhabitant with a life span of almost 5,000 years - is found only in Utah and five other western states. Its extraordinary longevity and ability to adapt and survive in extremely harsh environmental conditions above 10,000 feet embodies the investigative spirit and mission of the Utah Center on Aging.
---
Best,

Mark A. Supiano, MD
Executive Director - Center on Aging

For more information about the University of Utah Center on Aging, please visit us online at www.aging.utah.edu