July 2012 Issue | Volume 6, Number 7
A publication of the University of Utah Center on Aging
Pilot Grant Call For Proposals
The application deadline is August 15, 2012. The complete request for proposals with detailed application information may be downloaded from the Center's home page, www.aging.utah.edu.
Aging Research Patient Registry
An important part of the Center's mission is to promote interdisciplinary research to help people lead longer and more fulfilling lives. Center faculty members who conduct patient-oriented aging research often need to contact individuals of all ages who may be interested in participating in aging-related research and determine if they qualify to enter their research studies. To that end we are pleased to announce the launch of the Center on Aging's Research Participant Registry (RPR).

In partnership with the Utah Population Database and RGE, letters are being sent this month inviting residents of Salt Lake County to enroll in the Registry. In addition, we would like to enroll any current research participants into the Registry. If you currently have a research study with volunteers, please contact the Registry's coordinator - Ginger Bair - to discuss enrolling them into the Registry.

To learn more about the Registry and the enrollment process, please visit the Registry's Web page.
GSA Fellow Status Awarded
Center member, Ken Smith, PhD, has been awarded fellow status by the Gerontological Society of America (GSA). GSA Fellowship — the highest class of membership within the society — is an acknowledgment of outstanding and continuing work in the field of gerontology.
Presentations
Center member, Ginny Pepper, PhD, RN, presented "Safe Medication Use by Older Adults" at the Kaoshiung University International Geriatric Nursing Research Conference. Kaoshiung, Taiwan ROC , May 27, 2012
Conferences

"Managing Patient Care at End of Life: An Interdisciplinary Approach" - September 12-14, 2012. See the conference Web site for details and registration.
---

Don't miss this opportunity to participate in the 21st Annual Fall Conference for the Utah Aging Alliance September 25 and 26, 2012 held at the Salt Lake Community College at the Larry H. Miller Conference Center in Sandy, Utah. See the UAA Web site for details and sponsor/exhibitor forms. Contact Dan or Linda Hull at 801-466-7210 for any questions.
Scholarship Created
The John A. Hartford Foundation contributed $10,000 for a geriatric nursing scholarship following its successful visit to the College of Nursing on June 6, 2012. The gift was meant to thank Annette Poulson Cumming for her generosity to the College of Nursing and the nursing profession. The award, named the Annette Poulson Cumming Scholarship, will help a Hartford PhD student complete the final requirements necessary for graduation.
New Grant Award
The Health Resources and Services Administration has awarded a 3 year grant to the College of Nursing Hartford Center of Geriatric Nursing Excellence as part of the Comprehensive Geriatric Education Program (CGEP). The total amount budgeted for the first year is $248,191 with $90,000 allocated as traineeships to assist RNs obtain advanced degrees that emphasize geriatrics either through faculty positions or in geriatric care management. A total of six to nine full time students are expected across the three year grant period with at least 20% enrollment coming from rural and minority students. Dr. Patricia Berry, Associate Director for Education and Practice at the Hartford Center, is the PI. CON faculty include Dr. Ginette Pepper, Dr. Pam Hardin, and Katherine Supiano.
Grant Opportunities
These were found at www.grants.gov using CFDA number 93.866 - Aging Research. We are also subscribed to the Foundation Directory Online. If you would like to know if a particular foundation is offering funding, please contact Ginger Bair who will run a search for you.
---
Center on Aging Membership Directory
As a mostly virtual Center, we depend on the accuracy and timeliness of our Web presence. Center members are urged to review and update their membership directory information. Please view your information on the Center's Web site (click on your photo to see the detail page) and send any updates or requests for changes to Ginger Bair.
---
About our Logo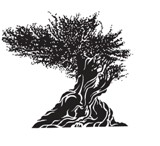 The bristlecone pine tree (Pinus longaeva) - the earth's oldest inhabitant with a life span of almost 5,000 years - is found only in Utah and five other western states. Its extraordinary longevity and ability to adapt and survive in extremely harsh environmental conditions above 10,000 feet embodies the investigative spirit and mission of the Utah Center on Aging.
---
Best,

Mark A. Supiano, MD
Executive Director - Center on Aging

For more information about the University of Utah Center on Aging, please visit us online at www.aging.utah.edu