March 2012 Issue | Volume 6, Number 3
A publication of the University of Utah Center on Aging
Research Retreat Schedule of Events
Tuesday, March 20th from 3:00 – 6:00 p.m.
Reception and Poster Presentations
Spencer F. and Cleone P. Eccles Health Science Education Building
26 South 2000 East, Salt Lake City, UT
Second Floor Atrium & Room 2120 (South Side of Alumni Hall)


One of the important parts of the Research Retreat is the opportunity for Center on Aging faculty and their students to display and discuss their scholarly work in the field of aging.
The poster session will highlight the 2011 CoA Pilot Grant recipients.
Student/trainee submissions will compete for the "Best Student Poster" award.
Wednesday, March 21st from 8:30 a.m. – 12:00 p.m.
Vascular Aging Research Symposium
Annette Poulson Cumming College of Nursing Building
10 South 2000 East, Salt Lake City, UT
Second Floor Auditorium (Room 2300)


8:00-8:30 - Continental Breakfast
8:30-9:30 - Keynote Address - "Nuances of Cardiovascular Disease in Seniors: New Ideas for Old Hearts" - Dr. Jeanne Wei, Professor and Chair, Donald W. Reynolds Department of Geriatrics and Executive Director, Donald W. Reynolds Institute on Aging
9:30-10:15 - "Aging and Arterial Senescence: Putative Role of Telomere Function" by Anthony Donato, Ph.D.
10:15-10:30 - Break
10:30-11:15 - "Oxidative Stress, Aging, and Exercise" by Russell Richardson, Ph.D.
11:15-Noon - "Arterial Stiffness in Geriatric Hypertension: Mechanisms and Management" by Mark A. Supiano, M.D.
These presentations will be available live on the Web at: http://ecclesvideo.med.utah.edu:83/aging.wmv


Retreat Flier (please distribute and post)
Parking is available in the pay lot above (east) of the HSEB building. See the Driving & Parking Map. We will have validation stickers at the check-in desk.
CoA Lapel Pins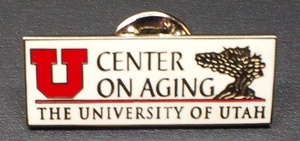 We received an order of lapel pins. If you are a new member or you have lost your pin, please pick one up at the Research Retreat check-in desk.
Event

The Utah Aging Alliance Wasatch Front Spring Conference will be Thursday, April 12, 2012 from 8:30 - 3:00 pm at Thanksgiving Point. Confirmed speakers are Craig Judd, Retirement Specialist, and Keith Woodwell, Utah Division of Securities. More information will be available soon at www.utahagingalliance.org.
Grant Opportunities
These were found at www.grants.gov using CFDA number 93.866 - Aging Research. We recently subscribed to the Foundation Directory Online. If you would like to know if a particular foundation is offering funding, please contact Ginger Bair who will run a search for you.


---
Center on Aging Membership Directory
As a mostly virtual Center, we depend on the accuracy and timeliness of our Web presence. Center members are urged to review and update their membership directory information. Please view your information on the Center's Web site (click on your photo to see the detail page) and send any updates or requests for changes to Ginger Bair.
---
About our Logo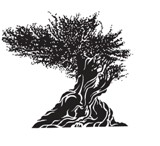 The bristlecone pine tree (Pinus longaeva) - the earth's oldest inhabitant with a life span of almost 5,000 years - is found only in Utah and five other western states. Its extraordinary longevity and ability to adapt and survive in extremely harsh environmental conditions above 10,000 feet embodies the investigative spirit and mission of the Utah Center on Aging.
---
Best,

Mark A. Supiano, MD
Executive Director - Center on Aging

For more information about the University of Utah Center on Aging, please visit us online at www.aging.utah.edu