November 2012 Issue | Volume 6, Number 11
A publication of the University of Utah Center on Aging
Pilot Grant Funding Results
There were two distinct pilot grant funding opportunities this year – one in January to select applications pertaining to a theme of "Vascular Aging and Mobility" that were included in a NIH P30 Older Americans Independence Center (Pepper Center) grant application and the second, standard call for proposals in June.

Three of the ten applications submitted in January which were included in the Pepper Center application received funding. These are:
Markus Amann, PhD - "Respiratory muscle work and oxidative stress in the elderly: impact on blood flow and fatigue." [link to specific aims]
Micah Drummond, PhD - "Improving muscle anabolic sensitivity to amino acids with a potent exercise anabolic stimulus in older adults following hip fracture: role of microvascular blood flow and amino acid transporters." [link to specific aims]
Jennifer Majersik, MD - "Phenotype of ischemic stroke and stroke outcomes in high risk pedigrees." [link to specific aims]

The CoA Steering Committee selected three of the 13 applications submitted for the standard pilot grant program for funding. These are:


Kenneth Aston, PhD - "Microarray analysis of age related changes in sperm DNA methylation." [link to abstract]
Akiko Kamimura, PhD - "Institutionalization among the elderly in Japan and China: A comparative study." [link to abstract]
Robert Zheng, EdD - "Designing effective digital technology to improve seniors' cognitive functioning." [link to abstract]

Congratulations to these pilot grant recipients. They will be invited to present their research plans at the Spring CoA Research Retreat.
Welcome New Members
Kenneth Aston, PhD – Surgery, Andrology Development (PG applicant)
Douglas Carrell, PhD – Surgery, Director Andrology & IVF Laboratories (PG applicant)
Josef Prchal, MD – Internal Medicine, Hematology (PG applicant)
Sydney Schaefer, PhD – Department of Health, Physical Education and Recreation, USU (affiliate member)
Sabina Swierczek, PhD – Internal Medicine, Hematology (PG applicant)
Gerontological Society of America (GSA)
The GSA 65th Annual Scientific Meeting is Wednesday, 11/14 to Sunday, 11/18 at the San Diego Convention Center. There are 23 presentations from University of Utah faculty and Center members on the meeting agenda. Please add these presentations to your GSA meeting itinerary - list of presentations - so that we can support each other by our attendance.
Aging Research Participant Registry Update
The first set of 1,000 letters mailed to people in the community inviting them to become members of the Registry went out in September. We've had a good response to date. About 70 consent and authorization forms have been sent out and are in the process of completing the health questionnaire/survey. Once the questionnaire/survey is filled out/returned (entered into RedCap), these folks are enrolled in the Registry. We will keep you informed when the registry has accrued sufficient numbers of subjects to be able to be utilized by CoA faculty.

If you have study participants who may be willing to be enrolled in the Registry, please contact Ginger to discuss the process for doing this.
Help is Here for Finding Aging-Related Grant Opportunities
The Center on Aging is pleased to announce a new Web page updated monthly with aging grant opportunities - www.aging.utah.edu/news/grants.html. The Center's Program Assistant - Ginger Bair - performs a monthly search at www.grants.gov using CFDA number 93.866 (Aging Research) and www.funding.scival.com using 'aging' as the keyword in the title. The Center is also subscribed to the Foundation Directory Online (if you want information from this directory, please contact Ginger who will run a search for you). Most of these grant opportunities will continue to appear in our monthly newsletter. With this Web page you now have a one-stop resource for aging-related grant announcements.
Aging Grant Opportunities
Newly Posted
Deadline Approaching
Open Posting/Deadline
For grants with an "open" posting and/or deadline dates, please see our new Aging Grant Opportunities Web page.
---
Center on Aging Membership Directory
As a mostly virtual Center, we depend on the accuracy and timeliness of our Web presence. Center members are urged to review and update their membership directory information. Please view your information on the Center's Web site (click on your photo to see the detail page) and send any updates or requests for changes to Ginger Bair.
---
About our Logo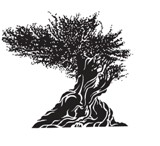 The bristlecone pine tree (Pinus longaeva) - the earth's oldest inhabitant with a life span of almost 5,000 years - is found only in Utah and five other western states. Its extraordinary longevity and ability to adapt and survive in extremely harsh environmental conditions above 10,000 feet embodies the investigative spirit and mission of the Utah Center on Aging.
---
Best,

Mark A. Supiano, MD
Executive Director - Center on Aging

For more information about the University of Utah Center on Aging, please visit us online at www.aging.utah.edu