October 2012 Issue | Volume 6, Number 10
A publication of the University of Utah Center on Aging
Gerontology Interdisciplinary Program 40th Anniversary Presentation

GIP had their 40th anniversary presentation at the Utah Aging Alliance annual conference immediately following Dr Vivian Lee's opening keynote lecture on Sep 25th. The program's director, Katarina Felsted, spoke to the conference theme, "Why we do what we do," looked at the rich history of the program, the enduring work of those who created and maintained and progressed the program in the last 40 years, and what it hopes to create and embody in the next 40 years. Mike Caserta gave an excellent oral history of the program and talked about the course of events that lead to the GIP becoming his home. Four graduates of the program: Peter Hebertson, Wendy Thomas, Christy Clift, and Deb Brown, now in leadership positions in the community, spoke to how the program helped them find their place, and how they anticipate that it will continue to serve them. Scott Wright wrapped up eloquently, discussing how aging is ultimately about the human experience.

See this link for the press release and this link for a brief history and overview of the Gerontology Interdisciplinary Program.
Aging Research Participant Registry
The Registry is a repository for volunteers who have expressed willingness to participate in research studies. It is also an initial screening tool for researchers to determine volunteers with health/medication issues which may include or exclude them from the researcher's particular study. The Registry is a secure, easy-to-search database in RedCap. It will be populated mainly in 2 ways:
Enrolling participants/volunteers in current studies.
Invitation letters mailed to Utah residents.

The letters invite residents to contact Ginger Bair, the Registry's coordinator, who sends them the consent and authorization form.
After receiving the signed consent form, Ginger sends them the Registry's Health Survey/Questionnaire consisting of general health and medication information.
Their answers to the health survey/questionnaire make up the Registry.
A researcher (or an assistant) will contact Ginger requesting access to Registry. Then, they will be able to search the Registry looking for volunteers who match study criteria based on the survey questions and answers in the database. To learn more about the Registry, visit its Web page or contact Ginger Bair.
Do You Need Help Finding Aging-Related Grant Opportunities
The Center on Aging is pleased to announce a new Web page updated monthly with aging grant opportunities - www.aging.utah.edu/news/grants.html. The Center's Program Assistant - Ginger Bair - performs a monthly search at www.grants.gov using CFDA number 93.866 (Aging Research) and www.funding.scival.com using 'aging' as the keyword in the title. The Center is also subscribed to the Foundation Directory Online (if you want information from this directory, please contact Ginger who will run a search for you). Most of these grant opportunities will continue to appear in our monthly newsletter. With this Web page you now have a one-stop resource for aging-related grant announcements.
Aging Grant Opportunities
Newly Posted
Deadline Approaching
Open Posting/Deadline
For grants with an "open" posting and/or deadline dates, please see our new Aging Grant Opportunities Web page.
---
Center on Aging Membership Directory
As a mostly virtual Center, we depend on the accuracy and timeliness of our Web presence. Center members are urged to review and update their membership directory information. Please view your information on the Center's Web site (click on your photo to see the detail page) and send any updates or requests for changes to Ginger Bair.
---
About our Logo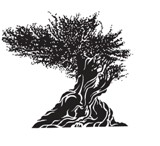 The bristlecone pine tree (Pinus longaeva) - the earth's oldest inhabitant with a life span of almost 5,000 years - is found only in Utah and five other western states. Its extraordinary longevity and ability to adapt and survive in extremely harsh environmental conditions above 10,000 feet embodies the investigative spirit and mission of the Utah Center on Aging.
---
Best,

Mark A. Supiano, MD
Executive Director - Center on Aging

For more information about the University of Utah Center on Aging, please visit us online at www.aging.utah.edu