September 2012 Issue | Volume 6, Number 9
A publication of the University of Utah Center on Aging
Health and Aging Policy Fellowship Awarded
Center member, Maureen Henry, JD, has been awarded the very prestigious Health and Aging Policy Residential Congressional Fellowship (9-12 month placement in Washington, DC). Supported by The Atlantic Philanthropies and directed by Harold Alan Pincus, MD, Professor of Psychiatry at Columbia University, (in collaboration with the American Political Science Association Congressional Fellowship Program) the goal of the Health and Aging Policy Fellows Program is to create a cadre of professional leaders who will serve as positive change agents in health and aging policy, helping to shape a healthy and productive future for older Americans.

Maureen will be taking a leave of absence during the time she will be in DC. We are very pleased to announce and welcome Anne Peterson, EdD, as the Commission on Aging Interim Director.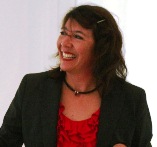 Anne Palmer Peterson is a leader in Utah civic engagement and adjunct faculty member, researcher and academic program director. She is the founding director of the Osher Lifelong Learning Institute, which provides education to citizens age 50 and older. She was appointed to the Utah Commission on Aging in 2005. Needs identified through her committee laid the groundwork for establishing the Utah Aging & Disability Resource Connection.
Anne completed her Doctorate in Education in 2009 at the University of London Institute of Education, studying international dimensions of lifelong learning. Her master's is in Public Administration, and her bachelor's is from the University of California, Berkeley.
Aging and Disability Resource Connection Renewed
We are pleased to announce the Commission on Aging has been awarded $199,000 for a one-year continuation of the ADRC. Also, the ADRC's web site has been redesigned as a searchable database - www.utahadrc.org. The Utah Aging and Disability Resource Connection (ADRC) initiative, a collaborative effort of the U.S. Administration on Aging and the Centers for Medicare and Medicaid Services, is designed to streamline access to long-term care. The ADRC program supports state efforts to develop "one-stop shop" centers in local communities that help older adults and individuals with disabilities make informed decisions about their service and support options and serve as the single point of entry to the long-term care system.
Conferences

Don't miss this opportunity to participate in the 21st Annual Fall Conference for the Utah Aging Alliance September 25 and 26, 2012 held at the Salt Lake Community College at the Larry H. Miller Conference Center in Sandy, Utah. See the UAA Web site for details or Contact Dan or Linda Hull at 801-466-7210 for any questions.

Vivian Lee will be the keynote speaker on the 25th and immediately following will be the commemoration of the Gerontology Interdisciplinary Program's (GIP) 40th anniversary (link to conference At a Glance). See this link a brief history and overview of the Gerontology Interdisciplinary Program.
Grant Opportunites - Newly Posted
Grant Opportunities - Deadline Approaching
Deadline
Date
Title
Funding Number,
Sponsor, & Type
12/07/12
Multidisciplinary Studies of HIV/AIDS and Aging (R21)
- there is also an R03 & R01
PAR-12-174
12/17/12
Helen Bader Foundation - Alzheimer's and Aging
Helen Bader Foundation
| Research
12/17/12
Ellison Medical Foundation/AFAR Postdoctoral Fellows
in Aging Research Program
American Federation for
Aging Research |
Fellowship
1/25/13
National Institute on Aging Analysis of Alzheimer's
Disease Genome Sequencing Project Data (U19)
PAR-12-183
2/05/13
Juvenile Protective Factors and Their Effects on
Aging (R01)
PAR-12-218
2/14/13
Secondary Analyses and Archiving of Social and
Behavioral Datasets in Aging (R03)
RFA-AG-13-009
Ongoing
Behavioral Neurology of Aging
American Psychiatric
Association | Research
Ongoing
Healthy Aging
California Wellness
Foundation | Community
Service
Ongoing
FUNCTIONS OF DNA HELICASES DEFECTIVE IN
PREMATURE AGING AND CANCER DISORDERS
NIH | Fellowship
Ongoing
Postdoctoral Research Fellowship - Robert and Arlene
Kogod Center on Aging
Mayo Clinic | Fellowship
Ongoing
GAIT AND MOBILITY MODELING IN AGING RESEARCH
NIH | Fellowship
Ongoing
APSA Congressional Fellowship Program - Health and
Aging Policy Fellows
American Political
Science Association
| Fellowship

Ongoing

Opportunities to Accelerate Funding for Drug
Discovery and Development for Alzheimer's
Disease, Cognitive Aging and Related Disorders
Alzheimer's Drug
Discovery Foundation
| Research
---
Center on Aging Membership Directory
As a mostly virtual Center, we depend on the accuracy and timeliness of our Web presence. Center members are urged to review and update their membership directory information. Please view your information on the Center's Web site (click on your photo to see the detail page) and send any updates or requests for changes to Ginger Bair.
---
About our Logo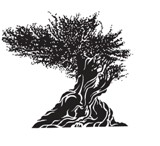 The bristlecone pine tree (Pinus longaeva) - the earth's oldest inhabitant with a life span of almost 5,000 years - is found only in Utah and five other western states. Its extraordinary longevity and ability to adapt and survive in extremely harsh environmental conditions above 10,000 feet embodies the investigative spirit and mission of the Utah Center on Aging.
---
Best,
Mark A. Supiano, MD
Executive Director - Center on Aging
For more information about the University of Utah Center on Aging, please visit us online at
www.aging.utah.edu