January 2013 Issue | Volume 7, Number 1
A publication of the University of Utah Center on Aging
2013 Spring Research Retreat
The retreat will be held in early April. Please watch for an email announcing the date and information concerning poster presentation submissions.
Announcements
We are pleased to announce that The University of North Dakota has appointed Dr. Robert D. Hill, Professor and former Chair of the Department of Educational Psychology at the University of Utah, and Center Steering Committee member as Dean of College of Education and Human Development. Dr. Hill will assume his duties on July 1, 2013.
Publication
In November 2012, Center member Scott Wright, M.D. was published in The International Journal of Aging and Human Development. His article was recently featured on EurekAlert! - We invite you to read his intersting findings: Tech Opens Communication Doors for Grandparents of Grandkids with ASD
Events/Seminars
CACIR and the Department of Pathology invites you to attend a seminar presented by Joshua Sonnen, MD, neuropathology candidate for the Division of Anatomic Pathology.
Date: Friday, January 25th, 2013
Time: Noon – 1:00pm
Location: Kjeldsberg Conference Room (1200 JMRB)
Lunch will be provided
"Age-Related Neuropathology in Population/Community-Based Cohorts"
Presented By
Joshua A. Sonnen, M.D.
Assistant Professor, Department of Pathology
Fellowship Director, Neuropathology Division
University of Washington Harborview Medical Center
Neuropathology Pathology Faculty Candidate
~~~~
Event: Neurology Grand Rounds
"Quality measures in Dementia: Implications for Research and Practice"
Date: Wednesday Feb. 6th, 2013
Location: 1st Floor Clinical Neurosciences Center Auditorium
Time: 9:00-10:00 am.
Presented by:
Amy Sanders, MD
Assistant Professor of Neurology
Albert Einstien College of Medicine
Dr. Sanders will be visiting as a faculty candidate for Director of Clinical Research in the Division of Cognitive Neurology. Dr. Sanders is an active clinician and completed fellowships in geriatric neurology and training in the genetics of complex disorders. She has become an expert in patient-centered outcomes research and health care innovations. She is also a member of the AAN's Quality Measurement and Reporting Subcommittee.
Welcome
Center on Aging and the Commission on Aging welcomes Holly Abel as our new Administrative Program Coordinator. Holly has over eight years administrative experience at the University of Utah. She has worked previously in the departments of Biomedical Informatics and Pharmacoptherapy. A Utah native, Holly is a graduate of the University of Utah School of Music with a degree in Vocal Performance. She has sung with many local and national performance companies, including the Utah Opera, and is currently a member of the Mormon Tabernacle Choir. Holly is excited to join the CoA team and looks forward to getting to know each of you. Among her many new responsibilities she will be coordinating all administrative needs for the Center and the Commission including meetings, retreats, submissions, research participant registry, website updates and our newsletter. She may be reached at holly.abel@utah.edu or 801-587-9103.
Aging Grant Opportunities
Newly Posted
Deadline Approaching
Open Posting/Deadline
For grants with an "open" posting and/or deadline dates, please see our new Aging Grant Opportunities Web page.
---
Center on Aging Membership Directory
As a mostly virtual Center, we depend on the accuracy and timeliness of our Web presence. Center members are urged to review and update their membership directory information. Please view your information on the Center's Web site (click on your photo to see the detail page) and send any updates or requests for changes to aging@utah.edu.
About our Logo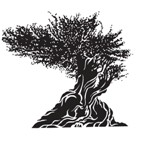 The bristlecone pine tree (Pinus longaeva) -
the earth's oldest inhabitant with a life span of 4,000 years -
is found only in Utah and five other western states.
Its extraordinary longevity and ability to adapt and
survive in extremely harsh environmental conditions
above 10,000 feet embodies the investigative spirit
and mission of the Utah Center on Aging.
Best,
Mark A. Supiano, MD
Executive Director - Center on Aging
For more information about the University of Utah Center on Aging, please visit us online at www.aging.utah.edu