May 2013 Issue | Volume 7, Number 5
A publication of the University of Utah Center on Aging
New Center On Aging Website
We are pleased to announce that the the CoA website's redesign and migration is complete! The site is designed to be more intuitive and user friendly. We encourage you to please take a few moments to visit and familiarize yourself with the layout.
www.aging.utah.edu
Please check Your CoA Bio Page
Changes have been made to all Center on Aging Membership bio pages. In order to be more streamlined and prevent duplications your previous CoA bio page has been removed and your name is now linking to an official U of U bio page. We have tried to link each member with their most updated page pulling from FAR, MBM, or Hospital. When those pages were lacking, we looked at your individual department websites.

1. Go to the CoA Membership Directory Page.

2. Find your name and confirm that your photo, contact info and bio link is correct.

Please send any desired website updates or questions to Holly Abel at aging@utah.edu.
Recent Conferences
2013 AGS Annual Conference
On May 3-5, 2013 The University of Utah was well represented with 1 paper and 7 poster presentations at the 2013 Annnual Scientific Meeting of the American Geriatrics Society in Grapevine, Texas. These posters can now be viewed on the USpace Repository at uspace.utah.edu by using "2013 AGS Posters" in the search field.
Upcoming Conferences
2013 Rocky Mountain Geriatric Conference - September 9-10
Please plan to attend the 11th Annual Rocky Mountain Geriatrics Conference
REGISTRATION IS NOW OPEN
Conference information and registration is posted at;
Presented By: Division of Geriatrics, University of Utah, School of Medicine
For more information, or to have your name added to the Rocky Mountain Conference email notification list, please contact Jack Christensen at (801)582-1565 x2435 or
jack.christensen@utah.edu
.
Utah Aging Alliance 22nd Annual Meeting
October 10-11, 2013
Yarrow Hotel, Park City Utah
The Utah Geriatrics Society will present five breakout sessions during this conference. For more information please contact Lynda Oderda
Lynda.oderda@hsc.utah.edu
or the Utah Aging Alliance –
utahagingalliance@gmail.com
News
Upcoming Pilot Grant RFP
Please watch for the Pilot Grant RFP announcement which will be sent during the week of June 3rd.
The Utah Commission on Aging
Memberships
The Utah Commission on Aging wishes to thank Senator Allan Christensen and Representative Jim Bird for their many years of service on the Commission.

We welcome our newly appointed Utah Senator, Brian Shiozawa, MD and from the Utah House of Representatives, Stewart Barlow, MD.

Other new appointments this quarter;
Mayor Daniel McArthur, City of St. George (Utah League of City and Towns representative)
Fahina Pasi, Utah Tongan Society (Ethnic Minoritites representative)
Sarah Brenna, SL County Aging Services (UT Assoc. of Area Agencies on Aging representative)
Mary Street, Commerce Real Estate Solutions (Business Community representative)
Bette Vierra (General Public representative)
A full Membership Roster can see seen online at http://aging.utah.edu/programs/utah-coa

Workgroups
Two new workgroups have been created to address issues regarding Aging Housing and Aging Education.

Meetings
The next bi-monthly public meeting of the Commission will be held June 12, 2013 from 1:00-3:00 PM - at the AARP offices, 6975 Union Park Center Midvale, UT 84047.

For more information about the Commission, please visit their web page, or contact Anne Peterson, Interim Executive Director at Ap.Peterson@utah.edu.

College of Nursing
Kathy Wright (PhD), Lynn Shell (PhD), Lauri Morgan (DNP) and Lauren Land (DNP), all students supported by the U of U College of Nursing Hartford Center of Geriatric Nursing Excellence, received their diplomas during the College of Nursing Convocation on May 3, 2013. Kathy Wright was named the Outstanding PhD student in the College of Nursing. Congratulations!
Aging Grant Opportunities
Newly Posted

Deadline Approaching
---
Center on Aging Membership Directory
As a mostly virtual Center, we depend on the accuracy and timeliness of our Web presence. Center members are urged to review and update their membership directory information. Please view your information on the Center's Web site (click on your photo to see the detail page) and send any updates or requests for changes to aging@utah.edu.


---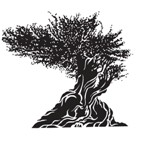 About our logo: The bristlecone pine tree (Pinus longaeva) -
the earth's oldest inhabitant with a life span of 4,000 years -
is found only in Utah and five other western states.
Its extraordinary longevity and ability to adapt and
survive in extremely harsh environmental conditions
above 10,000 feet embodies the investigative spirit
and mission of the Utah Center on Aging.
---
Best,
Mark A. Supiano, MD
Executive Director - Center on Aging
For more information about the University of Utah Center on Aging, please visit us online at www.aging.utah.edu