June 2014 Issue | Volume 8, Number 6
A publication of the University of Utah Center on Aging
2014 RFP Call for Pilot Grants
We are pleased to officially announce the Call for 2014 Pilot Grants. Submission deadline is Monday, August 18 by 11:59 PM MST.

Complete information and instructions for application is posted on the Center on Aging 2014 Pilot Grant webpage.

The Center on Aging sponsors an annual pilot grant program to promote the development of aging research at the University of Utah. The goal of this program is to encourage new investigator development, attract established investigators to aging research and stimulate interdisciplinary research collaborations ultimately leading to new externally funded research.

Applications will be reviewed in two tracks: those related to Biological and Health Sciences and to Behavioral Science, Social Science and Policy. The Center's Steering Committee is hoping to receive high quality applications representing the full spectrum of the Center's disciplinary backgrounds.
Hartford Center Updates

This week Dr. Patricia Berry assumed her new position as Professor and Director at the Hartford Center of Geriatric Nursing Excellence at Oregon Health and Sciences University. Pat will retain an adjunct appointment at the University of Utah and continue to serve on several student committees. Dr. Linda Edelman has assumed the role of Associate Director of the HCGNE here at Utah.



Kristin Cloyes, Ph.D. has been awarded a Clair M. Fagin Postdoctoral fellowship from the National Hartford Centers of Gerontologic Nursing Excellence. For the next two years she will enhance her clinical and research expertise with a focus on geropsychiatric nursing. Kristin was also awarded a sabbatical for Spring 2015 during which she will continue this focus.

We congratulate Katarina Friberg Felsted who was recently named as a Jonas Scholar (2014-2016), and Noorda-Hartford Fellow (2014-2017).
Utah Commission on Aging
MUSIC & MEMORY℠ Comes To Utah
As reported in last month's newsletter Dan Cohen's groundbreaking MUSIC & MEMORY℠ program, as featured in the award-winning documentary "Alive Inside", is being implemented in Utah!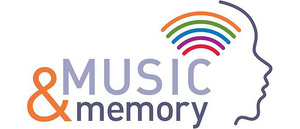 The Utah Commission on Aging has been designated as the coordinator for a workgroup of key leaders from local state agencies, businesses, clinical providers and non-profits to ensure successful collaboration of the Utah roll-out. Application of this program state-wide will likely offer great opportunities for research projects.
Free Film Screenings of "Alive Inside"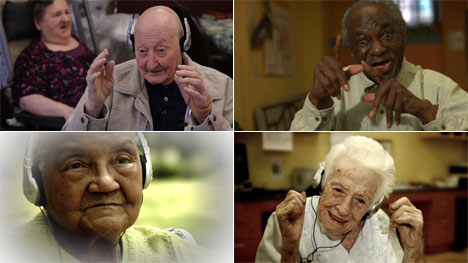 Don't miss attending an upcoming film screening and panel Q & A of "Alive Inside". These screenings are free and open to the public.

We encourage you to share this information with your colleagues:
Tuesday, July 22 - Salt Lake City Public Library SLC UT - 7:00 p.m.
Thursday, August 14 - Viridian Center, South Jordan UT - 7:00 p.m.
Saturday, August 16 - King Koal Theatre - Price, Utah 4:00 PM
Thursday, August 21 - Star Hall, Moab, Utah - 7:00 PM
Thursday, August 21 - Peery's Theatre, Ogden UT - 7:00 PM
Monday, September 15 - Snowbird Cliff Lodge – Rocky Mt. Geriatrics Conference 5:15 PM
Upcoming Events
September 15-16, 2014 - Registration Now Open!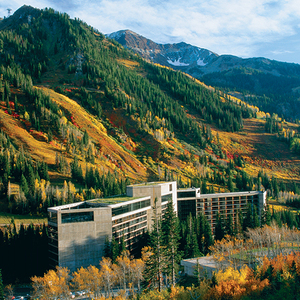 "Unlocking Doors across the Long Term Services and Support Spectrum"
This Year's Conference Will be Held at the Snowbird Ski and Summer Resort Presented By: The Division of Geriatrics, University of Utah, School of Medicine
Details & Registration can be found at medicine.utah.edu/internalmedicine/geriatrics/conferences/rm_conference

Program Coordinator is Jack Christensen at (801)582-1565 x2435 or jack.christensen@utah.edu.

Please help spread the word by telling others who may be interested.
September 29-30, 2014 - SAVE THE DATE!

Utah Aging Alliance
23rd Annual Meeting & Conference

Conference Theme:
"Aging-What is the Alternative?"

Conference Location:
The Yarrow
1800 Park Avenue
Park City, UT 84060
Phone 800-927-7694

For Questions, please contact:
Andrea Garry
Convention Planner
Phone 801-949-6768 Fax 502-508-1438
utahagingalliance@gmail.com
AGING GRANT OPPORTUNITIES
NOTE: This is not necessarily a comprehensive list. Please Search for additional opportunities at Grants.nih.gov.
| Opening Date | Title and Link to More Information | Funding |
| --- | --- | --- |
| 1/5/2014 | Advancing the Science of Geriatric Palliative Care (R01) also R03 and R21 | PA-13-354 |
| 1/5/2013 | Pain in Aging (R01) also R03 and R21 | PA-13-058 |
| 5/5/2013 | Alcohol Use Disorders: Treatment, Services and Recovery Research (R01, also R03, R21) | PA-13-160 |
| 1/5/2014 | Advancing the Science of Geriatric Palliative Care (R01) also R03 and R21 | PA-13-354 |
| 4/28/2014 | Network and Infrastructure Support for Development of Interdisciplinary Aging Research (R24) | PAR-14-081 |
| 5/5/2014 | Early Stage Development of Technologies in Biomedical Computing, Informatics, and Big Data Science (R01) | PA-14-155 |
| 5/5/2014 | Alzheimer's Disease Pilot Clinical Trials (R01) | PAR-14-089 |
| 5/5/2014 | Translational Research to Help Older Adults Maintain their Health and Independence in the Community (R01) | PA-14-161 |
| 5/16/2014 | Translational Research to Help Older Adults Maintain their Health and Independence in the Community (R21) | PA-14-159 |
| 5/23/2014 | Claude D. Pepper Older Americans Independence Centers (P30) | RFA-AG-15-003 |
| 7/04/2014 | Research Supplements for Aging Research on Health Disparities (Admin Supp) | PA-14-256 |
| 7/05/2014 | Lab to Marketplace: Tools for Brain and Behavioral Research (R43/R44) | PA-14-250 |
| 8/23/2014 | Design and Development of Novel Technologies for Healthy Independent Living (R21) | PAR-14-119 |
| 8/23/2014 | Technologies for Healthy Independent Living (R01) | PAR-14-118 |
---
Center on Aging Membership Directory

As a mostly virtual Center, we depend on the accuracy and timeliness of our Web presence. Center members are urged to review and update their membership directory information. Please view your information on the Center's Web site . Please send any updates or requests for changes to aging@utah.edu.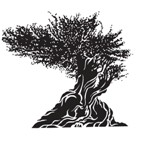 The bristlecone pine tree (Pinus longaeva) - the earth's oldest inhabitant with a life span of almost 5,000 years - is found only in Utah and five other western states. Its extraordinary longevity and ability to adapt and survive in extremely harsh environmental conditions above 10,000 feet embodies the investigative spirit and mission of the Utah Center on Aging.
---
Best,
Mark A. Supiano, MD
Executive Director - Center on Aging

For more information about the University of Utah Center on Aging, please visit us online at www.aging.utah.edu