September 2014 Issue | Volume 8, Number 9
A publication of the University of Utah Center on Aging
Member Achievements

Russ Richardson, PhD, Professor of Geriatric Medicine and Exercise and Sport Science, has been elected as a fellow in the National Academy of Kinesiology. He was inducted into the honorary society at its annual meeting this month in Austin, Texas.

Election to the academy is one of the highest honors for a professor in kinesiology. The academy promotes the study of kinesiology by recognizing scholarly research, through annual meetings, and by awarding honors for contributions to the field of kinesiology.

Richardson directs the Utah Vascular Research Laboratory located at the Salt Lake VA Geriatric Research, Education and Clinical Center. He has had a long standing interest in oxygen transport from air to tissue, with a current research interest revolving around the link between vascular and skeletal muscle function in aging and age-related diseases.

Congratulations to Russ!

Maureen Henry, JD, is joining The National Committee for Quality Assurance (NCQA) as a Research Scientist, addressing performance measurement in geriatrics and behavioral health. NCQA is a Washington, DC-based private, non-profit organization dedicated to improving health care quality.

Maureen is a member of the Center on Aging, an Adjunct Assistant Professor and PhD Candidate in the University of Utah College of Nursing Hartford Center for Geriatric Nursing Excellence, and an Associate of the University's Division of Medical Ethics. Maureen served as the Executive Director of the Utah Commission on Aging from 2005 to 2012, the Director of the Utah ADRC from 2009 to 2012, and as a Health and Aging Policy Fellow in the office of U.S. Senator Mark Warner (VA) from 2012-2013.

Congratulations to Maureen!
Welcome, New Members!
We are very excited to announce several more new members joining our ranks. We welcome them most warmly:

Jacqueline Eaton, PhD (College of Nursing)
Lea Erickson, DDS, MSPH (College of Dentistry),
Katie Fillnow (Master of Social Work Student/Trainee Member)
Brenda Luther, PhD, RN (College of Nursing),
Maija Reblin, PhD (College of Nursing),
Alexandra L. Terrill, PhD (Division of Occupational Therapy),
Neng Wan, PhD (Dept. of Geography),
Peter J. West, PhD (Dept. of Pharmacology & Toxicology),
Yue Zhang, PhD (Division of Epidemiology)

We look forward to receiving their photos and info soon so that their profiles may be added to our Membership Directory.
Member Updates Requested
White you are visiting the MEMBERSHIP DIRECTORY page, please check your own profile details for accuracy. Click the link associated with your name to ensure that it is directing to the proper page with your current CV details.
Send all updates to holly.abel@utah.edu
2014 Pilot Grant Update
Our 15 pilot grant applications are undergoing internal and external review. Final award announcement is anticipated by the end of November.
SAVE THE DATE - 2015 Research Retreat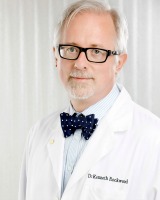 Thursday April 2 - Friday April 3, 2015 are the dates for The 9th Annual Center on Aging Research Retreat. This event will follow a similar format as previous years, with a poster session on Thursday April 2, and a main session on Friday April 3 featuring our Keynote speaker and symposia.
The theme of the 2015 retreat will be "Comorbidities and Frailty". A call for posters and symposia will be sent out prior to the retreat.
We are pleased to announce our guest keynote speaker will be Kenneth Rockwood, M.D., FRCPC, FRCP; Geriatrician, Professor, and Director of Geriatric Medicine Research at Dalhousie University, Halifax, Nova Scotia, Canada.
Dr. Rockwood has had a longstanding interest in clinical and epidemiological aspects of frailty, dementia and delirium. He has focused his investigations on the complexity of frailty, and on what can be termed 'clinico-mathematical correlation'. Prof. Rockwood has published more than 300 peer-reviewed scientific publications and seven books, including the seventh edition of the Brocklehurst's Textbook of Geriatric Medicine & Gerontology. He is the Kathryn Allen Weldon Professor of Alzheimer research at Dalhousie University, and a staff internist and geriatrician at the Capital District Health Authority in Halifax.
Upcoming Events
September 29-30, 2014

Utah Aging Alliance
23rd Annual Meeting & Conference

Conference Theme:
"Aging-What is the Alternative?"

Conference Location:
The Yarrow
1800 Park Avenue
Park City, UT 84060
Phone 800-927-7694

For Questions, please contact:
Andrea Garry
Convention Planner
Phone 801-949-6768 Fax 502-508-1438
utahagingalliance@gmail.com
AGING GRANT OPPORTUNITIES
NOTE: This is not necessarily a comprehensive list. Please Search for additional opportunities at Grants.nih.gov.
| Opening Date | Title and Link to More Information | Funding |
| --- | --- | --- |
| 1/5/2014 | Advancing the Science of Geriatric Palliative Care (R01) also R03 and R21 | PA-13-354 |
| 1/5/2013 | Pain in Aging (R01) also R03 and R21 | PA-13-058 |
| 5/5/2013 | Alcohol Use Disorders: Treatment, Services and Recovery Research (R01, also R03, R21) | PA-13-160 |
| 1/5/2014 | Advancing the Science of Geriatric Palliative Care (R01) also R03 and R21 | PA-13-354 |
| 4/28/2014 | Network and Infrastructure Support for Development of Interdisciplinary Aging Research (R24) | PAR-14-081 |
| 5/5/2014 | Early Stage Development of Technologies in Biomedical Computing, Informatics, and Big Data Science (R01) | PA-14-155 |
| 5/5/2014 | Alzheimer's Disease Pilot Clinical Trials (R01) | PAR-14-089 |
| 5/5/2014 | Translational Research to Help Older Adults Maintain their Health and Independence in the Community (R01) | PA-14-161 |
| 5/16/2014 | Translational Research to Help Older Adults Maintain their Health and Independence in the Community (R21) | PA-14-159 |
| 5/23/2014 | Claude D. Pepper Older Americans Independence Centers (P30) | RFA-AG-15-003 |
| 7/04/2014 | Research Supplements for Aging Research on Health Disparities (Admin Supp) | PA-14-256 |
| 7/05/2014 | Lab to Marketplace: Tools for Brain and Behavioral Research (R43/R44) | PA-14-250 |
| 8/23/2014 | Design and Development of Novel Technologies for Healthy Independent Living (R21) | PAR-14-119 |
| 8/23/2014 | Technologies for Healthy Independent Living (R01) | PAR-14-118 |
---
Center on Aging Membership Directory

As a mostly virtual Center, we depend on the accuracy and timeliness of our Web presence. Center members are urged to review and update their membership directory information. Please view your information on the Center's Web site . Please send any updates or requests for changes to aging@utah.edu.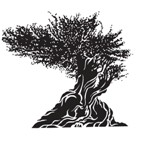 The bristlecone pine tree (Pinus longaeva) - the earth's oldest inhabitant with a life span of almost 5,000 years - is found only in Utah and five other western states. Its extraordinary longevity and ability to adapt and survive in extremely harsh environmental conditions above 10,000 feet embodies the investigative spirit and mission of the Utah Center on Aging.
---
Best,
Mark A. Supiano, MD
Executive Director - Center on Aging

For more information about the University of Utah Center on Aging, please visit us online at www.aging.utah.edu