August 2015 Issue | Volume 9, Number 8
A publication of the University of Utah Center on Aging
GEMSSTAR Award
Congratulations to
Benjamin Brook, MD, PhD
who has been awarded the National Institute of Aging's
Grant for Early Medical/Surgical Specialists'Transition to Aging Research (GEMSSTAR)
.
The title of Dr. Brook's proposal is
'
Improving Communication between Providers Caring for Older Patients Undergoing Surgery'
.
The GEMSSTAR program provides financial and career development support targeted to physician faculty who have recently completed their clinical training in any medical or surgical specialty and are embarking on a career in clinical aging research in their specialty area.
Center members
Guilherme del Fiol, MD, PhD
and
Tim Farrell, MD
are co-investigaors on this award
AGESW Leadership Award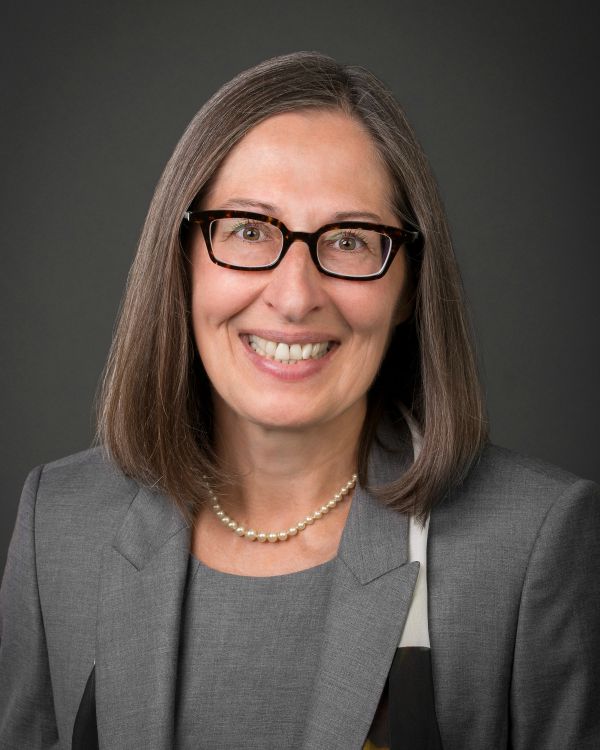 Center on Aging Steering Committee member, Marilyn Luptak, PhD, has been selected to receive the Association for Gerontology Education in Social Work's 2015 Leadership Award.

Dr. Luptak is the chair of the MSW Aging Concentration and associate director of research for the W.D. Goodwill Initiatives on Aging at the University of Utah College of Social Work. Her research focuses on improving the health, mental health and end-of-life care for vulnerable older adults, their families and caregivers, as well as interprofessional education and collaborative practice.

Dr. Luptak will be presented with the prestigious award at GSA's Annual Scientific Meeting in November.
Health AND AGING POLICY FELLOWS
Seventeen new fellows were welcomed to the Health and Aging Policy Fellows Program. We are pleased to announce that two SLC VA staff - Megan Christensen and Rebecca Mabe - have been selected for the next cohort, 2015-16!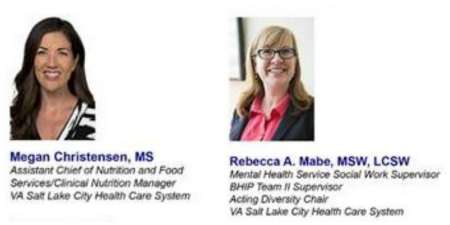 Fellows are selected each year through a national competition based on their commitment to health and aging issues, leadership potential, and interest in impacting policy.

Our own Maureen Henry, JD was also a Health and Aging Policy Fellow with placement in Washington, DC from 2012-13.
MUSIC AND MEMORY UTAH AT SLAC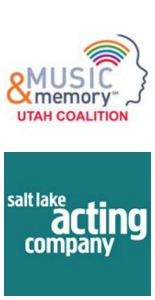 The Music and Memory Utah Coalition, coordinated through the Center on Aging and Utah Commission on Aging has partnered with Salt Lake Acting Company to screen the award winning documentary film ALIVE INSIDE on Sept. 28th in their Little Theater.

SLAC has chosen Music and Memory as the featured community nonprofit in conjunction with the world premeire of their upcoming play Blackberry Winter, written by local playwright Steven Yockey, which explores the subject of caregiving for a loved one with dementia.

An informational booth will be manned by Coalition members at SLAC during the run of the show from September 16 - October 25. Donations of new and used iPOD's will be accepted and encouraged.
SUPPORT STAFF TRANSITION
Holly Abel, Program Coordinator for the Center on Aging for the past 3 years has accepted the full-time position of Executive Assistant for the University's Division of Geriatrics. Holly will be assuming this new role as Valerie Horton, long-time Assistant, begins her phased retirement.

A new full-time Program Coordinator for Center on Aging has been hired and will begin in September. Until then, you may continue to direct all correspondence to Holly.
UPCOMING CONFERENCE
**Early Bird Registration ends July 31!**

13th Annual Rocky Mountain Geriatrics Conference
"The Aging Brain: Exploring the Intersection of Behavioral and Cognitive Disorders"
August 31 - September 1, 2015
This Year's Conference Will be Held at the Snowbird Ski and Summer Resort
REGISTRATION IS STILL OPEN HERE
Complete conference information (including VHA ACES registration info) and registration is online.
Presented By: The Division of Geriatrics, University of Utah, School of Medicine
Member Updates Requested
White you are visiting the MEMBERSHIP DIRECTORY page, please check your own profile details for accuracy. Click the link associated with your name to ensure that it is directing to the proper page with your current CV details.
Send all updates to holly.abel@utah.edu
AGING GRANT OPPORTUNITIES
NOTE: This is not necessarily a comprehensive list. Please Search for additional opportunities at Grants.nih.gov.
| Dated | Title and Link to More Information | Funding |
| --- | --- | --- |
| Expires 5/8/2015 | Family and Interpersonal Relationships in an Aging Context (R01) | PA-11-128 |
| Posted 1/5/2014 | Advancing the Science of Geriatric Palliative Care (R01) also R03 and R21 | PA-13-354 |
| Posted 1/5/2013 | Pain in Aging (R01) also R03 and R21 | PA-13-058 |
| Posted 5/5/2013 | Alcohol Use Disorders: Treatment, Services and Recovery Research (R01, also R03, R21) | PA-13-160 |
| Posted 1/5/2014 | Advancing the Science of Geriatric Palliative Care (R01) also R03 and R21 | PA-13-354 |
| Posted 4/28/2014 | Network and Infrastructure Support for Development of Interdisciplinary Aging Research (R24) | PAR-14-081 |
| Posted 5/5/2014 | Early Stage Development of Technologies in Biomedical Computing, Informatics, and Big Data Science (R01) | PA-14-155 |
| Posted 5/5/2014 | Alzheimer's Disease Pilot Clinical Trials (R01) | PAR-14-089 |
| Posted 5/5/2014 | Translational Research to Help Older Adults Maintain their Health and Independence in the Community (R01) | PA-14-161 |
| Posted 5/16/2014 | Translational Research to Help Older Adults Maintain their Health and Independence in the Community (R21) | PA-14-159 |
| Posted 5/23/2014 | Claude D. Pepper Older Americans Independence Centers (P30) | RFA-AG-15-003 |
| Posted 7/04/2014 | Research Supplements for Aging Research on Health Disparities (Admin Supp) | PA-14-256 |
| Posted 7/05/2014 | Lab to Marketplace: Tools for Brain and Behavioral Research (R43/R44) | PA-14-250 |
| Posted 8/23/2014 | Design and Development of Novel Technologies for Healthy Independent Living (R21) | PAR-14-119 |
| Posted 8/23/2014 | Technologies for Healthy Independent Living (R01) | PAR-14-118 |
---
Center on Aging Membership Directory

As a mostly virtual Center, we depend on the accuracy and timeliness of our Web presence. Center members are urged to review and update their membership directory information. Please view your information on the Center's Web site . Please send any updates or requests for changes to aging@utah.edu.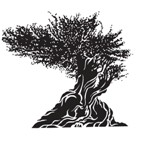 The bristlecone pine tree (Pinus longaeva) - the earth's oldest inhabitant with a life span of almost 5,000 years - is found only in Utah and five other western states. Its extraordinary longevity and ability to adapt and survive in extremely harsh environmental conditions above 10,000 feet embodies the investigative spirit and mission of the Utah Center on Aging.
---
Best,
Mark A. Supiano, MD
Executive Director - Center on Aging

For more information about the University of Utah Center on Aging, please visit us online at www.aging.utah.edu