January 2016 Issue / Volume 10, Number 01
A publication of the Univ. of Utah Center on Aging
2016 RFP Call for Center on Aging Pilot Grants
We are pleased to officially announce the Call for 2016 Center on Aging Pilot Grants. Submission deadline is Friday, March 18th by 11:59 PM MST.

Complete information and application instructions are posted on the Center on Aging 2016 Pilot Grant webpage. LINK Here

The Center on Aging sponsors an annual pilot grant program to promote the development of aging research at the University of Utah. The goal of this program is to encourage new investigator development, attract established investigators to aging research and stimulate interdisciplinary research collaborations ultimately leading to new externally funded research.

Applications will be reviewed in two tracks: those related to Biological and Health Sciences and to Behavioral Science, Social Science and Policy. The Center's Steering Committee is hoping to receive high quality applications representing the full spectrum of the Center's disciplinary backgrounds.
Long Term Care Policy and Practice
Center on Aging 10th Annual Research Retreat 2016
April 14 - April 15, 2016

We are pleased to welcome Lewis A. Lipsitz, MD, as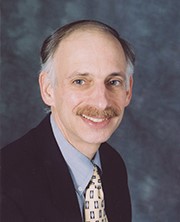 the keynote speaker for the 2016 Research Retreat. Dr. Lipsitz currently serves as Vice President for Academic Medicine and Director of the Institute for Aging Research at Hebrew SeniorLife in Boston, MA, where he holds the Irving and Edyth S. Usen and Family Chair in Medical Research. He is also a Professor of Medicine at Harvard Medical School and Chief of the Division of Gerontology at Beth Israel Deaconess Medical Center. Dr. Lipsitz's research interests include falls, fainting, blood pressure regulation, cognitive dysfunction, and improving chronic care for elderly people. He has published more than 250 original research papers, review articles, and textbook chapters, and co-edited "Quality Care in the Nursing Home". He completed a Health in Aging Policy Fellowship, and has since served as a Senior Advisor to the Medicare Medicaid Coordination Office at CMS on projects designed to improve the quality of care in nursing homes and prevent avoidable hospitalizations of their residents.
Research Retreat: Call for Posters!
We are now accepting posters for the 2016 Research Retreat. The Poster Session will be held on Thursday April 14, 2016 from 3:00 - 6:00 pm in the atrium of University Park Marriott Hotel at 480 Wakara Way, Salt Lake City, Utah 84108.

Poster Submission deadline is Wednesday March 9th, 2016. All Center on Aging members, affiliates and their trainees are encouraged to present a poster.

Download the Poster Submission Instruction PDF Here.
In the News...

Great article in the SL Tribune featuring the work of the Utah Music & Memory program and the research of Dr. Norman Foster!
http://www.sltrib.com/csp/mediapool/sites/sltrib/pages/printfriendly.csp?id=3345071

Also, congratulations to Dr. Shaida Talebreza who was selected to serve on AAHPM as one of the seven leadership members for their new Hospice Medical Director Council.

AAHPM is offering the opportunity for members to lead and join two new communities within the Academy – one for Academic Palliative Medicine and another for Hospice Medical Directors. These new councils will represent two of the Academy's largest constituents groups. The idea for these communities has gathered momentum over the past few years, based on members' feedback, committee planning and board discussion. Like existing communities, Councils will provide opportunities for engagement in the Academy.
Cambia Health Foundation Announces the Soujourns Scholar Leadership Program
The Sojourns Scholar Leadership Program is an initiative designed to identify, cultivate and advance the next generation of palliative care leaders. The program seeks to support outstanding nurse and physician emerging leaders in education and practice by investing in their professional development. Sojourns Scholars receive $180,000 in funding ($90,000/year over a two year grant) to conduct an innovative impactful clinical, research, education or policy project in the field of palliative care and implement a leadership career plan all designed to support their growth as leaders in the field. The foundation also awards grants for specific projects related to palliative and end-of-life care regardless of your demographics.

For more information including how to apply, visit the link below:
http://www.cambiahealthfoundation.org/sojourns/sojourns-scholar-leadership-program.html
Member Updates Requested
While you are visiting the MEMBERSHIP DIRECTORY page, please check your own profile details for accuracy. Click the link associated with your name to ensure that it is directing to the proper page with your current CV details.
Please send any desired updates to Heather Podolan, heather.podolan@hsc.utah.edu​.
Center on Aging Membership Directory
As a mostly virtual Center, we depend on the accuracy and timeliness of our Web presence. Center members are urged to review and update their membership directory information. Please view your information on the Center's Web site . Please send any updates or requests for changes to aging@utah.edu.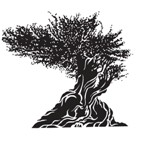 The bristlecone pine tree (Pinus longaeva) - the earth's oldest inhabitant with a life span of almost 5,000 years - is found only in Utah and five other western states. Its extraordinary longevity and ability to adapt and survive in extremely harsh environmental conditions above 10,000 feet embodies the investigative spirit and mission of the Utah Center on Aging.
---
Best,
Mark A. Supiano, MD
Executive Director - Center on Aging

For more information about the University of Utah Center on Aging, please visit us online at www.aging.utah.edu