February 2016 Issue / Volume 10, Number 02
A publication of the Univ. of Utah Center on Aging
March 9th Poster Deadline!
A reminder to submit your research posters for the 2016 Research Retreat. Poster submission deadline is Wednesday, March 9th, 2016.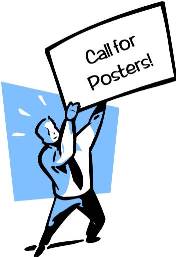 The poster session will be held Thursday April 14, 2016 from 3:00 - 6:00pm in the atrium of the University Park Marriott Hotel at 480 Wakara Way, Salt Lake City, Utah 84108.
Download the Poster Submission Instructions PDF Here.
2016 RFP Call for Center on Aging Pilot Grants
We are pleased to officially announce the Call for 2016 Center on Aging Pilot Grants. Submission deadline is Friday, March 18th by 11:59 PM MST.

Complete information and application instructions are posted on the Center on Aging 2016 Pilot Grant webpage. LINK Here

The Center on Aging sponsors an annual pilot grant program to promote the development of aging research at the University of Utah. The goal of this program is to encourage new investigator development, attract established investigators to aging research and stimulate interdisciplinary research collaborations ultimately leading to new externally funded research.

Applications will be reviewed in two tracks: those related to Biological and Health Sciences and to Behavioral Science, Social Science and Policy. The Center's Steering Committee is hoping to receive high quality applications representing the full spectrum of the Center's disciplinary backgrounds.
Congratulations to the College of Nursing - Ranked 2nd for NIH Funding
http://nursing.utah.edu/blog/postings/january_2016/NIH_ranking.php
Center on Aging 10th Annual Research Retreat 2016
Long Term Care Policy and Practice
April 14 - April 15, 2016
We are pleased to welcome Lewis A. Lipsitz, MD, as the keynote speaker for the 2016 Research Retreat. Dr. Lipsitz currently serves as Vice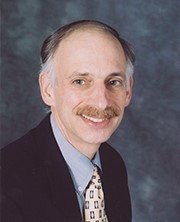 President for Academic Medicine and Director of the Institute for Aging Research at Hebrew SeniorLife in Boston, MA, where he holds the Irving and Edyth S. Usen and Family Chair in Medical Research. He is also a Professor of Medicine at Harvard Medical School and Chief of the Division of Gerontology at Beth Israel Deaconess Medical Center. Dr. Lipsitz's research interests include falls, fainting, blood pressure regulation, cognitive dysfunction, and improving chronic care for elderly people. He has published more than 250 original research papers, review articles, and textbook chapters, and co-edited "Quality Care in the Nursing Home". He completed a Health in Aging Policy Fellowship, and has since served as a Senior Advisor to the Medicare Medicaid Coordination Office at CMS on projects designed to improve the quality of care in nursing homes and prevent avoidable hospitalizations of their residents.
Download a draft of the CoA Retreat Agenda.
Member Updates
A reminder to check your profile details for accuracy on our MEMBERSHIP DIRECTORY. Please send any desired updates to Heather Podolan, heather.podolan@hsc.utah.edu​
For past issues, please visit our NEWSLETTER ARCHIVES PAGE.
Center on Aging Membership Directory
As a mostly virtual Center, we depend on the accuracy and timeliness of our Web presence. Center members are urged to review and update their membership directory information. Please view your information on the Center's Web site . Please send any updates or requests for changes to aging@utah.edu.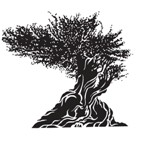 The bristlecone pine tree (Pinus longaeva) - the earth's oldest inhabitant with a life span of almost 5,000 years - is found only in Utah and five other western states. Its extraordinary longevity and ability to adapt and survive in extremely harsh environmental conditions above 10,000 feet embodies the investigative spirit and mission of the Utah Center on Aging.
---
Best,
Mark A. Supiano, MD
Executive Director - Center on Aging