July 2016 Issue / Volume 10, Number 07
A publication of the Univ. of Utah Center on Aging
Member News
Linda Edelman will become Director of the University of Utah Hartford Center of Geriatric Nursing Excellence, succeeding Ginny Pepper who begins her phased retirement after eight years of directing the Center.
Linda Edelman PhD, RN became director of the University of Utah Hartford Center of Geriatric Nursing Excellence on July 1, 2016. Dr. Edelman, the current Associate Director of the center, is an Associate Professor and Division Chair in the College of Nursing. Dr. Edelman's research interests are on older adult frailty, injuries and access to care, particularly for rural adults. She was a John A. Hartford Foundation Claire M. Fagin Fellow and Atlantic Philanthropies Fellow (2010-2012). Dr. Edelman also received the Western Institute of Nursing's Regional Geriatric Nursing Research Award (New Researcher) in 2015. Dr. Edelman teaches in the College of Nursing's PhD, Doctor of Nursing Practice, and Gerontology Interdisciplinary programs
The University of Utah Hartford Center of Geriatric Nursing was initially funded in October, 2007 to increase the number of nurses prepared to practice and teach geriatric nursing at all levels of nursing education. Under the excellent leadership of Dr. Ginny Pepper, the center was integral in the development of the Geriatric Nursing Leadership subspecialty in the RN-BS Program, the development of geriatric sub specialization in both MS and DNP programs, and the development of a geriatric subspecialty in the Care Management specialty in the Master's Program. Most recently, the center supported the development of the HRSA funded Utah Geriatric Education Center (UGEC). To date, 597 MS and DNP students completed a minimum of 3 credits of geriatric education and 58 of these completed the 15 credit sub specialization, also earning gerontology certificates. Twenty-nine PhD students focusing on geriatrics have received funding support through the Center.

The John A Hartford Center funding for Hartford Centers of Geriatric Nursing Excellence ends June 30, 2016; however, the University of Utah Center will continue its mission of supporting the integration of gerontological nursing excellence through education, practice, and scholarship in the College of Nursing, the University, and the community. The Utah Hartford Center of Geriatric Nursing Excellence will continue to support interdisciplinary and holistic models of geriatric nursing education, sub specialization in geriatrics for MS and DNP students, and the opportunity to educate-in-place rural providers to provide geriatric care for the increasing numbers of older adults.

Please join us in congratulating Dr. Edelman.
Save the Date....

Earlybird Registration ends on August 1, 2016
Please Register Today!
14th Annual Rocky Mountain Geriatrics Conference
"Embracing Geriatric Complexity: Applying Assessment Tools in Multidisciplinary Environments"
August 29-30, 2016
This year's conference will be held at the Snowbird Ski and Summer Resort, by Salt Lake City, Utah.
Conference information, as it becomes available, can be found at: http://medicine.utah.edu/internalmedicine/geriatrics/conferences/rm_conference/index.php
Presented by: Division of Geriatrics, University of Utah, School of Medicine
Member Updates/Center on Aging Membership Directory
As a mostly virtual Center, we depend on the accuracy and timeliness of our Web presence. We have added new members to the Center. Let's give them a warm welcome! Jorie Butler, PhD; Heather Hayes, DPT, NCS, PhD; Fred Gottlieb, MD, MPH; Gwenael Layec, PhD; Kalani Raphael, MD; Alison Schlisman, MD; Ashley Walker, PhD. Center members are urged to review and update their membership directory information. Please view your information on the Center's Web site. Send any updates or requests for changes to Heather at heather.podolan@hsc.utah.edu​ or aging.utah.edu.

For past issues, please visit our NEWSLETTER ARCHIVES PAGE.
About our Logo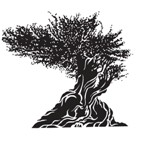 The bristlecone pine tree (Pinus longaeva) - the earth's oldest inhabitant with a life span of almost 5,000 years - is found only in Utah and five other western states. Its extraordinary longevity and ability to adapt and survive in extremely harsh environmental conditions above 10,000 feet embodies the investigative spirit and mission of the Utah Center on Aging.



---
Best,
Mark A. Supiano, MD
Executive Director - Center on Aging