In the News...
Congratulations to the School of Dentistry for receiving a HRSA collaborative grant; to begin September 2016. This grant will provide Dental Faculty Development and Loan Repayment Program. Abstract attached: http://aging.utah.edu/_documents/HRSA%20Abstract.pdf

Utah Commission on Aging
The Utah Commission on Aging held its bi-monthly meeting on August 11 at the Tenth Street Senior Center. Commission members were joined by 15 community partners to review current progress on Salt Lake County Age-Friendly Community Initiative, proposed legislation to improve prosecution of vulnerable adults, and advanced care planning work on End of Life conversations. Partner programs were highlighted including the Aging and Disability Resource Connect impacting veterans in Utah with $433 million in benefits spending during FY 2014 and the Music & Memory program now offered in 84 facilities statewide.
Executive Director Rob Ence reviewed his first 90-days and outlined three committees designed for deeper strategic impact of the Commission mission: (1) Public Policy to provide better input, data, and counsel to our state legislature and local policy makers on critical aging issues; (2) Community Education to create a more cooperative effort and outreach strategy with partner coalitions that better informs and connects services and programs designed to prepare businesses and the general public for the impact of an aging society; (3) Communications to create a deeper Web presence and build a robust Social Media program in support of the Public Policy and Community Education efforts. Rob will be featured on SLCC TV's Community Roundtable program taped August 25, 2015 discussing the future work of the Commission http://www.slcctv.com/drupal/.


Upcoming Events
8th Annual Be Well Utah
http://healthcare.utah.edu/bewellutah/senior-focus.php
Liberty Senior Center (251 East 700 South)
Friday, August 26th
9am - 12pm

Heather Jones, Ph.D., LCSW, social worker for the UUHC Geriatric Clinics, is the coordinator for the 8th Annual Be Well Utah – Senior Focus event.
The Senior Focus will provide a variety of health screens, educational presentations, and exhibits with the purpose of enhancing the health and well-being of older adults in Utah. Clinic providers, Tim Farrell, M.D. and Amber Barnes, DNP, APRN will be participating in a media interview about the medical home model and comprehensive care for seniors.
This should be fun event with raffles, prizes, and University of Utah swag. Please join us to support the needs of our geriatric population in Utah.

8th Annual Be Well Utah
http://healthcare.utah.edu/bewellutah/family-health-fair.php
Rice Eccles Stadium (451 South 1400 East)
Saturday, August 27th
9am - 1pm

The SOM Geriatric Medicine Internist Group will be conducting health screenings during the Be Well Health Fair.

Member Updates/Center on Aging Membership Directory
As a mostly virtual Center, we depend on the accuracy and timeliness of our Web presence. Center members are urged to review and update their membership directory information. Please view your information on the Center's Web site. Send any updates or requests for changes to Heather at heather.podolan@hsc.utah.edu​ or aging.utah.edu.
About our Logo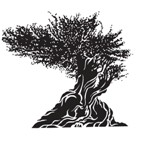 The bristlecone pine tree (Pinus longaeva) - the earth's oldest inhabitant with a life span of almost 5,000 years - is found only in Utah and five other western states. Its extraordinary longevity and ability to adapt and survive in extremely harsh environmental conditions above 10,000 feet embodies the investigative spirit and mission of the Utah Center on Aging.



---
Best,
Mark A. Supiano, MD
Executive Director - Center on Aging