February 2017 Issue/Volume 11, Number 02
A PUBLICATION OF THE UNIV. OF UTAH CENTER ON AGING
Center on Aging 11th Annual Research Retreat 2017
Resilient Places for an Aging Society: Adaptive Capacity Promotion for Healthy Living
April 27 - April 28, 2017
We are pleased to welcome four speakers to our 2017 Annual Research Retreat. Scott Hummell, MD (University of Michigan) - Dr. Hummell's interests seeks to clarify links between lifestyle patterns, inflammation/oxidative stress, and cardiovascular damage; James Sallis, PhD (UC-San Diego) - Dr. Sallis is a Distinguished Professor of Public Health who is perhaps the leading expert in how the environment impacts health through physical activity; Susanne Iwarsson, PhD (University of Lund) - Dr. Iwarsson is an Occupational Therapist who directs the Centre for Ageing and Supportive Environments at the Univeristy of Lund and is a leader in understanding the role the home environment and its accessibility plays in health outcomes; Amanda Lehning, PhD (University of Maryland) - Dr. Lehning's interests includes research on aging in place and aging-friendly communities.
Full agenda and details in the March newsletter.
Research Retreat: Call for Posters!
We are now accepting posters for the 2017 Research retreat. The Poster Session will be held on Thursday April 27, 2017 from 3:00 - 6:00 pm in the atrium of the James L. Sorenson Molecular Biotechnology / USTAR Building 36 South Wasatch Drive, Salt Lake City, Utah 84112

Poster Submission deadline is Friday March 31st, 2017. All Center on Aging members, affiliates and their trainees are encouraged to present a poster.

Download the Poster Submission Instructions PDF Here
2017 RFP Call for Center on Aging Pilot Grants
The submission deadline is Friday, March 17th by 11:59 PM MST.

Complete information and application instructions are posted on the Center on Aging 2017 Pilot Grant webpage. LINK Here

We especially invite applications that align with the research themes of: aging and resiliency (the topic of this year's retreat described below), genetics of aging and longevity, and vascular aging including heart failure.

The Center on Aging sponsors an annual pilot grant program to promote the development of aging research at the University of Utah. The goal of this program is to encourage new investigator development, attract established investigators to aging research and stimulate interdisciplinary research collaborations ultimately leading to new externally funded research.

Applications will be reviewed in two tracks: those related to Biological and Health Sciences and to Behavioral Science, Social Science and Policy. The Center's Steering Committee is hoping to receive high quality applications representing the full spectrum of the Center's disciplinary backgrounds.
In the News.....
February 11th was National Shut-In Visitation Day and Dr. Kathie Supiano from the College of Nursing stopped by KUTV (2News) to explain who shut-ins are and what you can do to help.

http://kutv.com/features/health/national-shut-in-visitation-day
Utah Commission on Aging
SB22 was passed unanimously in both Houses at the legislature so the Commission is set through 2027. A few other statutory changes were made including the addition of the Alzheimer's Association as a voting member. Funding continues to be a challenge for programs we support in Alzheimer's awareness program, falls prevention, Workforce Financial Assistance Program, and need support for alternate choices in home care and ombudsman shortages for rapidly growth of new facilities that need patient advocates.

Put Friday April 21 on your calendar for the 2nd annual End of Life Summit to be held at the Doxy Education Center at the IMC in Murray. You can register here.

The Commission is also supporting research projects from the University Neurosciences (and revamping our Music & Memory program), Gerontology Interdisciplinary Program, and Eccles School of Business, the latter working with a PCORI grant to help include family caregivers in the medical care model for aging parents.

Much more to report so watch for the launch of the new Commission website by mid-March at www.ucoa.utah.edu.

Upcoming Events
Dementia Caregiver Conference

Friday, March 24, 2017
9:00am - 1:00pm
Lindon, Utah
Funding Announcements
NIA concept approvals landing page:
https://www.nia.nih.gov/research/initiatives/approved-concepts

General FOA landing page:
https://www.nia.nih.gov/research/funding

Alzheimer's Disease FOA landing page:
http://www.nia.nih.gov/AD-FOAs
Member Updates/Center on Aging Membership Directory
As a mostly virtual Center, we depend on the accuracy and timeliness of our Web presence. Center members are urged to review and update their membership directory information. Please view your information on the Center's Web site. Send any updates or requests for changes to Heather at heather.podolan@hsc.utah.edu​ or aging.utah.edu.
---
About our Logo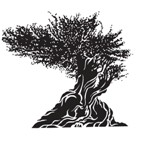 The bristlecone pine tree (Pinus longaeva) - the earth's oldest inhabitant with a life span of almost 5,000 years - is found only in Utah and five other western states. Its extraordinary longevity and ability to adapt and survive in extremely harsh environmental conditions above 10,000 feet embodies the investigative spirit and mission of the Utah Center on Aging.

---
Best,
Mark A. Supiano, MD
Executive Director - Center on Aging