April 2017 Issue/Volume 11, Number 04
A PUBLICATION OF THE UNIV. OF UTAH CENTER ON AGING
Center on Aging 11th Annual Research Retreat 2017
Resilient Places for an Aging Society: Adaptive Capacity Promotion for Healthy Living
April 27 - April 28, 2017
Our 11th Annual Research Retreat will be held next week April 27-28, 2017. We encourage everyone to attend!
The poster session will be held Thursday April 27, 2017 from 3:00 - 6:00pm. We are pleased to have received 25 posters for submission this year, 15 of which are from student/trainees. See poster list here.
The Keynotes and Symposium Sessions will be held Friday April 28, 2017 from 8:00am - 12:00pm. Link for the Center on Aging Retreat agenda.
Both events will be held in the James L. Sorenson Molecular Biotechnology/USTAR Building 36 South Wasatch Drive, Salt Lake City, Ut 84112. Parking is very limited. We encourage you to please take TRAX or walk. See map here.
We look forward to seeing you!
---
The Utah Geriatrics Society, Regence, and the Utah Partnership for Value invite you to join us for an engaging Dinner Panel Discussion with prominent Palliative Clinicians:
"Where Can We Create Value in Palliative Care Transitions? A Clinician's Perspective"
Tuesday - May 2, 2017 6:00 - 8:00pm
Regence Bluecross Blueshield of Utah 2890 East Cottonwood Pkwy, SLC 84121
Sponsored by Regence of Utah Free for Utah Geriatrics Society members Non-members $20
RSVP to Suzy Wickens: swickens@healthinshight.org
---
Utah Commission on Aging
Rob Ence and Dr. Mark Supiano co-lectured for the University of Utah graduate students in public health policy in late March. An overview of the Commission history and current process of re-envisioning its future mission was presented. We outlined a streamlined, public-facing communications program to disseminate key information gleaned from public policy, research, and delivery of services in our communities. Major issues discussed included isolation, food insufficiency, and financial and health security.
The Commission also participated in the American Society on Aging's Aging in America conference in Chicago. A key takeaway will be a newly adopted format for annual reporting of Commission work to the public and our elected officials. This new format will begin in July for the 2016-17 plan year.
The Commission also participated in a multi-disciplinary conference on caregiving and hospital readmissions which had several university and community colleagues in attendance. Our contribution to our panel discussion focused on patient choice for caregiving options upon hospital discharge and preparing the caregiver for successful transitions. Key data shared from Dr. Tim Farrell's work on adult health literacy contributed to the conversation.
The Music and Memory Utah Coalition, chaired by the Commission, began a deep dive into expanding the scope of its mission and purpose to be more inclusive of the role of arts and music for older adults for therapy as well as vibrant living opportunities. This will build on the excellent work the MMUC has done in the past few years with patients suffering from various forms of dementia.
---
Upcoming Events
End of Life Care
Sharing Your Wants and Wishes
Friday, April 21, 2017 8am - 4pm
Doty Education Center, Intermountain Medical Center Campus
---
Funding Announcements
Applications are now being accepted for Empowering Older Adults and Adults with Disabiliities through Chronic Disease Self-Managment Education ProgramsDeadline: May 12, 2017
Link to RFP: http://www.grants.gov/web/grants/view-opportunity.html?oppId=290899
General Eligilbility Requirements: Domestic public or private nonprofit entitites including state and local governments, Indian tribal governments and organizations, fait and community-based organizations, hospitals, and institutions of higher education.
Amount of award: $500,000 to $900,000 over a period of 3 years.
Award period: 3 years
Number of awards given: Up to 8
---
Member Updates/Center on Aging Membership Directory
As a mostly virtual Center, we depend on the accuracy and timeliness of our Web presence. Center members are urged to review and update their membership directory information. Please view your information on the Center's Web site. Send any updates or requests for changes to Heather at heather.podolan@hsc.utah.edu​ or aging.utah.edu.
---
About our Logo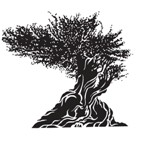 The bristlecone pine tree (Pinus longaeva) - the earth's oldest inhabitant with a life span of almost 5,000 years - is found only in Utah and five other western states. Its extraordinary longevity and ability to adapt and survive in extremely harsh environmental conditions above 10,000 feet embodies the investigative spirit and mission of the Utah Center on Aging.

---
Best,
Mark A. Supiano, MD
Executive Director - Center on Aging