June 2017 Issue/Volume 11, Number 06
A PUBLICATION OF THE UNIV. OF UTAH CENTER ON AGING
Thank you and Farewell
Ginny Pepper, PhD, RN, FAAN, FGSA will officially retire at the end of June. Ginny has been a valued member of our Center on Aging Steering Committee since its inception in 2006. We would like to thank Ginny for her many years of service and wish her a fond farewell, and happy retirement!
Dr. Pepper was recently recognized with the Western Institute of Nursing 2017 Emeritus Award for her life of science and mentoring. http://nursing.utah.edu/research/blog/2017/05/pepper-WIN.php
Pilot Grant Awards Announced
The Center on Aging Steering Committee has completed its review of 13 pilot grant applications that were submitted this year. We had a difficult challenge to select from this group of meritorious projects and rank the ones that were ultimately selected for funding.
We are pleased to announce the following awards:
Micah Drummond, PhD Assistant Professor; Physical Therapy & Athletic Training; College of Health

Co-I Matthew Rondina, MD, MS Associate Professor; Division of Internal Medicine

Role of Metformin on Muscle and Metabolic Function in Older Adults After Bed Rest

Raphael Franzini, MSc, PhD Assistant Professor; College of Pharmacy

Development of Function-Discriminatory SIRT6 Activity Modulators

Jon Rainier, MD, PhD Professor; College of Science/Chemistry

Co-I Paul Bernstein, MD, PhD Professor; Department of Ophthalmology

The Synthesis and Study of VLC-PUFAs in Age-Related Macular Degeneration

Adam Spivak, MD Assistant Professor; Division of Infectious Diseases; School of Medicine

Modulating Immune Function in Chronic HIV Infection via MTOR Inhibition in Peripheral Blood Effector Lymphocytees

Corrine Welt, MD Professor; Division of Endocrinology and Metabolism; School of Medicine

Primary Ovarian Insufficiency Genetics as a Marker of Early Aging
Gerontology Interdisciplinary Program
As noted in the Gerontology Interdisciplinary Program summer newsletter, Kara Dassel, PhD is resigning as director of the Gerontology Interdisciplinary Program, but will continue to stay on as faculty at the university. With Dr. Dassel's move, she will be resigning from the Center on Aging Steering Committee. We would like to thank Kara for her time on the Steering Committee and wish her well!
Utah Commission on Aging
The Senior Abuse and Fraud in Rural Utah event in Cedar City on May 11 was a well-attended success. Keynote speaker Paul Greenwood was exceptional with his message on exploitation of older adults and the challenges that confront all of us to provide resources and support to mitigate these occurrences. Greenwood is the lead prosecutor of San Diego's District Attorney's Office Elder Abuse Prosecution Unit.
The Commission continues to work with the BankSafe program to test the new training modules for the financial services industry that will roll out later this year.
A public policy review of End of Life conversations was held at the Cedar City conference on choices and policy related to difficult conversations for terminally ill people and their right to choose. The conversation was led by Utah State Representative Rebecca Chavez-Houck and Dr. Peggy Battin of the University of Utah.
The Commission communications team is working on a branding presence for the new website and logo that will tie in the Center on Aging and create an identity that serves the Commission's primary audiences. The Commission is also leading a re-branding of the Music & Memory Coalition to be more inclusive with the broader spectrum of how the arts can impact the aging experience. A broader scope will be unveiled in July. The Commission has also engaged two critical collaborative partners, the first on falls prevention working with a committee led by Utah State Senator Jani Iwamoto to help shape common messages of prevention and influence public policy decisions to facilitate obtaining help and home modifications for those in need. Second, a reuniting of efforts with Pam Perlich, Ph.D. and her research team from the Ken Gardner Policy Institute. Dr. Perlich has committed full support to assist the Commission on specific research projects related to aging demographics, trends, etc. She leads the survey and research team at the KGPI and has appointed Mike Hollingshaus, Ph.D. as point for the Commission.
Upcoming Events
International Association of Gerontology and Geriatrics 2017
Global Aging and Health: Bridging Science, Policy, and Practice
San Francisco, CA
July 23-27, 2017
The Center on Aging will have quite a few members presenting their work and in attendance.
---
APS Conference
Cardiovascular Aging: New Frontiers and Old Friends
Wesminster, CO
August 11-14, 2017
Drs. Tony Donato and Lisa Lesniewski are two of the conference planners. Drs. Mark Supiano, Ashley Walker and Garrett Morgan are all presenting.
http://www.the-aps.org/mm/Conferences/APS-Conferences/2017-Conferences/CV-Aging/Schedule/Program-of-Symposia.html
---

15th Annual Rocky Mountain Geriatrics Conference
Getting to the Heart of Aging: An Interprofessional Approach to Cardiovascular Health
DATES: August 28-29, 2017
Registration is now available
---
Funding Announcements
NIA issued the following RFAs:
"Uncovering the Causes, Contexts, and Consequences of Elder Mistreatment". This FOA solicits R01 applications proposing research that can lead to advancements in the understanding of elder mistreatment (emotional abuse, physical abuse, and sexual abuse; financial exploitation; abandonment; and neglect) and lay the foundation for the future design of mechanistically focused interventions for individuals at risk for mistreating elders, for promoting recovery and resilience in the maltreated and their families, and for preventing re-perpetration for those who have inflicted harm. You can view the entire FOA at: https://grants.nih.gov/grants/guide/rfa-files/RFA-AG-18-010.html
"Grants for Early Medical/Surgical Specialists' Transition to Aging Research (GEMSSTAR)". This FOA solicits R03 applications; the overall goal of the GEMSSTAR program is to provide support for early career physician-scientists trained in medical or surgical specialties and early career dentist-scientists to launch careers as future leaders in aging- or geriatric-focused research. The award is targeted to early faculty members who have recently completed their medical, surgical, or dental training in any specialty or discipline and are embarking on a career in clinical aging research in their specialty area. You can view the entire FOA at: https://grants.nih.gov/grants/guide/rfa-files/RFA-AG-18-015.html
---
Member Updates/Center on Aging Membership Directory
As a mostly virtual Center, we depend on the accuracy and timeliness of our Web presence. Center members are urged to review and update their membership directory information. Please view your information on the Center's Web site. Send any updates or requests for changes to Heather at heather.podolan@hsc.utah.edu​ or aging.utah.edu.
---
About our Logo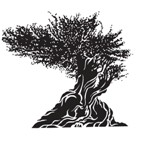 The bristlecone pine tree (Pinus longaeva) - the earth's oldest inhabitant with a life span of almost 5,000 years - is found only in Utah and five other western states. Its extraordinary longevity and ability to adapt and survive in extremely harsh environmental conditions above 10,000 feet embodies the investigative spirit and mission of the Utah Center on Aging.

---
Best,
Mark A. Supiano, MD
Executive Director - Center on Aging