July 2017 Issue/Volume 11, Number 07
A PUBLICATION OF THE UNIV. OF UTAH CENTER ON AGING
Steering Committee Member Changes
Paul LaStayo, PhD, PT has decided to step down from the committee. Paul has been a valued member of our Center on Aging Steering Committee since its inception in 2006. We would like to thank Paul for his many years of service! With Paul stepping down we would like to announce his replacement - Micah Drummond, PhD. Let's welcome Micah who will be joining Linda Edelman, PhD, MPhil, RN (Ginny Pepper - retired) and Jackie Eaton, PhD (Kara Dassell - moved) as new Steering Committee Members.
Congratulations....
Center on Aging member Richard Gurgel, MD was awarded his first NIH grant. The R03 is sponsored through the National Institute of Aging (GEMSSTAR). The aims of the grant deal with cognition and quality of life in older coclear implant patients.
Also, note the current RFP for the GEMSSTAR Program listed below in "Funding Opportunities".
International Association of Gerontology and Geriatrics 2017
Global Aging and Health: Bridging Science, Policy, and Practice
San Francisco, CA
July 23-27, 2017
The upcoming IAGG Meeting will have quite a few COA members presenting their work and attending the conference. Here is the link: http://aging.utah.edu/_resources/documents/IAGG_Presentations_2017.pdf
Continue to look for updates on presentations.
Utah Commission on Aging
The Commission is one of six national pilots for the BankSafe program that is now entering phase two of testing the online training for front line financial institution employees to help identify and mitigate attempts to defraud older adults. Key partners in the development process are the Bank of American Fork and Mountain America Credit Union. The Commission will enroll other financial institution partners throughout the remainder of the year.
The Commission is a collaborating partner in two key grants applied for in June. The first is with the University's Eccles School of Business led by Dr. Debra Scammon seeking PCORI funding for the Taking Care of Our Parents project that will create and evaluate models of care teams where providers include family members and caregivers. A second collaboration with the Utah Legal Center and Adult Protective Services seeking funding from the U.S. Department of Justice to educate vulnerable adults about affinity fraud and capture victim stories on video.
Commission Executive Director met with key staff of Senator Mike Lee to discuss concerns about proposed health care legislation and the impact on older adults as well as key social safety net programs Medicare and Medicaid.
The Advanced Care Planning workgroup is building on the recent End of Life summit with plans to disseminate important guidance to target audiences throughout the state. As part of that effort, the Commission will create and manage as part of its new website, a speakers' bureau resource that will match requests for presenters with experts throughout the Commission network. Another development is the reactivation of the ePOLST task force now that a central repository has been determined to reside with UHIN and begins work to resolve protocol and process issues to integrate multiple EMR systems into the network.
Upcoming Events
APS Conference
Cardiovascular Aging: New Frontiers and Old Friends
Wesminster, CO
August 11-14, 2017
Drs. Tony Donato and Lisa Lesniewski are two of the conference planners. Drs. Mark Supiano, Ashley Walker and Garrett Morgan are all presenting.
http://www.the-aps.org/mm/Conferences/APS-Conferences/2017-Conferences/CV-Aging/Schedule/Program-of-Symposia.html
---

15th Annual Rocky Mountain Geriatrics Conference
Getting to the Heart of Aging: An Interprofessional Approach to Cardiovascular Health
DATES: August 28-29, 2017
Program Information: http://uofumedicine.org/rmgc
Registration is now available
---
Funding Announcements
NIA issued the following RFAs: "Uncovering the Causes, Contexts, and Consequences of Elder Mistreatment". This FOA solicits R01 applications proposing research that can lead to advancements in the understanding of elder mistreatment (emotional abuse, physical abuse, and sexual abuse; financial exploitation; abandonment; and neglect) and lay the foundation for the future design of mechanistically focused interventions for individuals at risk for mistreating elders, for promoting recovery and resilience in the maltreated and their families, and for preventing re-perpetration for those who have inflicted harm. You can view the entire FOA at: https://grants.nih.gov/grants/guide/rfa-files/RFA-AG-18-010.html
"Grants for Early Medical/Surgical Specialists' Transition to Aging Research (GEMSSTAR)". This FOA solicits R03 applications; the overall goal of the GEMSSTAR program is to provide support for early career physician-scientists trained in medical or surgical specialties and early career dentist-scientists to launch careers as future leaders in aging- or geriatric-focused research. The award is targeted to early faculty members who have recently completed their medical, surgical, or dental training in any specialty or discipline and are embarking on a career in clinical aging research in their specialty area. You can view the entire FOA at: https://grants.nih.gov/grants/guide/rfa-files/RFA-AG-18-015.html
---
Member Updates/Center on Aging Membership Directory
As a mostly virtual Center, we depend on the accuracy and timeliness of our Web presence. Center members are urged to review and update their membership directory information. Please view your information on the Center's Web site. Send any updates or requests for changes to Heather at heather.podolan@hsc.utah.edu​ or aging.utah.edu.
---
About our Logo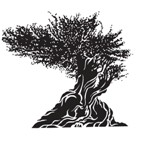 The bristlecone pine tree (Pinus longaeva) - the earth's oldest inhabitant with a life span of almost 5,000 years - is found only in Utah and five other western states. Its extraordinary longevity and ability to adapt and survive in extremely harsh environmental conditions above 10,000 feet embodies the investigative spirit and mission of the Utah Center on Aging.

---
Best,
Mark A. Supiano, MD
Executive Director - Center on Aging