May 2018 Issue/Volume 12, Number 05
A PUBLICATION OF THE UNIV. OF UTAH CENTER ON AGING
AGS 2018
The American Geriatrics Society 2018 held its Annual Scientific Meeting May 2-5 in Orlando, Florida. During the AGS meeting Dr. Mark Supiano was featured in two symposia and thirteen posters representing the University of Utah were presented. We are especially proud of our trainee's work. Two medical students, Erica Jensen and Anna Shvartsur presented work from their Medical Student Training in Aging Research (MSTAR) summer program, and a Geriatric Medicine Fellow, Shaun Chatelain, DO, presented his work in the Presidential Poster Session. A Utah group dinner included College of Nursing and HRSA Geriatric Workforce Enhancenebnt Program (GWEP) members who attended the GWEP pre-conference. Some photos of the events are below: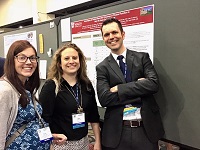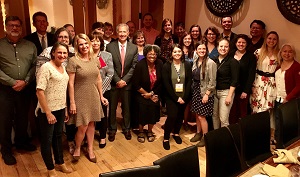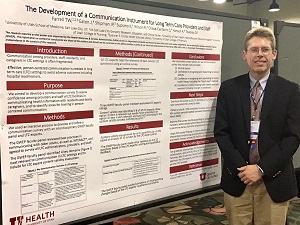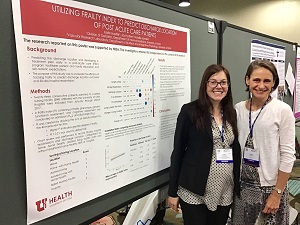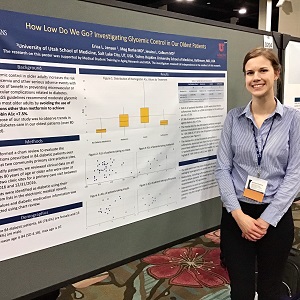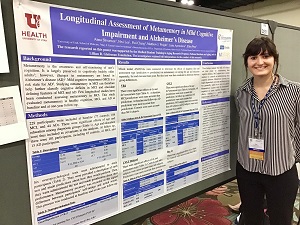 Congratulations
Russ Richardson, PhD and Mark Supiano, MD received a Notice of Award for a new training grant (T32) from NHLBI. The T32 title is "Cardiovasomobility Research Training Program".

The training program is based on the premise that research investigating the maintenance of cardiovascular health, functional status and the associated quality of life is best approached in a comprehensive, interdisciplinary manner. This training program will create an innovative, interdisciplinary program to train both Pre-Doctoral and Post-Doctoral scientists in mobility and cardiovascular health research. This holistic training program will span the translational spectrum of cardiovascular health and mobility research to provide a unique opportunity for the program's trainees to both parse out and integrate these important determinants of health. Twenty-eight faculty serve as potential T32 mentors.

This grant is for five years beginning on July 1, 2018. Recruitment for Pre and Post Doctoral trainees will begin very soon.


Gerontology Interdisciplinary Program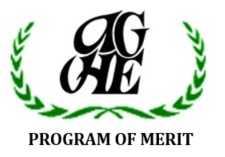 The Association for Gerontology in Higher Education (AGHE) awarded our Master's Degree program the AGHE Program of Merit designation. This status lasts five years and recognizes high quality programming that is consistent with globally vetted gerontology criteria to ensure that students receive the knowledge and skills necessary for employment in the workforce. Specific commendations include:
PhD trained faculty representing a variety of disciplines
Competency based Gerontology curriculum
Innovative leadership and ideas for growth
Strong relationship with local communities
Required internship and practice hours
Outcomes-based assessment
For more information, visit us at: http://nursing.utah.edu/gerontology/

NIH Policy and Guidelines on the Inclusion of Individuals Across the Lifespan
NIH announced a revision (NOT-OD-18-116) to a decades-old policy originally conceived in response to concerns that children were not appropriately included in clinical research. These changes broadened the policy to address inclusion of research participants of all ages.

Convened by the Duke-Robert J. Margolis, MD, Center for Health Policy at Duke University and supported by a cooperative agreement with FDA, a public meeting was held on April 16 to bring the stakeholder community together to discuss a variety of topics related to eligibility criteria in clinical trials, their potential impact on patient access to investigational drugs, and how they might facilitate the enrollment of a diverse patient population. Dr. Supiano attended represented the American Geriatrics Society. He was joined by other experts on a panel to address the implications of this new policy for including older adults in clinical trials.

Watch a recap here: https://healthpolicy.duke.edu/events/evaluating-inclusion-and-exclusion-criteria-clinical-trials

Utah Commission on Aging
The Commission held a quarterly member and partner meeting on May 10 at the HealthInsight Utah conference room. Post legislative debriefing along with early requests for 2019 session were discussed. Four committees were officially launched for public policy, communications, research & academia, and community resources. Committee meetings will begin in mid-June.

We welcomed Glenn Wright to the Commission from Summit County as our local government member and have extended an invitation, which was accepted, to Chris Burbank, former Chief of Police for Salt Lake City, as our law enforcement representative.

Presentations at the meeting included updates on caregiver initiatives from Christie North (U Eccles Business School) and Lee Ellington (U College of Nursing), music therapy from Emily Christensen of Crescendo Music Therapy, and Lorri Dean from Relay Utah on the state program for hearing impaired phone devices.

3rd Annual End of Life Summit was a success with over 100 in attendance hearing discussions and forums on end of life conversations, stakeholder roles, palliative care, brain health assessments.

BankSafe Initiative – AARP's national initiative, kicked off May 16 in Washington DC. The Commission leads the Utah pilot with 9 financial institutions participating in the next phase along with 90+ other institutions throughout the country. Teller and frontline personnel training is the focus to spot and prevent financial abuse. Commission's partner is Peoples Intermountain Bank on this project and their spokesperson, Tracey Larson, also a Commission member, co-presented with UCOA ED Ence at the Richfield Senior Fraud Conference in May – two well-attended sessions entitled "Exploitation at Your Front Door".

The new and growing UCOA website is now live at www.ucoa.utah.edu.
---
Upcoming Events

SAVE THE DATE
16th Annual Rocky Mountain Geriatrics Conference
Aging in Place: Promoting Independence and Planning for the Future of Our Aging Population
September 24-25, 2018
Broomfield, CO

Registration Here
Gerontological Society of America (GSA) 2018 Annual Scientific Meeting - will be taking place from November 14 - 18th in Boston, Massachusetts. The meeting theme is "The Purposes of Longer Lives".
https://www.geron.org/meetings-events/gsa-2018-annual-scientific-meeting
---
Member Updates/Center on Aging Membership Directory
As a mostly virtual Center, we depend on the accuracy and timeliness of our Web presence. Center members are urged to review and update their membership directory information. Please view your information on the Center's Web site. Send any updates or requests for changes to Heather at heather.podolan@hsc.utah.edu​ or aging.utah.edu.
---
About our Logo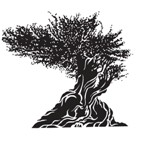 The bristlecone pine tree (Pinus longaeva) - the earth's oldest inhabitant with a life span of almost 5,000 years - is found only in Utah and five other western states. Its extraordinary longevity and ability to adapt and survive in extremely harsh environmental conditions above 10,000 feet embodies the investigative spirit and mission of the Utah Center on Aging.

---
Best,
Mark A. Supiano, MD
Executive Director - Center on Aging