June 2018 Issue/Volume 12, Number 06
A PUBLICATION OF THE UNIV. OF UTAH CENTER ON AGING
Congratulations
Philip Kithas, MD was awarded the Gold Humanism in Medicine Award. The award is sponsored by the Arnold P. Gold Foundation; yet, administered through the Organization of Student Representatives - student nominated and selected - and the American Association of Medical Colleges. The award honors a medical school faculty physician who exemplifies the qualities of a caring and compassionate mentor in the teaching and advising of medical students. It also honors physcians who possess the desirable personal qualities necessary to the practice of patient-centered medicine by teaching ethics, empathy and service by example.
Gerontology Interdisciplinary Program
The Gerontology Interdisciplinary Program is offering a Graduate Level Course this Fall 2018; GERON 6520 - Foundations of Careers in Long Term Care. If you know of any individuals that could be interested please have them contact gail.towsley@nurs.utah.edu.
NIH Policy and Guidelines on the Inclusion of Individuals Across the Lifespan
NIH announced a revision (NOT-OD-18-116) to a decades-old policy originally conceived in response to concerns that children were not appropriately included in clinical research. These changes broadened the policy to address inclusion of research participants of all ages.

Convened by the Duke-Robert J. Margolis, MD, Center for Health Policy at Duke University and supported by a cooperative agreement with FDA, a public meeting was held on April 16 to bring the stakeholder community together to discuss a variety of topics related to eligibility criteria in clinical trials, their potential impact on patient access to investigational drugs, and how they might facilitate the enrollment of a diverse patient population. Dr. Supiano attended represented the American Geriatrics Society. He was joined by other experts on a panel to address the implications of this new policy for including older adults in clinical trials.

Watch a recap here: https://healthpolicy.duke.edu/events/evaluating-inclusion-and-exclusion-criteria-clinical-trials

Utah Commission on Aging
The Rap on Aging podcast series #3 and #4 are now on our website for sharing. They deal with estate and end of life planning conversations and documents everyone should have. Podcast #5, "Nothing to Hide, Everything to Lose" was recorded and will soon be posted live. The conversation addressed internet security and fraud and how our older citizens can use technology safely and can protect themselves from falling prey to fraud and scams. The guests on the podcast where educator, Debbie White, and law enforcement expert, Chris Burbank.

The Commission, as part of the Utah ePOLST Registry team, has completed the negotiations, fund raising strategy, and 3-year plan for building the technology and rolling out an educational program with partners for providers and the public. The initial application for CMP funds has been submitted.

Commission committee meetings meet in late June and early July to map out next fiscal year's strategy and priorities. The annual report for 2017-18 of the Commission is in its final stages of preparation for presentation to the Lt. Governor and legislative representatives late this summer.

Executive Director Ence participated in an interview with a reporter from Utah Business Magazine that will look at the aging of Utah's population. With an aging baby boomer generation and a declining birth rate that are reshaping the state's demographics, Ence discusses the implications for Utah's economy and future workforce.
Ence and Commission Community Resource Chair and innovative housing expert, Cindy Turnquist, met with Manuel Acevedo of the Helpful Village concept to explore possible collaboration and sharing of ideas with Commission members.

Commission's work on interviewing victims and creating public awareness materials continues with collaborators from the Utah Division of Securities, Utah Attorney General's office, San Juan County AAA, and others. Tapings of stories begin in late summer.
The next phase of the Commission's engagement with the Governor's census 2020 project continued with a strategy session with executive staff Evan Curtis and Shannon Simonsen on leveraging the Commission network for building public awareness and engagement on the census project.
---
Funding Announcements
Applications now accepted for the NIA/NIH
2018 Paul B. Beeson Emerging Leaders Career Development Award in Aging

Application deadline: October 24, 2018
Paul B. Beeson Emerging Leaders Career Development Award in Aging (K76 Independent Clinical Trial Not Allowed) - RFA-AG-19-017
This Funding Opportunity Announcement (FOA) is designed specifically for applicants proposing research that does not involve leading an independent clinical trial, a clinical trial feasibility study, or an ancillary clinical trial. Applicants to this FOA are permitted to propose research experience in a clinical trial led by a mentor or co-mentor. Applicants proposing a clinical trial or an ancillary clinical trial as lead investigator, should apply to the companion FOA: RFA-AG-19-018
Who is eligible: Clinically trained (primarily physician) early-stage investigators who have begun to establish research careers and have shown signs of leadership potential who will use this award to further develop the tools, skills and resources to have a significant impact in their field of expertise.
Amount of award: $225,000 in direct costs per year
Award period: Up to 5 years
Number of awards given: 7-10
Deadline for Applications: October 24, 2018
Please visit http://www.afar.org/research/funding/ or contact us at grants@afar.org for more information.
---
Upcoming Events
2018 Reason to Hope
Alzheimer's Association
Research Symposium Series

June 27, 2018
6:30-8:30pm
Salt Lake City Library
You can register for free by visiting this
link: https://tinyurl.com/slcRTH, or call 800-272-3900
---

SAVE THE DATE
16th Annual Rocky Mountain Geriatrics Conference
Aging in Place: Promoting Independence and Planning for the Future of Our Aging Population
September 24-25, 2018
Broomfield, CO

Registration Here
---
Gerontological Society of America (GSA) 2018 Annual Scientific Meeting - will be taking place from November 14 - 18th in Boston, Massachusetts. The meeting theme is "The Purposes of Longer Lives".
https://www.geron.org/meetings-events/gsa-2018-annual-scientific-meeting
---
Member Updates/Center on Aging Membership Directory
As a mostly virtual Center, we depend on the accuracy and timeliness of our Web presence. Center members are urged to review and update their membership directory information. Please view your information on the Center's Web site. Send any updates or requests for changes to Heather at heather.podolan@hsc.utah.edu​ or aging.utah.edu.
---
About our Logo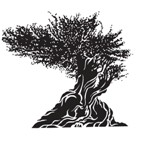 The bristlecone pine tree (Pinus longaeva) - the earth's oldest inhabitant with a life span of almost 5,000 years - is found only in Utah and five other western states. Its extraordinary longevity and ability to adapt and survive in extremely harsh environmental conditions above 10,000 feet embodies the investigative spirit and mission of the Utah Center on Aging.

---
Best,
Mark A. Supiano, MD
Executive Director - Center on Aging