September 2018 Issue/Volume 12, Number 09
A PUBLICATION OF THE UNIV. OF UTAH CENTER ON AGING
Age Friendly Health System
The Center on Aging will be providing leadership for University of Utah Health's participation in the Age Friendly Health System initiative. The initiative jointly developed by the John A. Hartford Foundation and the Institute for HealthCare Improvement is designed to acheive the following aims:
Older adults get the best care possible in the community, hospitals and pot-acute setting;
Health care related harm to older adults are dramatically reduced;
Older adults and family members/care givers are satisfied with their care; and
Value is optimized for all.
It is based on four core geriatric principles - the four "M's" of mentation, medications, mobility and what matters. Four unit teams have been identified to join the initiative's "Learning Action Community" of 70+ health systems that will join in monthly webinars and will be reporting outcome data for the next six months. Details about the initiiative are found at - http://www.ihi.org/Engage/Inititiatives/Age-Friendly-Health-Systems/Pages/default.aspx - and more information will be shared as the project unfolds.

Congratulations to Department of Internal Medicine Award Recipients

Center on Aging Member Dr. Russ Richardson has been selected for the inaugural John R. Hoidal, MD Senior Investigator Award. This award that will be given annually to a tenured professor in the Department of Internal Medicine who continues to demonstrate excellence in research, and who has made a significant research cotribution toward advancing the field of medicine, as demonstrated by new grant funding, prestigious publication of research findings, or other areas of excellence.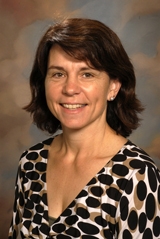 Center on Aging Member Dr. Carole Baraldi has been selected for the inaugural Thomas H. Caine, MD, Award for Clinical Excellence. This award that will be given annually to a faculty member in the Department of Internal Medicine who has a clinical practice and continues to demonstrate excellence in clinical practice through quality care, excellent patient experience and/or other measurements of clinical success.

The Department of Internal Medicine Recognition Night will be held on Monday, October 29, 2018 from 5:00pm - 7:00pm at the 15th Street Gallery.

Geriatric Workforce Enhancement Program (GWEP)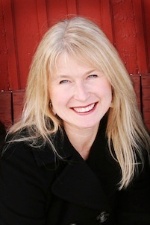 The University of Utah Geriatric Education Consortium is pleased to announce Dr. Katarina Friberg-Felsted as the GWEP fellow for the 2018-2019 grant year. Dr. Felsted's research is advancing the science and evaluation of mindfulness-based intervention among long-term care residents. She focuses on treating chronic conditions in older adults using complementary and integrative practices. Among other contributions, she has recently developed and studied mindfulness-based stress reduction as a treatment for urge incontinence in older adult women. Dr. Felsted's work will help prepare and enable long-term care staff to lead change and advance health. She is committed to improving attitudes about aging by helping people to see aging as a time of growth. We welcome her as the newest member of the GWEP team, congratulate her on this fellowship, and anticipate the gains in healthy aging that will surely result from her time in this position.

Circulation Research Compendium on Cardiovascular Aging features Center on Aging Members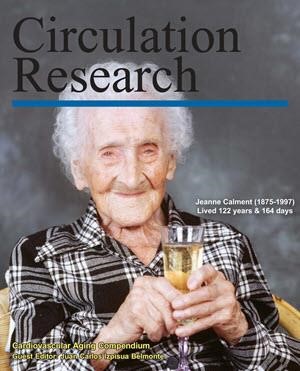 The editors of Circulation Research are pleased to announce a new Compendium on Cardiovascular Aging, edited by Juan Carlos Izpisua Belmonte. This Compendium is free to read through October.

Each Compendiumis designed as a thematic collection of comprehensive review articles covering a specific cardiovascular disease, pathological condition, or field in its entirety, discussing the major issues, how these issues are being addressed in the laboratory and in the clinic, which important questions remain unanswered, and which pressing issues need urgent attention. We view Compendia as a one-stop shop for basic, translational, and clinical investigators who wish to gather a comprehensive assessment of a topic. Accordingly, we hope that Compendia will provide a valuable resource not only to experts and investigators in the field, but also to nontraditional readers of the journal, such as physicians, cardiology fellows, residents, and medical students.

COMPENDIUM ON CARDIOVASCULAR AGING
Editor: Juan Carlos Izpisua Belmonte

Mechanisms of Dysfunction in the Aging Vasculature and Role in Age-Related Disease
Anthony J. Donato, Daniel R. Machin, and Lisa A. Lesniewski

Utah Commission on Aging
Commission has begun interviewing the survivors of fraud victimization and will continue over the next two months with filming and documenting their experience. This is part of the Department of Justice grant and serve as an educational tool in Utah and across the nation.
Emily Christensen, a member of the Music and Memory Utah Coalition, has taken on the project of expanding the scope of the group with other arts in aging efforts as part of her graduate work practicum in the gerontology program and the University of Utah's College of Nursing. A proposal of future efforts and partnerships will be defined in the next two months.
The Utah Falls Prevention Alliance (FPA), under the leadership of State Senator Jani Iwamoto, successfully passed a legislative resolution that recognizes September 22 and Utah Falls Prevention Awareness Day. The Alliance submitted an op-ed to the SL Tribune and other state dailies penned by co-chair Sally Aerts and Rob Ence of the Commission. Further legislative plans are in the works as is the future sustainability and structure of an effective FPA effort.
The Walks for Alzheimer's have commenced and will continue into October throughout the state. The Commission is sponsoring a team to walk in Davis County in October. The Alzheimer's Association has opened a satellite office in St. George.
Other current Commission projects include developing Commission member and community volunteer, Linda Milne, project on building emergency networks individually in the event of disaster evacuations. The Commission is also building support for additional funding for sustaining the Cover to Cover program started a few years ago.
Commission Committees will be meeting virtually as follows in the next few weeks:
Community Resources Wednesday – September 26 – 12:00 Noon
Public Policy Thursday – September 27 – 12:00 Noon
Research & Academia Wednesday – September 24 – 11:00 AM
Upcoming Events
Gerontological Society of America (GSA) 2018 Annual Scientific Meeting - will be taking place from November 14 - 18th in Boston, Massachusetts. The meeting theme is "The Purposes of Longer Lives".
https://www.geron.org/meetings-events/gsa-2018-annual-scientific-meeting
Grant Opportunities
NIA Funding Opportunities

2019 Grants for Early Medical/Surgical Specialists' Transition to Aging Research (GEMSSTAR). The GEMSSTAR award is targeted to early faculty members who have recently completed their medical, surgical, or dental training in any specialty or discipline and who are embarking on a career in clinical aging research in their specialty area. The award is intended to offer support in a particularly vulnerable time in a new clinical faculty member's career. Click here to learn more. Submit your Letter of Intent by Sunday, September 23rd and your full application by Tuesday, October 23rd.

2019 Paul B. Beeson Emerging Leaders Career Development Award in Aging. This funding opportunity invites early-stage physician and other health professional investigators with a commitment to aging and/or aging-related diseases to apply for awards to advance research and leadership skills in their specialty and in the broader fields of aging and geriatrics.

Read about the latest NIA Funding Opportunities by clicking on the links below:

Alzheimer Centers for Discovery of New Medicines (U54 Clinical Trial Not Allowed)

Clinical Trial on Effects of Statins in Older Adults without Clinical Cardiovascular Disease (U19 Clinical Trial Required)

Research Network on Telomeres as Sentinels of Environmental Exposures, Psychosocial Stress, and Disease Susceptibility (U24 Clinical Trial Not Allowed)

Telomeres as Sentinels of Environmental Exposures, Psychosocial Stress, and Disease Susceptibility: A Methods Comparison Study (U01 Clinical Trial Optional

NIA Funding Opportunities - Notice of Intent

Notice of Intent to Publish a Funding Opportunity Announcement for Clinician-Scientists Transdisciplinary Aging Research (Clin-STAR) Coordinating Center
---
Member Updates/Center on Aging Membership Directory
As a mostly virtual Center, we depend on the accuracy and timeliness of our Web presence. Center members are urged to review and update their membership directory information. Please view your information on the Center's Web site. Send any updates or requests for changes to Heather at heather.podolan@hsc.utah.edu​ or aging.utah.edu.
---
About our Logo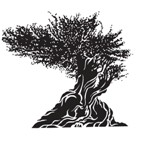 The bristlecone pine tree (Pinus longaeva) - the earth's oldest inhabitant with a life span of almost 5,000 years - is found only in Utah and five other western states. Its extraordinary longevity and ability to adapt and survive in extremely harsh environmental conditions above 10,000 feet embodies the investigative spirit and mission of the Utah Center on Aging.

---
Best,
Mark A. Supiano, MD
Executive Director - Center on Aging