November 2018 Issue/Volume 12, Number 11
A PUBLICATION OF THE UNIV. OF UTAH CENTER ON AGING
Annual Research Retreat - Save the Date
Age Friendly Health System - What are the Challenges?
April 4-5, 2019
The theme for the upcoming 2019 retreat will focus on the Age Friendly Health System - What are the Challenges? Our Keynote speakers will be Mary Tinetti, MD (pictured below) and Kevin Briese, MD, MAT (pictured below).

Dr. Tinetti is a geriatrics leader and co-chair of the Age Friendly Health System Advisory Committee for the Institute for Healthcare Improvement. Her current focus is on clinical decision-making for older adults in the face of multiple health conditions, measuring the net benefit and harms of commonly used medications, and the importance of cross-disease universal health outcomes. Dr. Tinetti also is leading a national effort to develop and test an approach to health care decision-making that realigns primary and specialty care to focus on the health outcome priorities and treatment preferences of older adults with multiple and complex health needs. She is a member of the National Academy of Medicine and the Methodology Committee of the Patient-Centered Outcomes Research Institute (PCORI). Dr. Tinetti is a MacArthur Foundation Fellow, and previously an Atlantic Philanthropies Health and Aging Policy fellow at CMS.

Dr. Biese serves as the Associate Professor of Emergency Medicine (EM) and Internal Medicine, Vice-Chair of Academic Affairs, and Co-Director of the Division of Geriatrcs Emergency Medicine at the University of North Carolina (UNC) at Chapel Hill School of Medicine as well as a consultant with West Health. With the support of the John A. Hartford Foundation and West Health Foundations, and alongside Dr. Ula Hwang, he serves as Co-PI of the national Geriatric Emergency Department Collaborative. He is grateful to chair the first Board of Governors for the ACEP Geriatric Emergency Department Accreditation Program.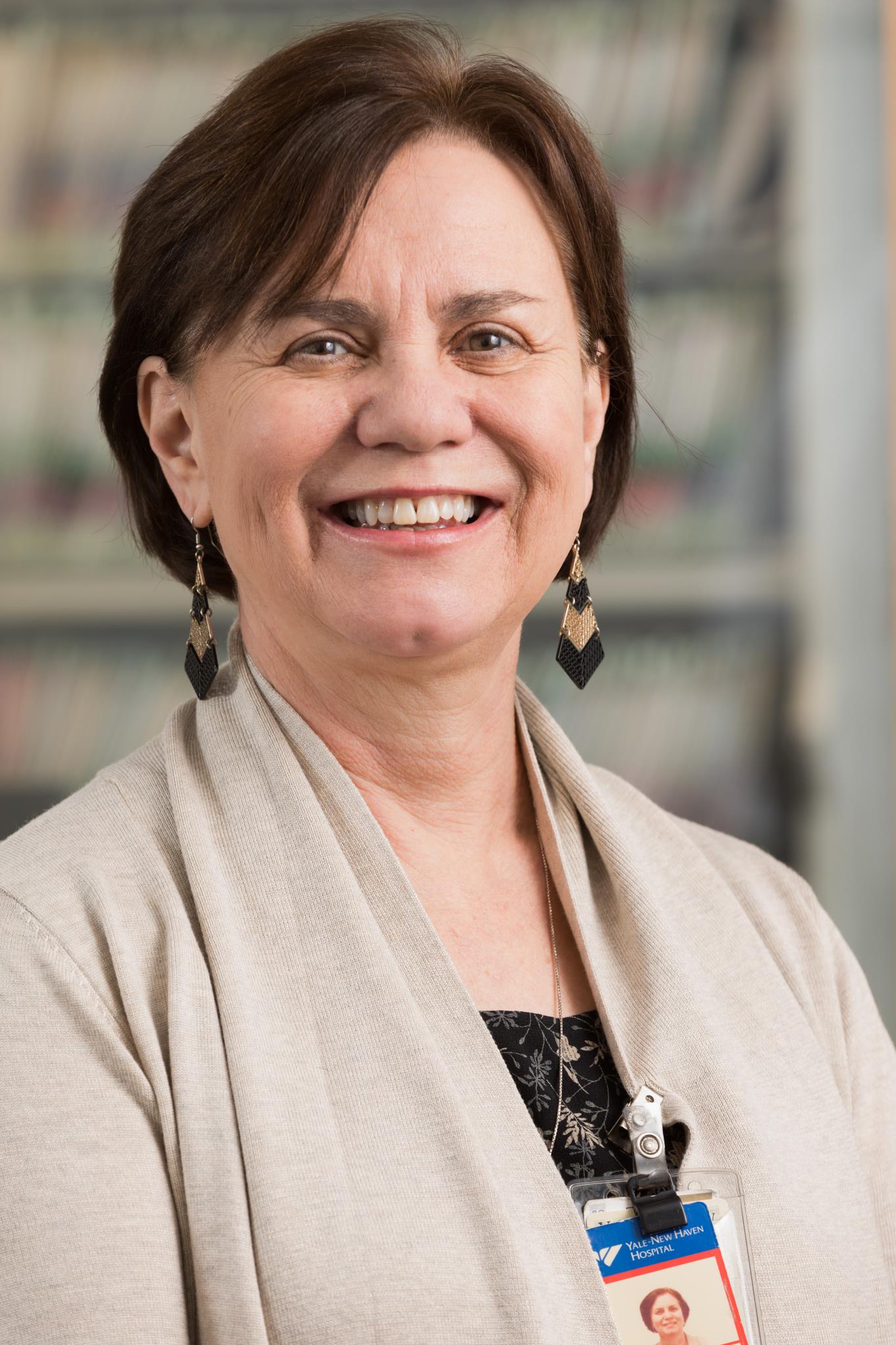 Congratulations......
The Department of Internal Medicine held a Recognition Night on October 29, 2018. Center on Aging members Dr. Carole Baraldi received the inaugural Thomas H. Caine, MD, Award for Clinical Excellence and Dr. Russ Richardson received the inaugural John R. Hoidal, MD, Senior Investigator Award.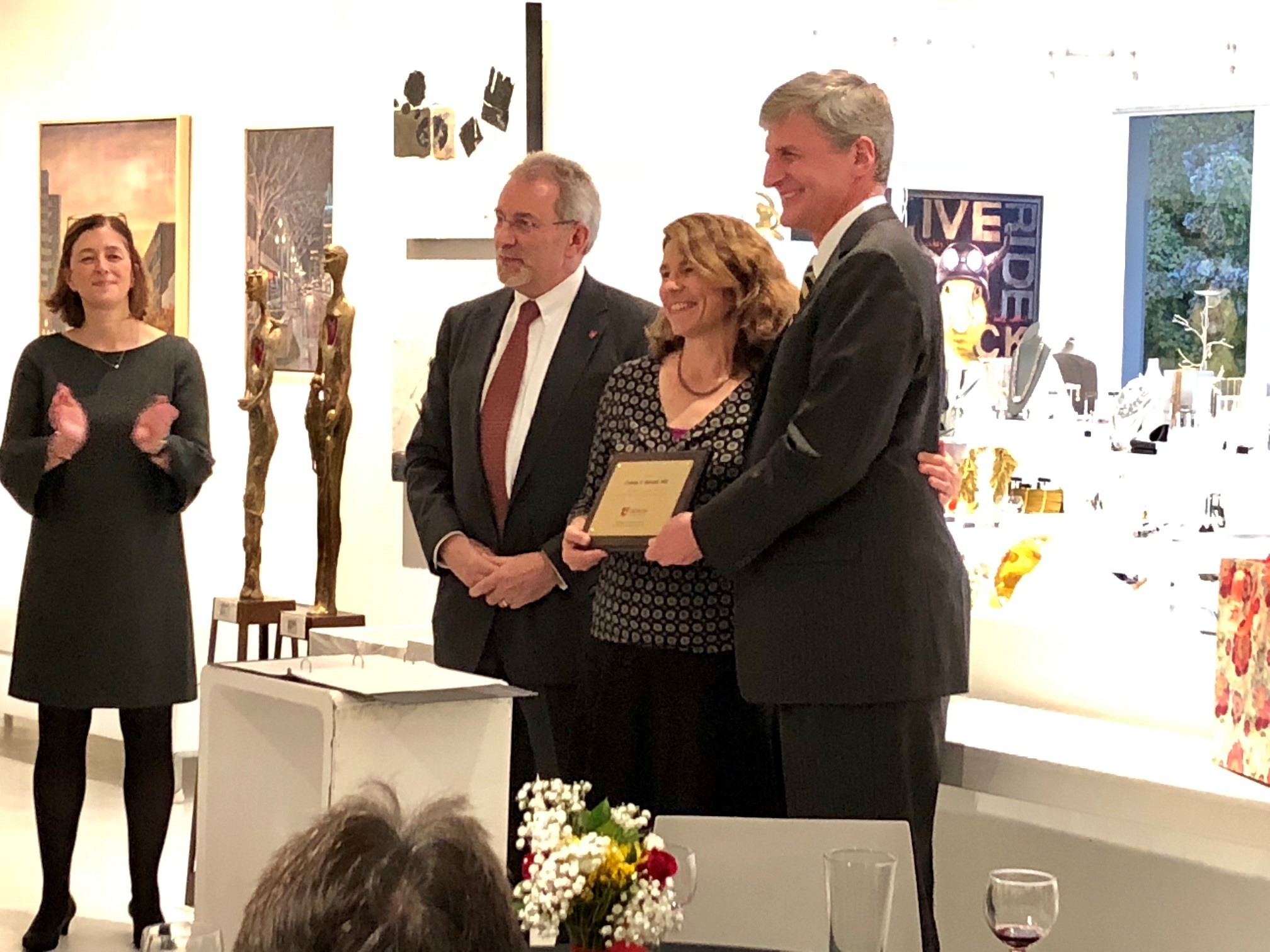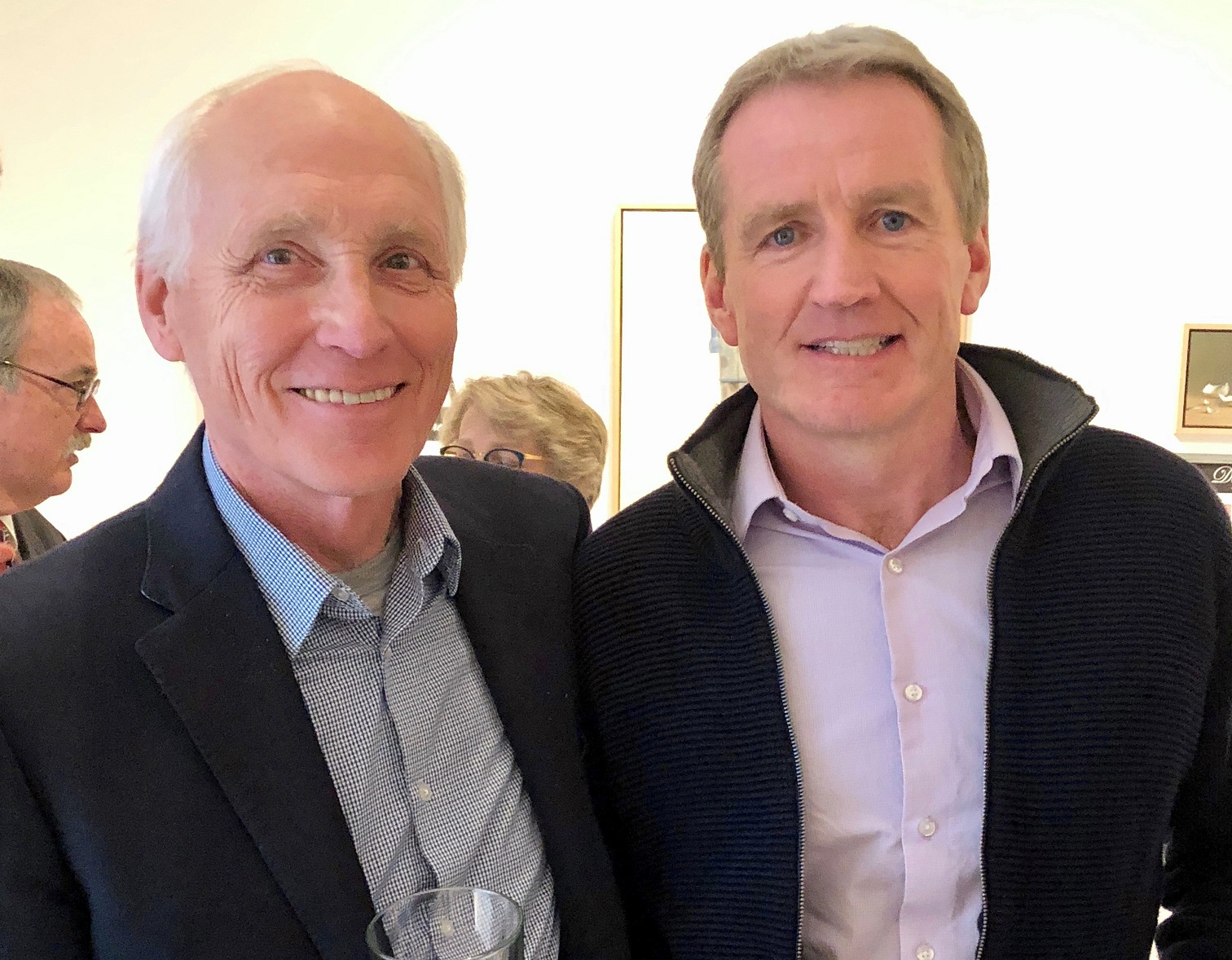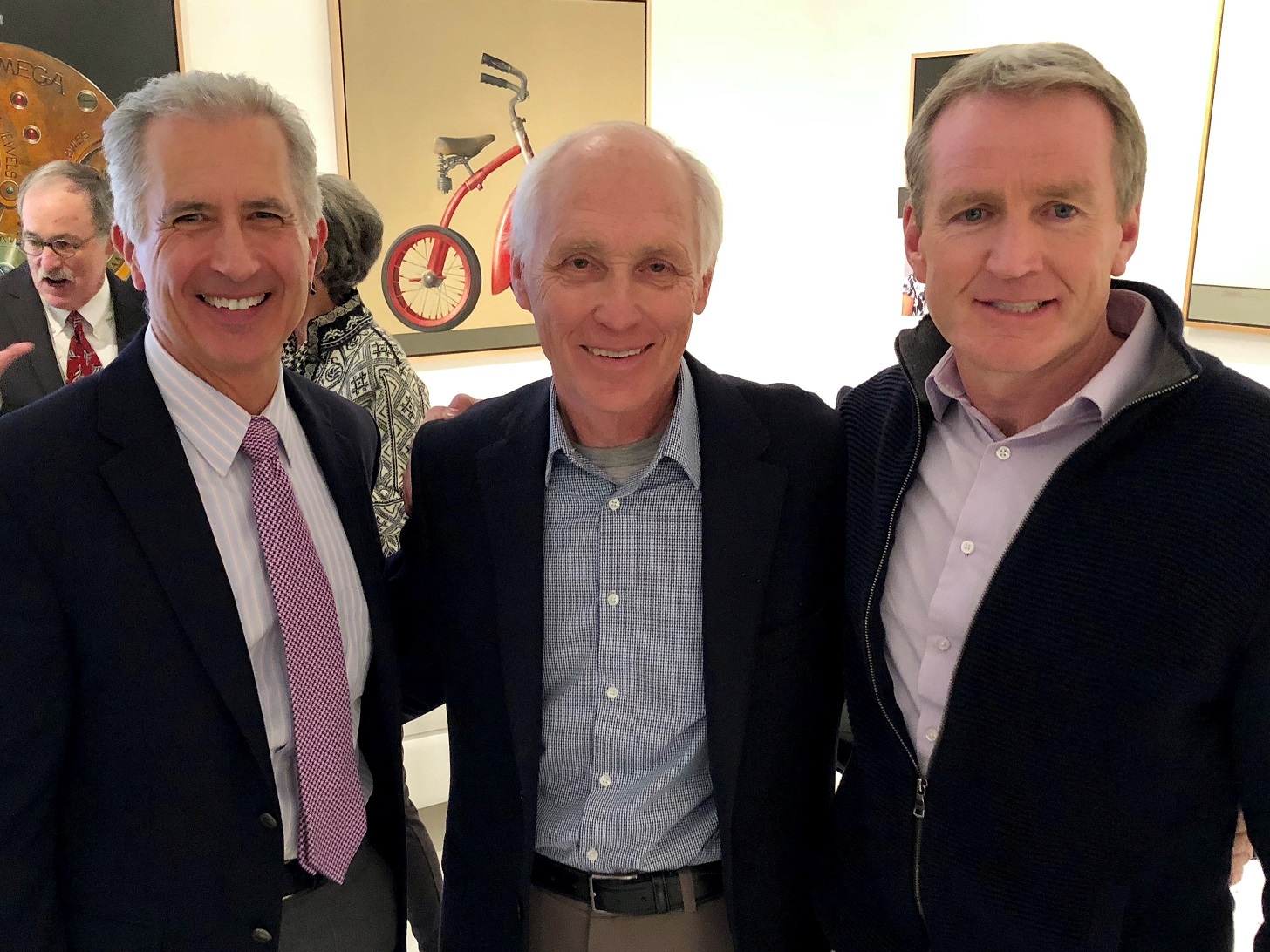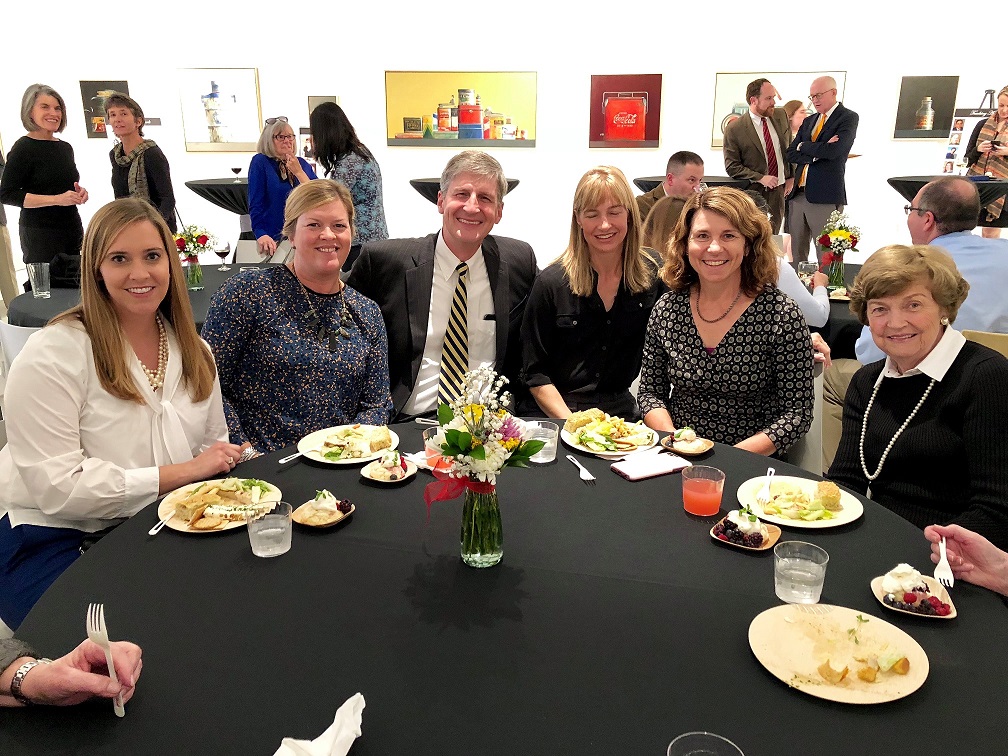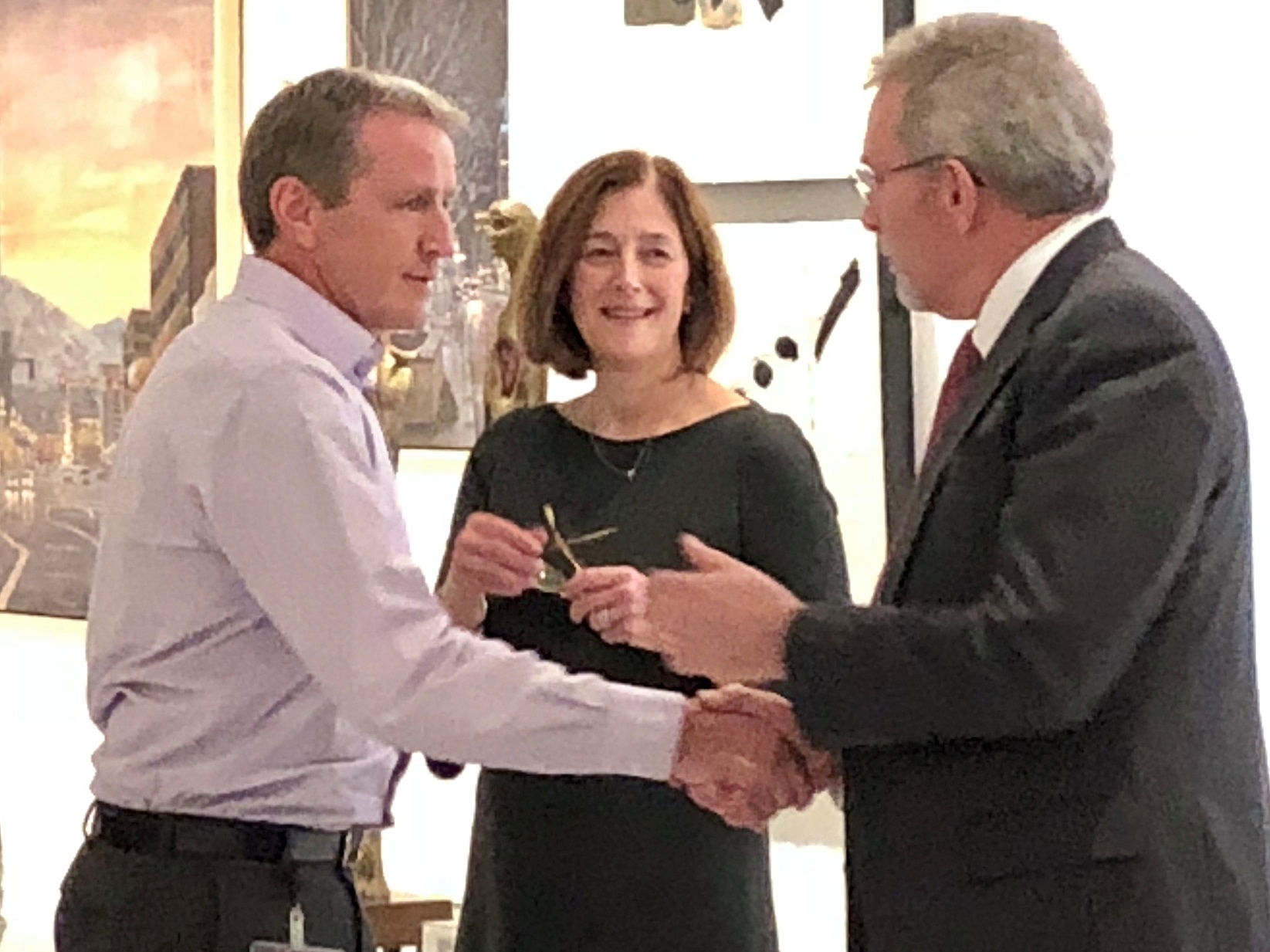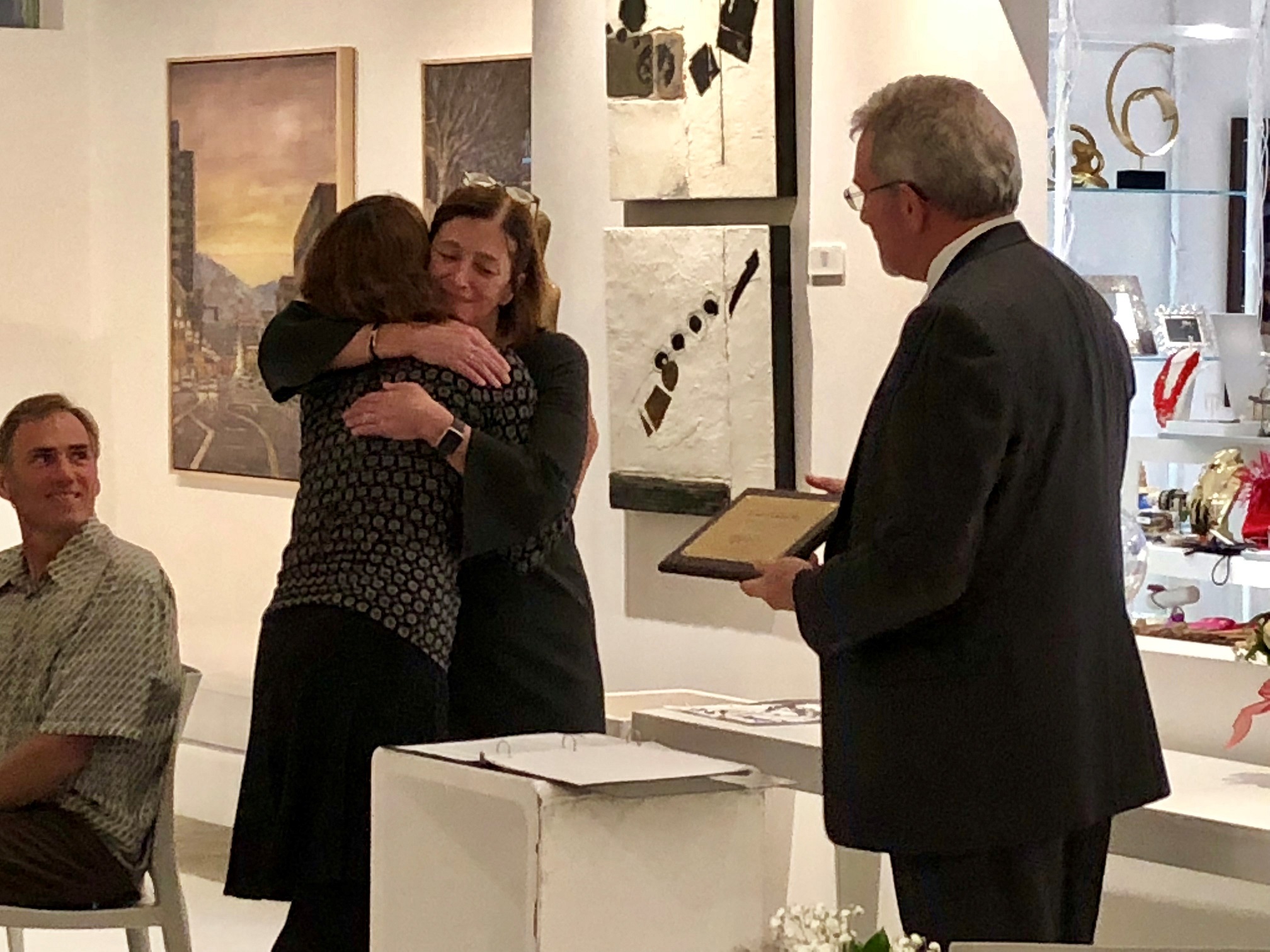 Gerontology Master of Science Program
Do you know anyone who might be interested in a Master of Science in Gerontology? Applications are due December 1, 2018. Please see the flyer below.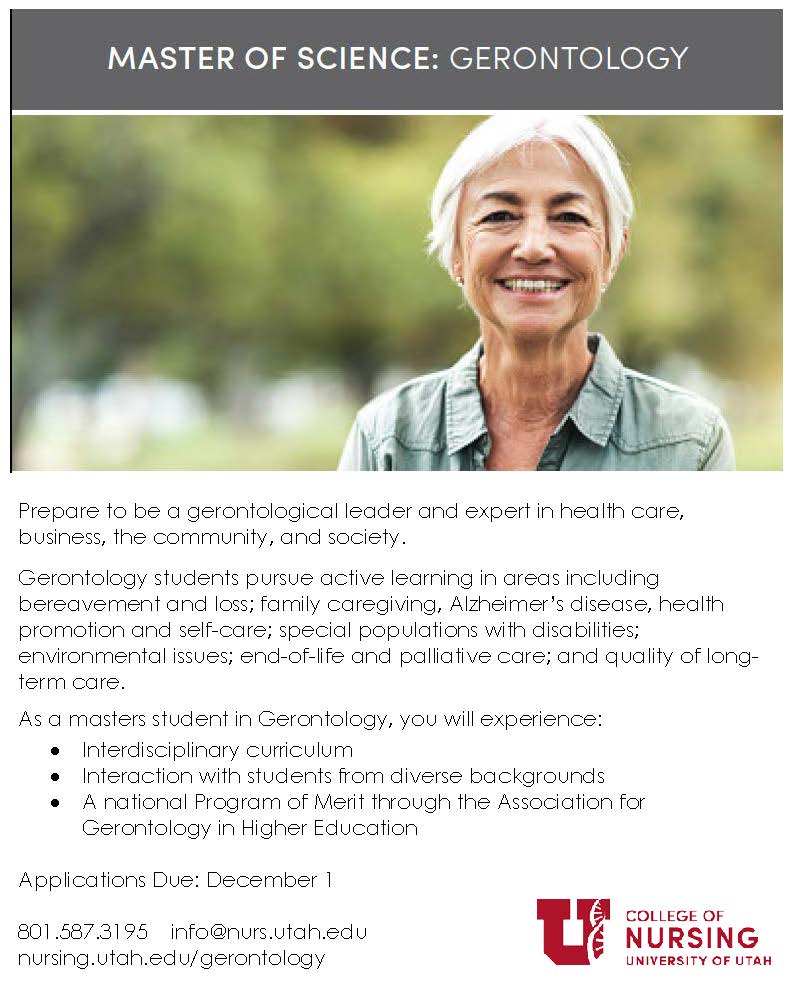 Language Matters in Referring to Older Adults
There has been recent attention paid to the preferred language and terminology to be used in referring to older adults. Driven by the "reframing Aging" project and the American Geriatrics Society several proposed revisions to the AMA Manual of Style and the AP Style Book are being proposed.

The recommendations are in the tables (article attached). The Quick Start Guide is a great reference. One clear message is, "The terms elderly and senior are not acceptable as nouns" - because terms like seniors, elderly, the aged, aging dependents, old-old, young-old, very old, oldest old, and similar "other-ing" terms connote a stereotype, avoid using them. Terms such as older persons, older people, older adults, older patients, older individuals, persons 65 years and older, or the older population are preferred.

The titles we develop for our presentations should incorporate these recommendations. Please also begin to adopt this approach in your own language, presentations, and publications.

Utah Commission on Aging
The Commission is rolling out three new podcasts in the next few weeks in time for the busy holiday season. Core topics will include falls prevention, isolation and loneliness, and charitable giving scams. Experts from around the state and nation will be contributing guests.

The Commission held its fall quarterly meeting at the AARP Utah state offices with over 42 in attendance, including 18 of the 22 statutory members. Innovative concept presentations were delivered on the "village" concept by Helpful Village, home care case management by IHC Homespire, food sufficiency and nutrition by the Utah Dept of Health's Commodity Supplemental Food Program and Envision Utah which solicited older adult input on their Utah County development plan as well as the Community Toolkit (Age Friendly Living) project. UCOA is exploring a joint research venture with Envision Utah for 2019 or 2020. Cindy Turnquist as chair of the community resource team, helped launch the Envision Utah conversation and has been active in building her committee with a focus on housing issues.

Other updates from the Commission include the successful collaboration evolving with all the major Utah higher education institutions with an interest or program in gerontology. Jackie Eaton has been instrumental in leading this effort to connect, share research, support UCOA projects, and report best practices to share with the public. The committee will also look to co-promote enrollment in gerontology programs and placement support for graduates seeking related employment.

Music & Memory Utah Coalition quarterly meeting was held Aug 2. Work on expanding scope continues. EngageArts Utah will become part of the UCOA website effort. UCOA is sponsoring the practicum of Emily Christensen and her project to re-envision and build this coalition.

Legislative priorities were discussed for U4A and Alzheimer's Association as well as dental services as part of Medicaid, a collaborative involving Division of Geriatrics, UCOA, U Dental School, AARP, etc. We have a legislative sponsor for the bill. The Utah Alzheimer's Coordinating Council plan for 2019 was offered at the Commission meeting.
Upcoming Events
2018-19 Lectureship in Medical Humanities

Rafael Campo, MA, MD, DLitt (hon)

There will be two opportunities to hear Dr. Campo

Thursday, November 29, 2018
Evening Ethics Interactive Discussion
"Silences and Last Words: Poetry as Witness at the End of Life"
Officers Club, South Room
5:30-7:30pm

Friday, November 30, 2018
"Cultural COmpetence: Poetry and the Importance of Voice in the Illness Experience"
The Tanner Humanities Center's Jewel Box COnference Room
9:00-10:00am

Grant Opportunities
NIA Funding Opportunities

2019 Paul B. Beeson Emerging Leaders Career Development Award in Aging. This funding opportunity invites early-stage physician and other health professional investigators with a commitment to aging and/or aging-related diseases to apply for awards to advance research and leadership skills in their specialty and in the broader fields of aging and geriatrics.

Read about the latest NIA Funding Opportunities by clicking on the links below:

Alzheimer Centers for Discovery of New Medicines (U54 Clinical Trial Not Allowed)

Clinical Trial on Effects of Statins in Older Adults without Clinical Cardiovascular Disease (U19 Clinical Trial Required)

Research Network on Telomeres as Sentinels of Environmental Exposures, Psychosocial Stress, and Disease Susceptibility (U24 Clinical Trial Not Allowed)

Telomeres as Sentinels of Environmental Exposures, Psychosocial Stress, and Disease Susceptibility: A Methods Comparison Study (U01 Clinical Trial Optional
Centers on the Dempgraphy and Economcs of Aging (P30 Clinical Trial Optional)

NIA Funding Opportunities - Notice of Intent/Participation

Notice of Intent to Publish a Funding Opportunity Announcement for Clinician-Scientists Transdisciplinary Aging Research (Clin-STAR) Coordinating Center

Notice of Participation of the National Institute on Aging (NIA) in RFA-MH-19-510 "Novel Mechanism Research on Neuropsychiatric Symptoms (NPS) in Alzheimer's Dementia (R01 Clinical Trial Optional)


As a mostly virtual Center, we depend on the accuracy and timeliness of our Web presence. Center members are urged to review and update their membership directory information. Please view your information on the Center's Web site. Send any updates or requests for changes to Heather at heather.podolan@hsc.utah.edu​ or aging.utah.edu.
---
About our Logo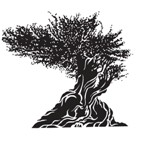 The bristlecone pine tree (Pinus longaeva) - the earth's oldest inhabitant with a life span of almost 5,000 years - is found only in Utah and five other western states. Its extraordinary longevity and ability to adapt and survive in extremely harsh environmental conditions above 10,000 feet embodies the investigative spirit and mission of the Utah Center on Aging.

---
Best,
Mark A. Supiano, MD
Executive Director - Center on Aging