December 2018 Issue/Volume 12, Number 12
A PUBLICATION OF THE UNIV. OF UTAH CENTER ON AGING
Warm Holiday Wishes
We would like to extend our Best Wishes to you for the upcoming Holiday Season. May peace, prosperity and happiness be yours in the New Year!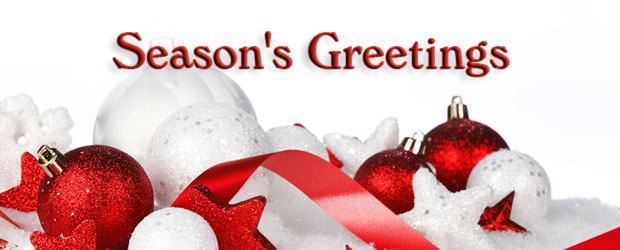 2019 Call for Center on Aging Pilot Grants
The Center on Aging sponsors an annual pilot grant program to promote the development of aging research at the University of Utah. The goal of this program is to encourage new investigator development, attract established investigators to aging research and stimulate interdisciplinary research collaborations ultimately leading to new externally funded research.

The Request for Proposals for 2019 Pilot grant will be issued in early January with an anticipated March deadline.

Annual Research Retreat - Save the Date
Age Friendly Health System - What are the Challenges?
April 4-5, 2019
The theme for the upcoming 2019 retreat will focus on the Age Friendly Health System - What are the Challenges? Our Keynote speakers will be Mary Tinetti, MD and Kevin Briese, MD, MAT.

Dr. Tinetti is a geriatrics leader and co-chair of the Age Friendly Health System Advisory Committee for the Institute for Healthcare Improvement. Her current focus is on clinical decision-making for older adults in the face of multiple health conditions, measuring the net benefit and harms of commonly used medications, and the importance of cross-disease universal health outcomes. Dr. Tinetti also is leading a national effort to develop and test an approach to health care decision-making that realigns primary and specialty care to focus on the health outcome priorities and treatment preferences of older adults with multiple and complex health needs. She is a member of the National Academy of Medicine and the Methodology Committee of the Patient-Centered Outcomes Research Institute (PCORI). Dr. Tinetti is a MacArthur Foundation Fellow, and previously an Atlantic Philanthropies Health and Aging Policy fellow at CMS.

Dr. Biese serves as the Associate Professor of Emergency Medicine (EM) and Internal Medicine, Vice-Chair of Academic Affairs, and Co-Director of the Division of Geriatrcs Emergency Medicine at the University of North Carolina (UNC) at Chapel Hill School of Medicine as well as a consultant with West Health. With the support of the John A. Hartford Foundation and West Health Foundations, and alongside Dr. Ula Hwang, he serves as Co-PI of the national Geriatric Emergency Department Collaborative. He is grateful to chair the first Board of Governors for the ACEP Geriatric Emergency Department Accreditation Program.
A more detailed agenda will be coming in the near future.


GRECC Publication List Available
VA Salt Lake City GRECC Faculty published a totoal of 82 peer reveiwed papwers durung the 2018 fiscal year (October 1, 2017 - September 30, 2018). This link lists these publications:
https://www.ncbi.nlm.nih.gov/sites/myncbi/1vswqdAxcgLkKE/collections/56978872/public/

Utah Commission on Aging
Commission completed a podcast on falls prevention in time for the winter season and sent an op ed for publication to the Salt Lake Tribune on the same topic. Future releases will address scams and isolation and loneliness.

The Commission is collaborating with Envision Utah to explore an updated study and report on the readiness of Utah looking out to year 2050.

The ePOLST grant application will move forward in January of 2019. In addition, the Falls Prevention Alliance is applying for a matching grant to build a resource for agencies to share important information on reporting and following up on falls episodes.

A new caregiving resource committee is developing to advance sharing caregiving resources and education. More to come in 2019.

Commission Executive Director attended the annual Gerontological Society of America scientific meetings in Boston in mid-November. Focus of sessions included housing and the helpful village concept, financial security, adult exploitation and abuse, healthy living, aging and opioid issues, connecting research networking opportunities, economics of aging, end of life planning, positive aging, engaging music and the arts, and public policy issues under our current national administrations.

The Advanced Care Planning committee is updating its mission and future educational outreach goals including provider education targets, End of Life Summit 2019, and other educational resource opportunities with our coalition partners.

Legislative items for UCOA support continue to be evaluated for the upcoming legislative session. UCOA will receive and appointed state senate representative soon.
Grant Opportunities
NIA Funding Opportunities

Centers on the Dempgraphy and Economcs of Aging (P30 Clinical Trial Optional)

NIA Funding Opportunities - Notice of Intent/Participation

Notice of Intent to Publish a Funding Opportunity Announcement for Clinician-Scientists Transdisciplinary Aging Research (Clin-STAR) Coordinating Center

Notice of Participation of the National Institute on Aging (NIA) in RFA-MH-19-510 "Novel Mechanism Research on Neuropsychiatric Symptoms (NPS) in Alzheimer's Dementia (R01 Clinical Trial Optional)
---
Member Updates/Center on Aging Membership Directory
As a mostly virtual Center, we depend on the accuracy and timeliness of our Web presence. Center members are urged to review and update their membership directory information. Please view your information on the Center's Web site. Send any updates or requests for changes to Heather at heather.podolan@hsc.utah.edu​ or aging.utah.edu.
---
About our Logo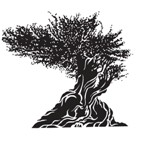 The bristlecone pine tree (Pinus longaeva) - the earth's oldest inhabitant with a life span of almost 5,000 years - is found only in Utah and five other western states. Its extraordinary longevity and ability to adapt and survive in extremely harsh environmental conditions above 10,000 feet embodies the investigative spirit and mission of the Utah Center on Aging.

---
Best,
Mark A. Supiano, MD
Executive Director - Center on Aging