December 2011 Volume 5, Number 11
A publication of the University of Utah Center on Aging
Grants


Call for Pilot Grant Applications for Utah older Americans Independence Center Submission
Deadline: January 17, 2012
The Utah Center on Aging is preparing for an NIA grant submission for a P30 Older Americans Independence Center (OAIC) for the next submission date in May 2012. We are requesting two-page applications for pilot and exploratory studies to be considered for inclusion as part of the OAIC grant application. These applications must pertain to the proposed theme of the Utah OAIC – vascular aging and mobility – and involve the use of one or more of its resource cores. Application deadline is January 17, 2012. Please see the links below for details.
The CoA Pilot Grant program will be offered later in 2012. We expect to release the call for proposals by May 2012.

For more information, contact Ginger Bair
News
The Utah Legislature's Health and Human Services Interim Committee voted to extend the legislative authorization for the Utah Commission on Aging for five more years, through June of 2017.
Spring Term Seminar Series on Aging
The Spring Term 2012 Seminar Series on Aging (GERON 5960/6960) sponsored by the CON Gerontology Interdisciplinary Program, CSW W.D. Goodwill Initiatives in Aging, and Utah Center on Aging begins in January. See the PDF for titles, dates, and locations.
---
Events
Save the Date for the 2012 CoA Research Retreat - March 20 & 21, 2012. Details coming soon on the Retreat info Web page.
---
Center on Aging Membership Directory
As a mostly virtual Center, we depend on the accuracy and timeliness of our Web presence. Center members are urged to review and update their membership directory information. Please view your information on the Center's Web site (click on your photo to see the detail page) and send any updates or requests for changes to Ginger Bair.
---
About our Logo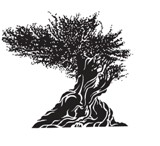 The bristlecone pine tree (Pinus longaeva) - the earth's oldest inhabitant with a life span of almost 5,000 years - is found only in Utah and five other western states. Its extraordinary longevity and ability to adapt and survive in extremely harsh environmental conditions above 10,000 feet embodies the investigative spirit and mission of the Utah Center on Aging.
---
Best,
Mark Supiano, MD
Executive Director - Center on Aging
For more information about the University of Utah Center on Aging, please visit us online at: www.aging.utah.edu