August 2012 Issue | Volume 6, Number 8
A publication of the University of Utah Center on Aging
Pilot Grant Applications
13 applications were submitted to this year's pilot grant program. Awardees will be announced in December's newsletter. Thank you to everyone who applied!
2012 Marks the 40th Anniversary for the Gerontology Interdisciplinary Program
The Gerontology Interdisciplinary Program (GIP) had its start in 1972 as the Rocky Mountain Gerontology Program/Center. Its 40th anniversary will be commemorated at the Utah Aging Alliance conference (see below under 'conferences') on September 25th immediately following the Keynote given by Dr. Vivian Lee. See this link for the history and overview of the Gerontology Interdisciplinary Program.
Longitudinal Speech Production Study Published
Center member, Eric Hunter, MS, PhD, reported a 50-year longitudinal case study of speech production in the June 2012 issue of JAGS. See the article also in the SL Tribune.
Aging Research Patient Registry
The Registry is a repository for volunteers who have expressed willingness to participate in research studies. It is also an initial screening tool for researchers to determine who may have health/medication issues which may include or exclude them from the researcher's particular study. The Registry is a secure, easy-to-search database in RedCap. It will be populated mainly in 2 ways:
Enrolling participants/volunteers in current studies.
Invitation letters mailed to Utah residents (the first wave of 1,000 letters are going out this month).

The letters invite residents to contact Ginger Bair, the Registry's coordinator, who sends them the consent and authorization form.
After receiving the signed consent form, Ginger sends them the Registry's Health Survey/Questionnaire consisting of general health and medication information.
Their answers to the health survey/questionnaire make up the Registry.
A researcher (or an assistant) will contact Ginger requesting access to Registry. Then, they will be able to search the Registry looking for volunteers who match study criteria based on the survey questions and answers in the database. To learn more about the Registry, visit its Web page or contact Ginger Bair.
New VA Rural Health Grant Award
Proactive Telehealth Enhanced Collaborative Geriatric Care (ProTEC) - Mark Supiano, PI - will provide veterans access to interdisciplinary geriatric teams and services through telehealth, including access to two multidisciplinary specialty dementia teams in the Intermountain West – one at the Center for Alzheimer's Care, Imaging, and Research (CACIR) at the University of Utah in Salt Lake City, led by Norman Foster, MD, and one at the Institute for Cognitive Health (ICH) in Jackson Wyoming. Early and proactive geriatric care represents a significant opportunity to improve quality care while reducing costs.
Conferences

"Managing Patient Care at End of Life: An Interdisciplinary Approach" - September 12-14, 2012. See the conference Web site for details and registration.
---
September 13-14, 2012 - CADASIL Forum Conference held at the Marriott University Park Hotel, SLC, Utah with an unbelievable speaker panel of CADASIL scientists, including: Drs. Anne Joutel and Hugues Chabriat who originally described the Notch3 mutation in France; Drs. Anand Viswanathan and Joseph Arboleda-Velasquez from Harvard Medical School who currently study cognitive aspects of CADASIL; Dr. Michael Wang from Univ of Michigan who has a mouse model of CADASIL; and our own Dr. Schenkenberg. See the Web site for more information and to register.

Drs. Joutel, Chabriat, and Viswanathan will be giving Grand Rounds in Neurology at 9 am on 9/12/12, so if you can't make the conference, be sure to mark Grand Rounds down on your calendar.
---

Don't miss this opportunity to participate in the 21st Annual Fall Conference for the Utah Aging Alliance September 25 and 26, 2012 held at the Salt Lake Community College at the Larry H. Miller Conference Center in Sandy, Utah. See the UAA Web site for details and sponsor/exhibitor forms. Contact Dan or Linda Hull at 801-466-7210 for any questions.
---
New Members
Please welcome two new members:
Martin Freimer, MD - Adjunct Assistant Professor, Adult Psychiatry
Andrew Merryweather, PhD - Research Assistant Professor, Mechanical Engineering, Ergonomics and Safety Program
Community Event
2012 Walk to End Alzheimer's. Link to information and details for the Walks in:
Weber Davis County, Golden Spike Center/Weber County Fairgrounds, September 8, 2012
Salt Lake County, Murray City Park, September 15, 2012
Cache County, Willow Park, September 22, 2012
Utah County, Shops at Riverwoods, September 29, 2012
Washington County, Dixie High School, November 10, 2012
Grant Opportunities
These were found at www.grants.gov using CFDA number 93.866 - Aging Research. We are also subscribed to the Foundation Directory Online. If you are interested to know whether a particular foundation is offering funding, please contact Ginger Bair who will run a search for you.
---
Center on Aging Membership Directory
As a mostly virtual Center, we depend on the accuracy and timeliness of our Web presence. Center members are urged to review and update their membership directory information. Please view your information on the Center's Web site (click on your photo to see the detail page) and send any updates or requests for changes to Ginger Bair.
---
About our Logo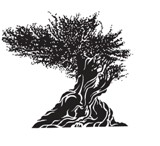 The bristlecone pine tree (Pinus longaeva) - the earth's oldest inhabitant with a life span of almost 5,000 years - is found only in Utah and five other western states. Its extraordinary longevity and ability to adapt and survive in extremely harsh environmental conditions above 10,000 feet embodies the investigative spirit and mission of the Utah Center on Aging.
---
Best,

Mark A. Supiano, MD
Executive Director - Center on Aging

For more information about the University of Utah Center on Aging, please visit us online at www.aging.utah.edu